Typically, a bar stool is a high chair with a round cushioned seat. Usually it does not have a back or arms. The stool stands on a pedestal or legs. As its name implies, its main usage area is in bars, although it can also be in a home kitchen, for example, right at the kitchen island or near other surfaces that are high. Bar stools are often adjustable in terms of height, and thus provide convenience. Vintage bar stools convey the spirit of bygone times and help to create a nostalgic atmosphere in the kitchen or dining area. They are available from high street antique and secondhand shops, as well as on sites such as eBay.
| | |
| --- | --- |
| 1 | Tabouret Vintage Bar Stool |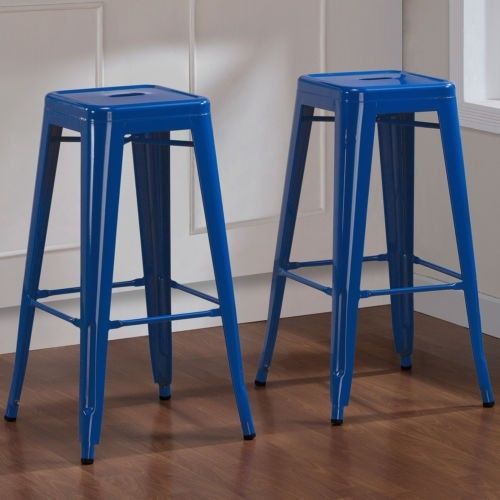 A tabouret type of vintage bar stool corresponds to the classic description of a bar stool. It does not have an armrest or a back, although it may have a footrest. Thanks to its simple construction, the tabouret type of bar stool is stackable and thus easy to store.
---
| | |
| --- | --- |
| 2 | Tall Manchester Bar Stool |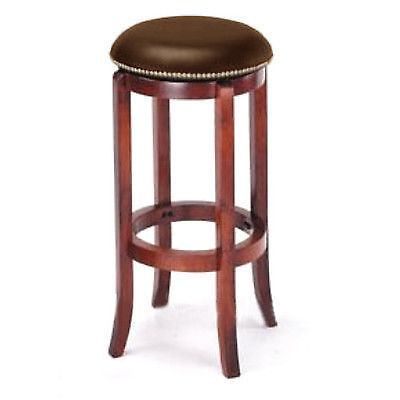 A tall Manchester bar stool is quite comfortable to sit on because it is soft, thanks to an upholstered leather seat. It also has a back for more comfort. The footrest offers support for the feet, so they do not have to dangle in the air.
---
| | |
| --- | --- |
| 3 | Home Loft Concept Classic |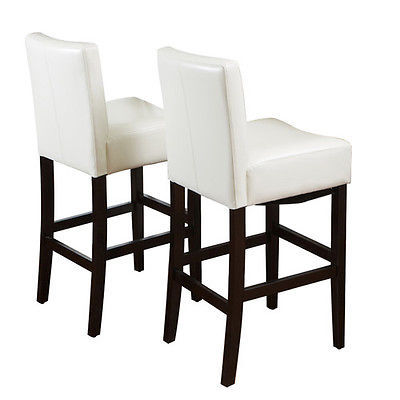 The Home Loft Concept Classic is a soft upholstered seat with no back. The design is simple, yet elegant, as it typically uses natural leather for upholstery. Wood is the most common material for such stools.
---
| | |
| --- | --- |
| 4 | Trica Vintage Bar Stool |
Trica is a leading bar stool manufacturer. The company focuses on stools and chairs and can thus offer the best quality possible. Vintage bar stools from the Trica product range are backless and upholstered with leather.
---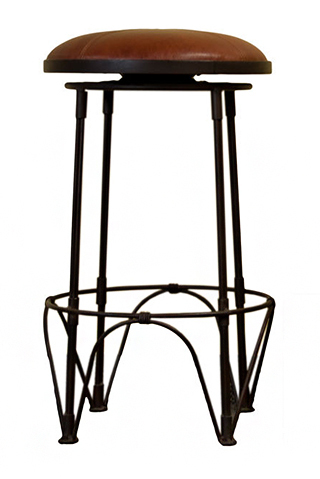 The button top bar stool is a popular model, thanks to its simplicity. The upholstered leather seat and footrest make it comfortable to sit on, and the stool also swivels. There are no armrests or backs on these stools. Some button top bar stools are adjustable in terms of height.
---
| | |
| --- | --- |
| 6 | Rush Seat Antique Stools |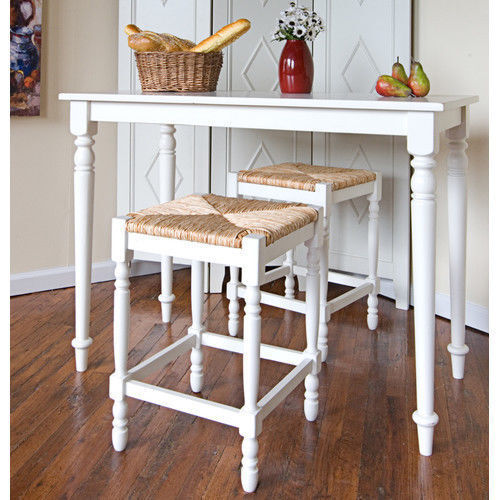 The rush seat antique stool is special because of its woven seat. The material is a grass-like fibre that is dried and then woven. Seagrass and paper are also common materials. The seat gives a little, so it is not rigid or uncomfortable to sit on.
---
| | |
| --- | --- |
| 7 | Alston Retro Dining Seat |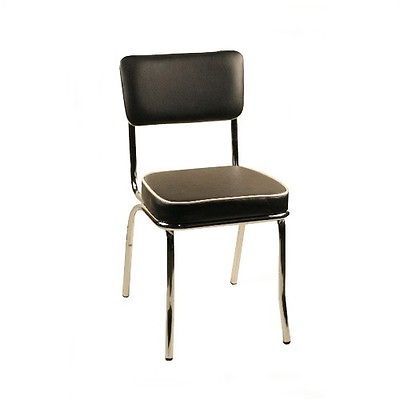 The Alston retro dining seat lies on a strong chrome frame and has a padded back and upholstered seat. The chair looks like something from an old-school diner. Generally, these chairs feature contrasting piping. This dining seat does not resemble a typical bar stool, but looks more like a chair.
---
| | |
| --- | --- |
| 8 | Tall Isabella Bar Stool |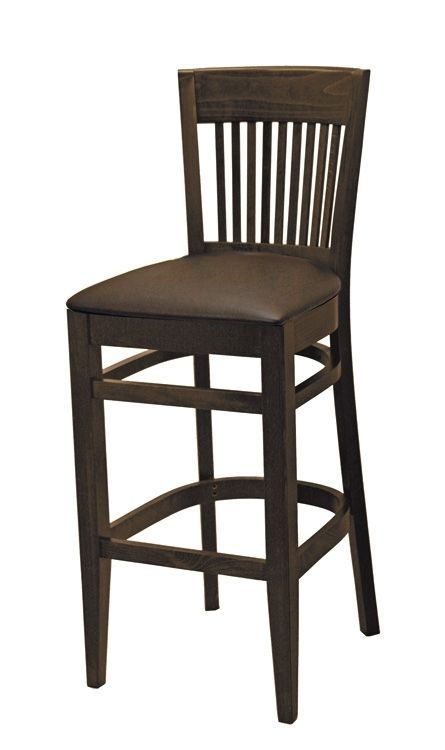 The tall Isabella bar stool has a curved back and a woven rush seat of natural rye. The construction consists of sturdy hardwood. Isabella bar stools are available in white and brown and have a casual, painted finish.
---
| | |
| --- | --- |
| 9 | Other Items for a Home Bar |
When setting up a home bar, there are also other necessary items besides bar stools. When deciding on the specific items for a home bar, it is first and foremost important to know how many people must be accommodated. A home bar can also function as a breakfast table, and one can transform it into a bar for parties. This solution is practical as it helps to save space. If the bar counter has lots of shelves, it helps with storing various items. Bottle holders and wine racks are also necessities for smart storage spaces. If there is more space, the bar can include a small fridge and a sink as well. In order to make drinks, a cocktail shaker should be in the home bar items list. An ice bucket, corkscrews, bottle stoppers, and glassware are also quite important. The selection of glassware depends on the drinks served and there are different kinds of glasses for wine, whiskey, brandy, cognac, beer, and other drinks.
---
How to Buy Vintage Bar Stools on eBay
If you are looking for vintage bar stools or other home bar items on eBay, you can make use of the search box at the top of any eBay page. Should the initial search not give satisfactory results, click on similar searches. In a detailed item listing, you can see the stool's measurements, especially its height, as well as other features. The dimensions are good to know, as you can then decide whether the stool fits into your home. When buying a bar stool, pay attention to its material, colour, and overall appearance to ensure that it works with your interior decor. You can contact the seller in order to enquire about item details, refunds, delivery, or exchanges.