Quality wine does not have to come from a winery.
Wine making kits
include the finest ingredients from vineyards around the world and allow people to make their own wine at a fraction of the cost. Flavours and aromas range from classic reds and whites to fruit wines. Kits often include concentrated juice made from different varieties of grapes. Depending on the kit, users can complete the fermentation and clearing process in as little as a week while others take a month. Before picking up a hobby in
wine
making, people should take the time to consider the different types of kits available.
| | |
| --- | --- |
| 1 | Winexpert Vintners Reserve |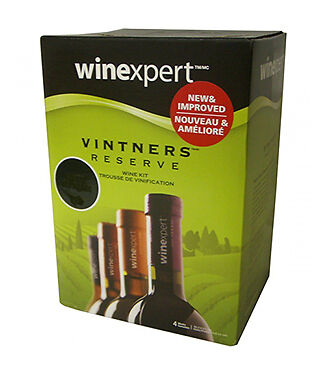 Winexpert Vintners Reserve is a kit that allows users to produce 30 bottles 750-mL of wine in 28 days. With nearly 30 different varieties to choose from, users get the opportunity to experience flavours and aromas from several great wine regions around the world. Popular flavours include Cabernet Sauvignon and Moscato; however, people can experience some less common blends such as Beaujolais and Valpolicella.
---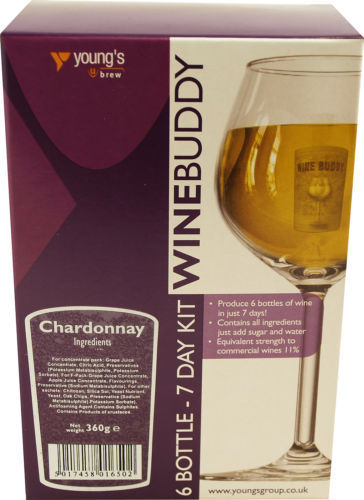 Young's Wine Buddy makes 30 bottles of wine in just a week's time. Users simply add sugar and water, and the fast fermenting ingredients produce wine ready to bottle in just seven days. Starter kits contain all of the fermenting equipment and enough ingredients to make just six bottles are also available. Young's Wine Buddy kits come in four varieties: Chardonnay, Sauvignon Blanc, Cabernet Sauvignon, and Merlot.
---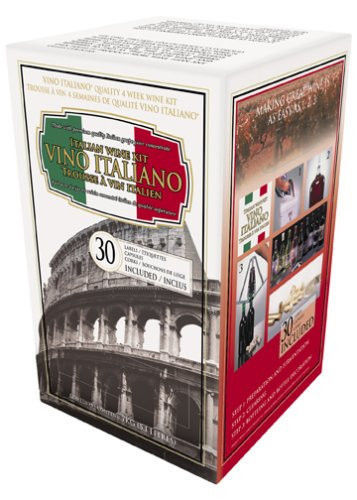 Those who are just beginning with their winemaking ventures may not wish to invest a lot of money in their first kit. For these people, Vino Italiano provides an affordable option. The wine making kit produces 30 750-mL bottles of wine at a low price per bottle. With more than 10 types to choose from, including specialty Italian wines and other popular flavours, Vino Italiano offers a wide range of flavours for people to experiment with.
---

People who enjoy sweet wines can make fruit wines with the Cornucopia wine making kit.. These wines are lighter and sweeter than the traditional flavours and are also lower in alcohol content. With this kit, users mix fruit flavours into the grape juice to create unique fruit wines like green apple pino bianco and raspberry merlot. All aromas are natural with no artificial colours, flavours, GMOs, or sulphites.
---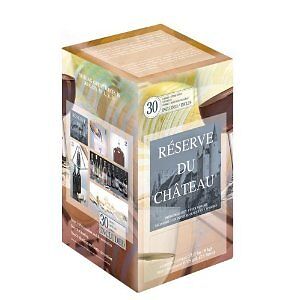 Made from the same manufacturer as the Cornucopia wine making kit, <Reserve du Chateau is a good choice for people who enjoy the traditional wine aromas but want a simple kit. In just four weeks, users complete the entire process of fermentation, clearing, and bottling before they can enjoy their homemade wine. The Reserve du Chateau kits are available in 50 varieties from European Cabernet to Italian Barolo to Chilean Cabernet Sauvignon.
---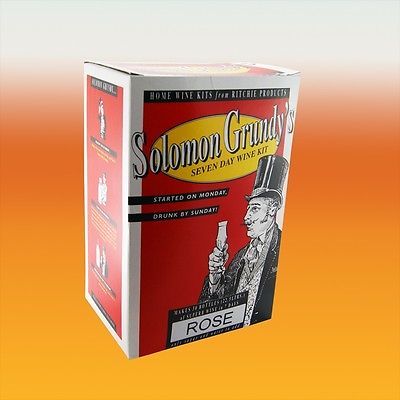 Solomon Grundy is another wine kit that takes just seven days to make. The fast fermentation process finishes in five days and the wine is ready for consumption by the end of the week. These kits are available in four classic flavours, seven fruit flavours, and four gold flavours, and each batch contains 11 per cent alcohol by volume. Shoppers can find kits to make six-bottle or 30-bottle batches.
---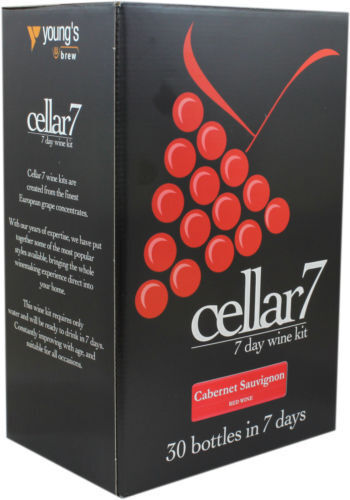 Those who want to make wine quickly without having to add sugar find that <Cellar 7 wine kits include everything necessary right in the box. Each kit contains 7 kg of concentrate made from European grapes. Yeast and added nutrients speed up the fermentation process without detracting from the taste. The wine is ready for consumption with a week, but each of the flavours continue to improve as they age. Cellar 7 is available in nine varieties.
---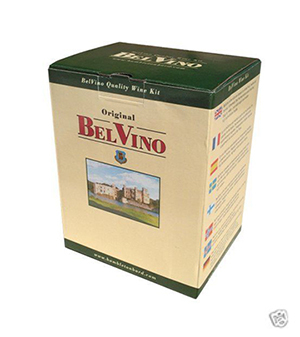 <BelVino differs from the other wine making kits in that it uses dried fruits, berries, and herbs rather than concentrated or varietal juices. With the addition of sugar and water, the process takes one week to complete. Available in nine varieties, BelVino features classic as well as fruit flavours. Without the added weight of juice concentrate, BelVino wine kits have lower postage costs for those shopping online.
---
Buying Wine Making Kits on eBay
Look for a large selection and several great deals on wine making kits on eBay. Use the basic or advanced search features to locate the kit you want based on the keywords you enter. Sort the listings by price to find the ones that match your budget. Compare the kits by reading item descriptions and viewing images to learn more about each listing before making a purchase. Making wine can be a fun and money-saving hobby. Users can make wines from the finest grapes harvested from around the world. With the right kit, people can make high-quality wine in a month or less for a fraction of the cost of buying individual bottles.