A
bandana
, otherwise known as a kerchief, is a piece of cloth shaped like a triangle or a square. Whether you wear it on the head or tied around the neck, a bandanas is a great way to spice up any outfit. While bandanas come in a wide range of patterns and colors, some designs are more popular than others. If you are undecided on the kind of bandana you want, or are thinking of buying for a friend, then consider going through these options. Available new or used on eBay, this accessory is a fantastic way for anyone to stand out from the crowd.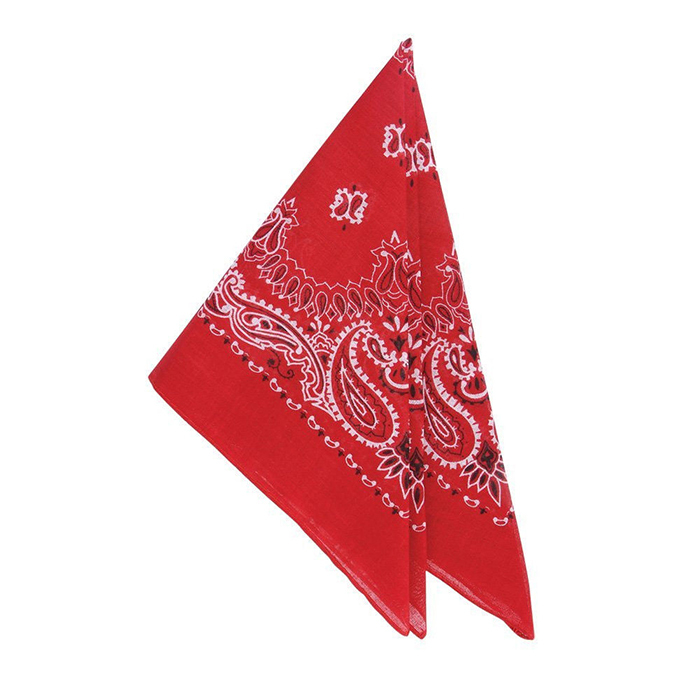 Paisley is one of the most iconic bandana patterns. Tracing its origins back to India or Persia, the paisley pattern features shapes that look something like commas or curved feathers. While they used to be primarily identified with American cowboys, particularly due to old Western movies, paisley bandanas are also popular in the modern hiphop scene.
---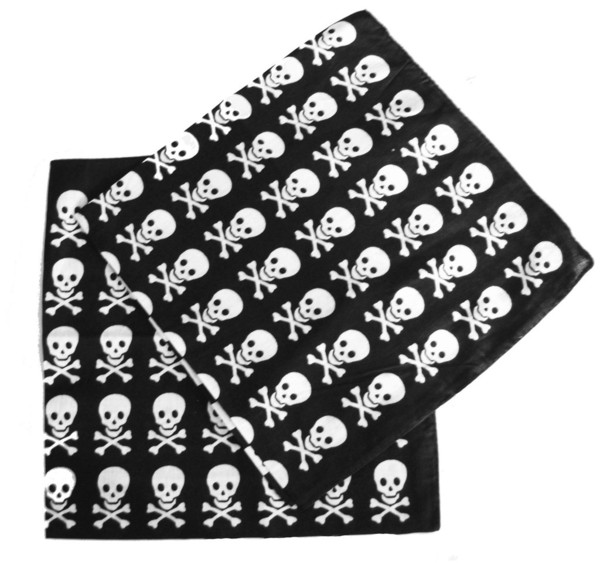 Another popular pattern is the skull and crossbones design, featuring a human skull with two bones that are crossed underneath it. While this is a conventional symbol to mark poisonous substances not fit for human consumption, goths, rockers, and bikers also use this bandana as part of their edgy look. The skull and crossbones bandana is also a common accessory in pirate outfits.
---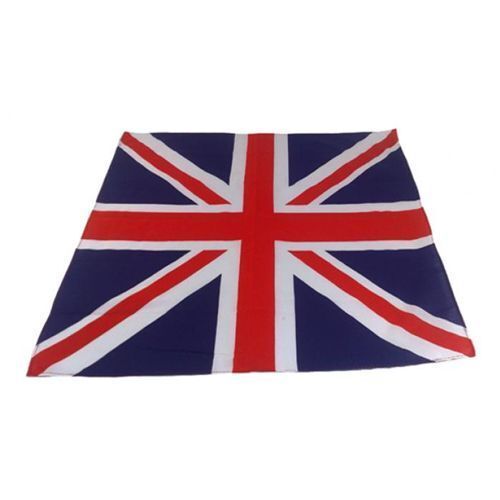 Having the national flag on a bandana design is also popular with people who are proud of their country. For those living in the United Kingdom, this is the Union Jack, which has red, white, and blue as its dominant colours. Apart from people who favour the Union Jack bandana design, other people who wish to remember where they came from and are proud of their ancestral roots may also choose to wear bandanas sporting the flag designs of their respective countries.
---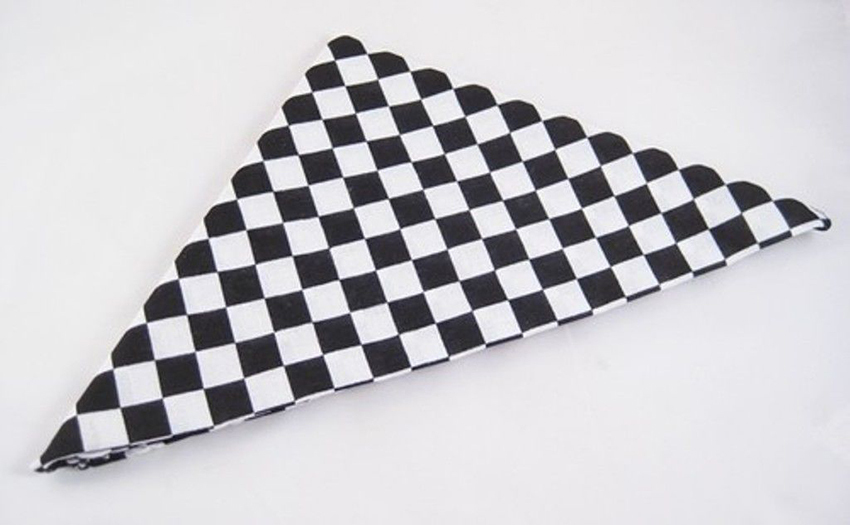 ---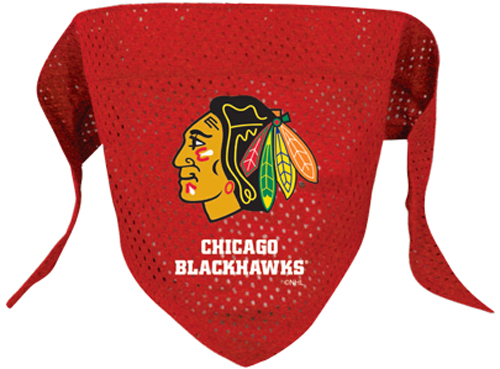 One way for sports fans to show love for their favourites is to wear the team colours and insignia on a sports team bandana. Whether in support of Liverpool or Manchester United, people can use bandanas to show team spirit. New parents may want to include their babies in showing support, by tying a sports team bandana around their child's neck.
---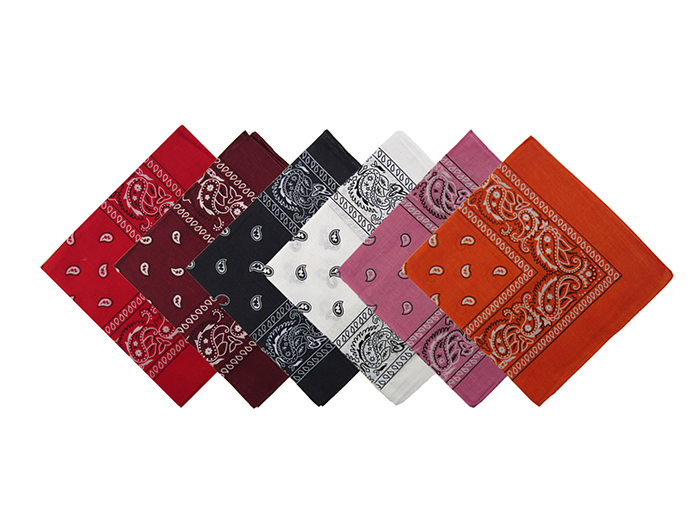 ---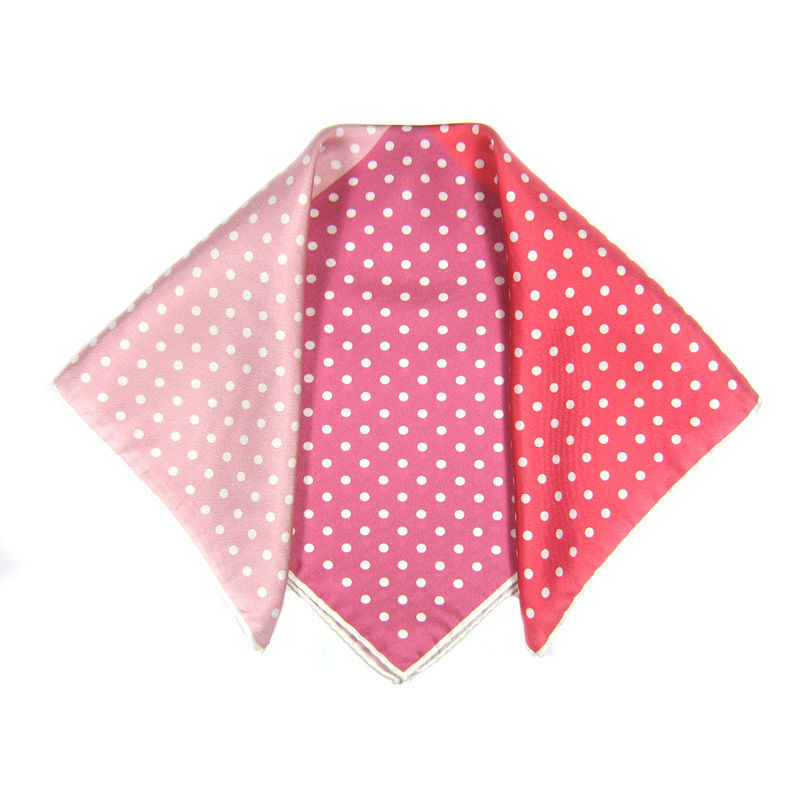 Polka dot designs feature filled circles that may be of either uniform or varying sizes. The design may have systematically arranged circles or randomly arranged ones. Polka dots were popular British mod fashion items of the 1960s, when young people rebelled against the conservative clothes that the older generation favoured. Today, this charming and playful pattern decorates silk bandanas that people tie around the head or neck area.
---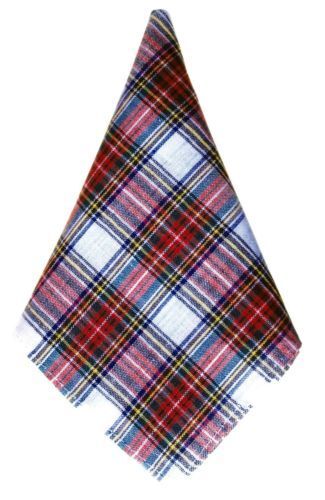 Bandanas with a tartan design have horizontal and vertical lines that criss-cross in a variety of colours. Otherwise known as the plaid, the tartan is traditional in Scotland, where kilts feature this pattern. People wear them around their necks or on their heads, and pet owners may choose to dress their pets with tartan bandanas as well.
---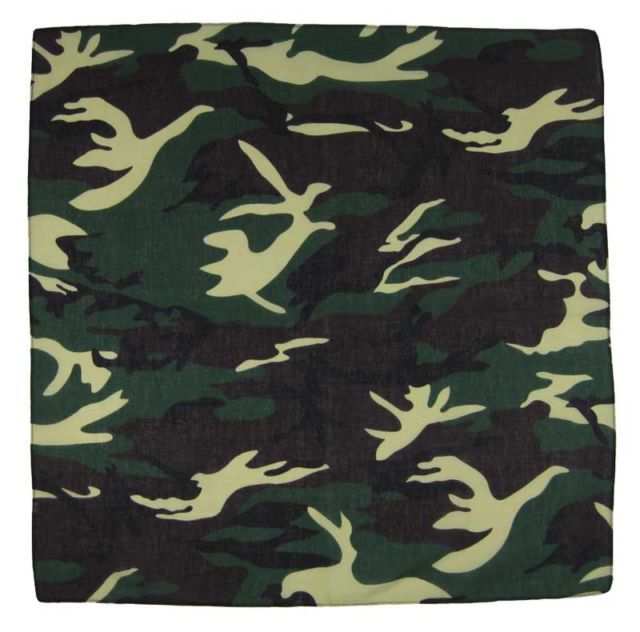 Camouflage bandanas are favourites amongst adventure enthusiasts. Military personnel and hunters often wear this pattern to obscure themselves from their enemies or prey. When people wear these bandanas purely for fashion's sake, they usually pair them with cargo pants, tank tops, and other military-inspired clothes.
---
Bandana Fashion Trends
For many people, bandanas are a great way to protect the hair from the sun and humidity. Women often fold and make them into headbands, while men simply tie them around their heads or necks, or just tuck them in their pockets. In recent years, A-list female celebrities including Rihanna, Eva Mendes, and Demi Lovato have worn bandanas around their heads. Hiphop artists and punk rockers also often wear bandanas. Some of these artists include Snoop Lion, Kanye West, and Sean Holmes. Not only are bananas practical, but they are also a fantastic fashion accessory with which to showcase personal style.
How to Buy Bandanas on eBay
When it comes to buying bandanas, eBay gives you a wide range of options. You can find a search bar on nearly every page of the eBay website and type in the particular type of bandana that you need. You can then narrow down the search results based on price, location, condition, brand, color, and design, among others parameters. For great finds, check out daily and weekly eBay deals on fashion. Not only are bandanas available, but you may come across other attractive and fashionable items to add to your wardrobe. Whether you are searching for new or used bandanas, you can make shopping fast and easy by buying on eBay.