Children need
bedroom furniture
that is attractive and useful.
Bedroom
sets differ in how they make use of space. Some sets, like lofts with desks, create a study area under the bed. Other bedroom sets, like licensed character sets, evoke the child's imagination and turn the bedroom into a play area. Before buying a bedroom set, parents should consider the child's needs and the purpose they want the child's bedroom to serve. Learning about the nine most popular options for bedroom sets gives parents more ideas for creating a bedroom space that is inviting and comfortable for their children.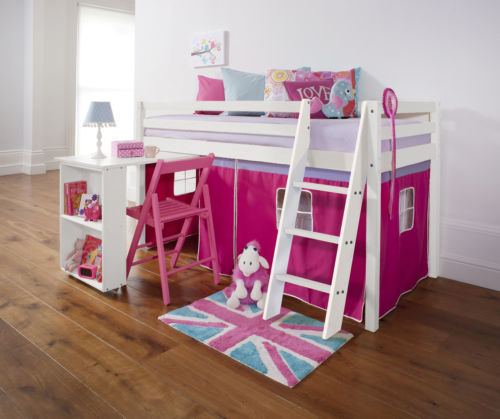 A loft bed with a desk is ideal for school-age children who do best with a quiet space in which to study. The loft-and-desk combination, or desk bunk bed, is often just high enough to make space for drawers and a stow-away desk under the bed. This is very useful for small rooms since the desk rolls under the bed when not in use.
---
A bunk bed is a great idea for siblings who share a room. However, if the bedroom is a play space for children under six, parents need to consider the danger of children climbing up and down by themselves. Bunk beds are a great way to make use of vertical space for children older than six, and preferably older than nine.
---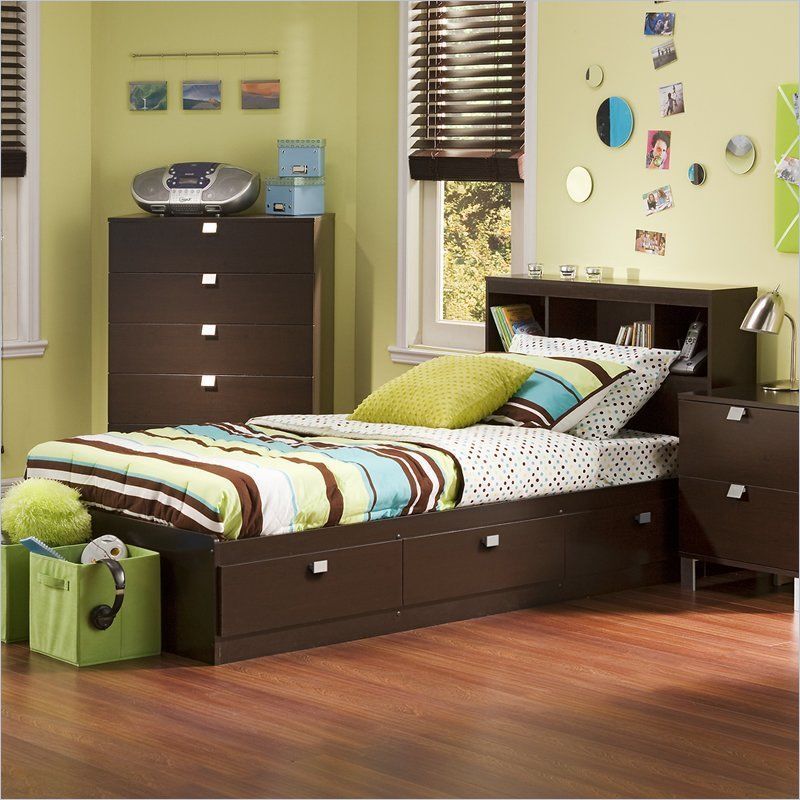 Like the beds in the close quarters of a ship, a captain's bed, or cabin bed, makes the most of the space under the bed by using it for storage. Most captain's beds have a full set of drawers under the bed. Other may include shelves for books or toys.
---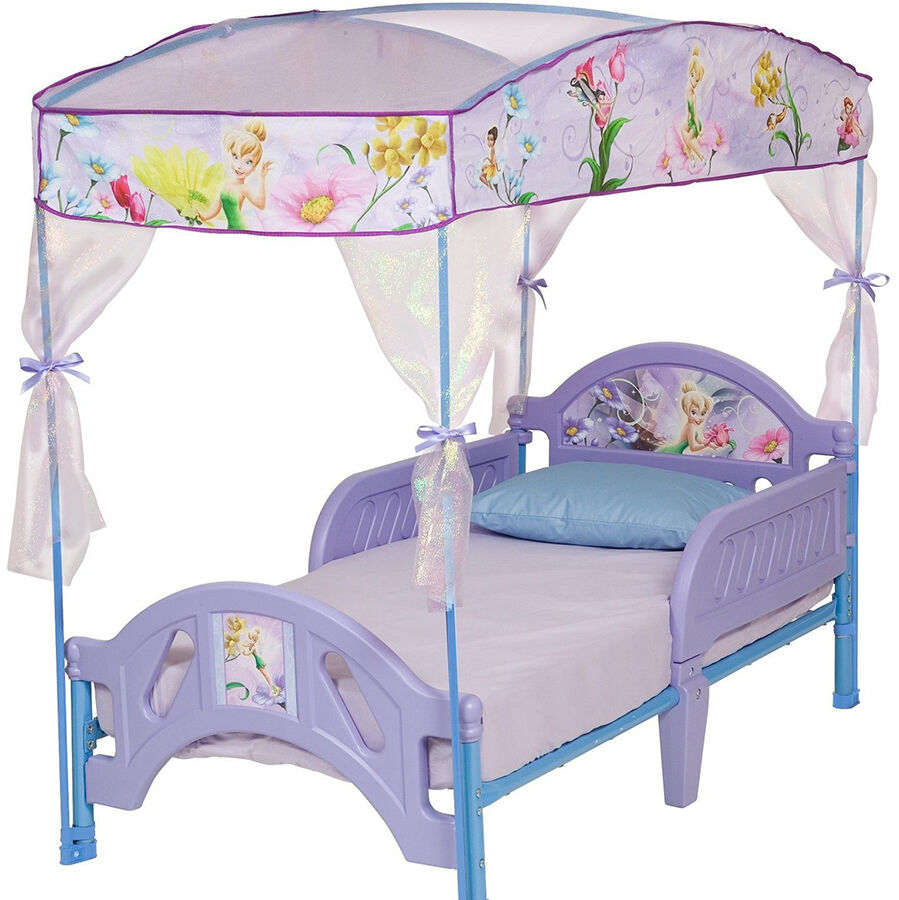 A canopy bed set adds a light airy feel to a room and protects the child at night in regions where mosquitoes are a problem. Canopies are most common with cribs but also available for girl's rooms. Circus themes, butterfly themes, and princess themes are all possible with a canopy.
---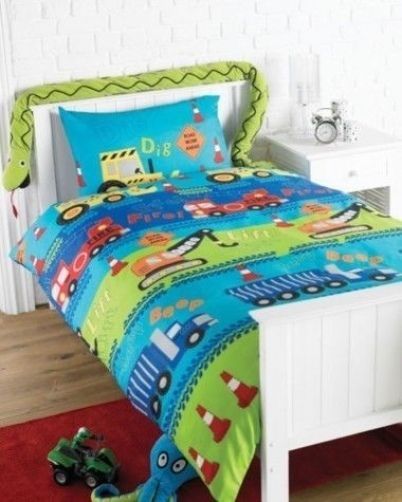 Novelty bedroom sets feature innovative shapes that spark a child's imagination. Car beds, which have the profile of a race car, are popular. There are also lofts in the shape of a van or bus as well as lofts with fabric towers, tunnels, and flags that turn the bedroom into a fortress perfect for games of hide-and-seek.
---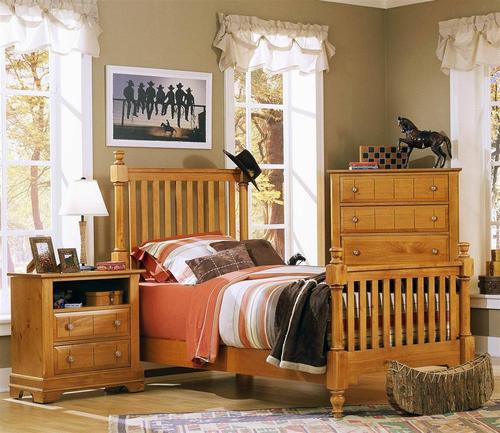 Pine furniture is sturdy, ages well, and looks good with any colour. A pine bedroom set suits both boys and girls, representing better value for money than a set that only works for one gender. Not only is pine affordable, but it is also easy to customise with a little paint.
---
| | |
| --- | --- |
| 7 | Licensed Character Bedroom Sets |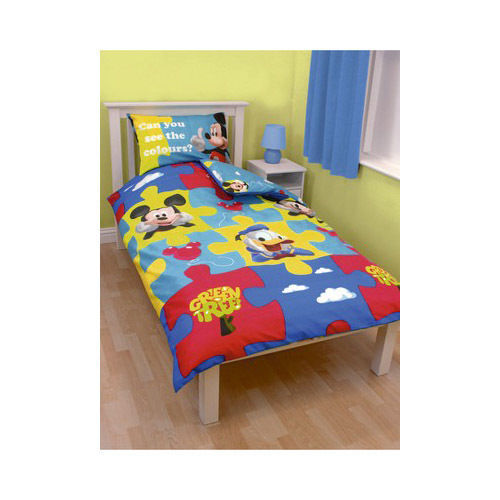 Bedroom sets based on licensed characters from movies makes bedtime an adventure for little ones who hate going to sleep. Cars, princesses, and monsters decorate licensed character bedroom sets to add colour and personality to a dull room. These bedroom sets usually include a wardrobe, dresser, and bedside table.
---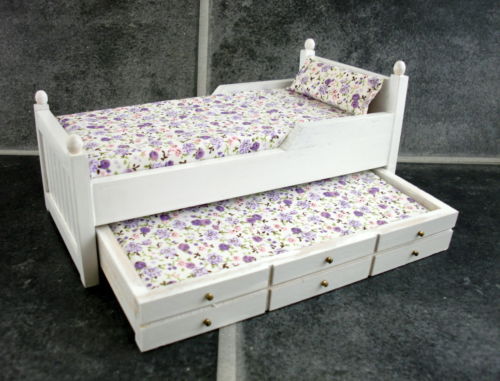 Trundle beds roll out from under the child's bed to accommodate a guest. There are single trundle beds for children as well as bunk beds with trundles. These are perfect for sleepovers or visiting family. Another option for a guest bed, apart from the traditional trundle, is a futon bunk bed, which has a bed on top and a convertible futon sofa on the bottom.
---
| | |
| --- | --- |
| 9 | Convertible Bedroom Set |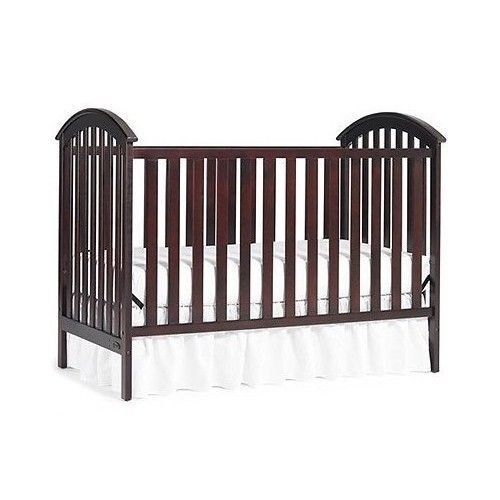 Convertible bedroom sets are great value for their money. There are two major types of convertible beds. One is the toddler crib that converts to a daybed and then a toddler bed with the removal of the sides. These suit children from a few months of age all the way to three or four years. The other kind of convertible bed is a bunk bed that separates into two single beds. These are a good choice for young siblings who can use the bunk configuration when they get older.