A
business backpack
allows users to carry everything they need for work in a compact and practical case that is comfortable to carry. This is ideal for commuters and those that walk or cycle to work. Buyers should look for backpacks made of good quality durable materials. Backpacks should have pockets, pouches, and compartments, and be large enough to hold business equipment, including laptops. Shoppers can buy business backpacks from luggage and computer accessory shops, department stores, supermarkets, and online from marketplaces such as eBay.
| | |
| --- | --- |
| 1 | Victorinox Architecture 3.0 Big Ben Mono Retrax Wheeled Laptop Backpack |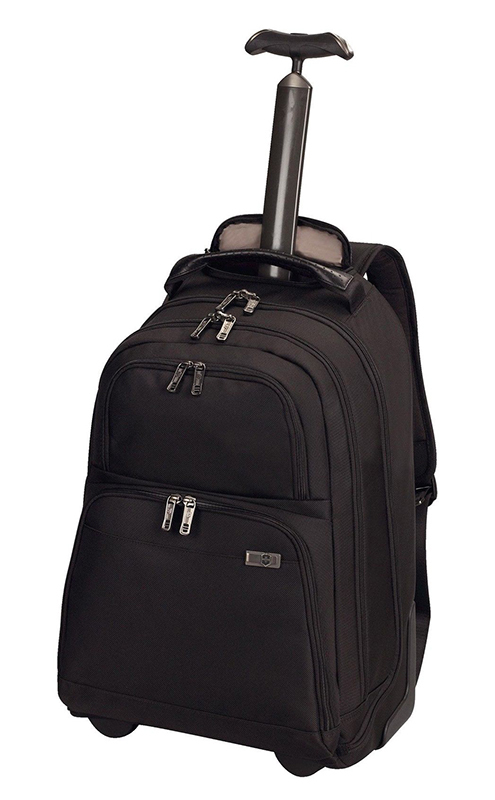 The Victorinox Architecture 3.0 Big Ben Mono Retrax wheeled laptop backpack holds a device of up to 17 inches in a padded sleeve with a breathable window that helps to extend the battery life. It comes with a rotating handle with grips that dampen vibrations. The wheels retract into an integrated wheel housing. This bag has a lockable, zipped mesh main compartment, pen loops, and a key fob. It also has pockets for electronic devices, business cards, and USB flash drives.
---
| | |
| --- | --- |
| 2 | Travelpro Crew 9 Business Backpack |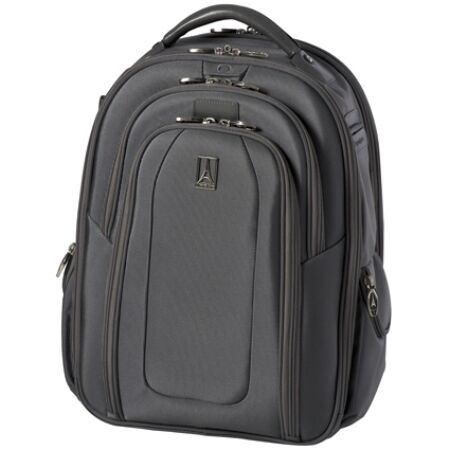 The TravelPro Crew 9 business backpack is made of twist nylon fabric with a Duraguard coating. It has a water guard lining, water bottle pocket, and airport security friendly laptop compartment. It features foam-padded shoulder straps, a mesh padded back, and multiple external pockets. This bag comes with a business organiser in the front pocket, an earphone port.
---
| | |
| --- | --- |
| 3 | Kensington Contour Backpack |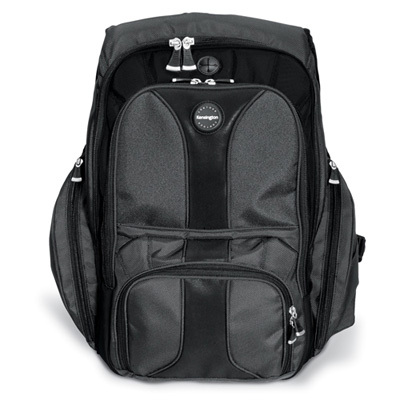 The <a data-cke-saved-href="http://www.ebay.com/sch/kensington contour backpack">Kensington Contour backpack is lightweight, but offers excellent protection for laptops. Its ergonomically designed side panels bring weight in towards the wearer's centre of gravity. An adjustable lumbar support panel reduces fatigue by up to 35 per cent by shifting weight onto the hips. The backpack has padded, contoured shoulder traps and multiple storage compartments. Its laptop protection compartment measures 27 x 39 x 4 centimetres and accommodates screens of up to 16 inches.
---
| | |
| --- | --- |
| 4 | Belkin Slim Backpack for Notebooks up to 17 Inches |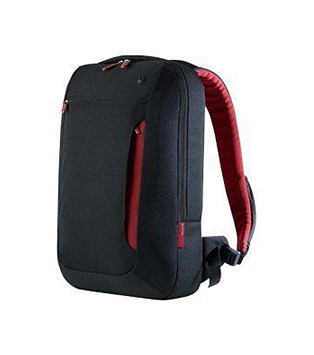 The stylish Belkin Slim backpack has compartments for a laptop and business accessories. It features a separate removable pouch for storing a power supply. The shoulder straps and back have extra padding and breathable mesh. The backpack has an earphone port that allows users to listen to media players without removing them from the bag.
---
| | |
| --- | --- |
| 5 | Eastpak Provider Laptop Backpack |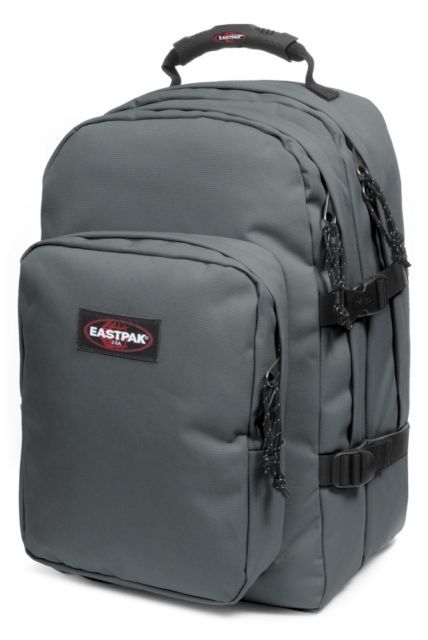 The Eastpak Provider laptop backpack is made of durable polyamide and comes with two roomy compartments and a padded laptop sleeve that measures 38 x 29 x 5 centimetres. The bag has a padded bottom, front organiser pocket, padded shoulder straps, and a rubber moulded handle.
---
| | |
| --- | --- |
| 6 | Wenger 17-Inch Laptop Backpack |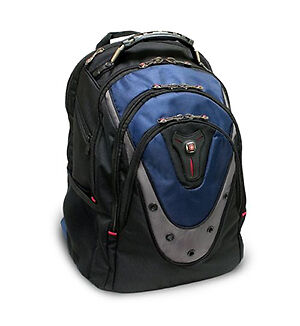 The Wenger 17-inch laptop backpack is made of 100 per cent polyester. It has a laptop compartment that accommodates devices of up to 17 inches, as well as pockets for water bottles and MP3 players. This bag has padded shoulder straps for extra comfort.
---
| | |
| --- | --- |
| 7 | Case Logic Berkley Deluxe Laptop Backpack |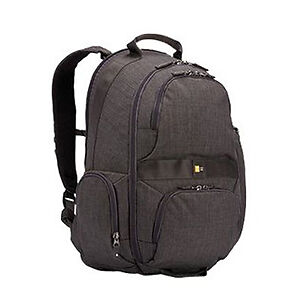 The Case Logic Berkley deluxe laptop backpack has a tablet sleeve and a compartment that accommodates laptops of up to 15.6 inches. It has enough storage space for laptop accessories and additional electronics. This polyester bag has zipped side pockets, a water bottle compartment, and a hidden pocket on the lumbar panel for storing small valuables.
---
| | |
| --- | --- |
| 8 | Briggs & Riley Glide Laptop Backpack |
The Briggs & Riley Glide laptop backpack has a U-shaped internal organiser with pen and business card pockets, as well as several mesh, zipped, and slip pockets. It features a padded computer sleeve that can accommodate laptops of up to 15 inches. It also has external pockets for mobile phones, MP3 players, and other small devices. A port hole allows users to listen to media players that remain in the bag.
---
| | |
| --- | --- |
| 9 | Tech Air 5701V4 Laptop Backpack |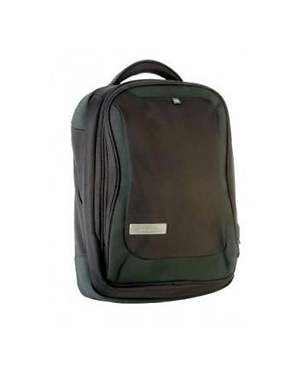 The Tech Air 5701V4 laptop backpack is made of nylon and has three compartments for laptops, documents, and accessories. The laptop compartment measures 37.2 x 29.3 x 5.1 centimetres. The backpack has additional pockets for mobile phones, MP3 players, pens, and business cards. It comes with padded shoulder straps and a padded handle.
---
How to Buy Business Backpacks on eBay
eBay sellers offer a wide selection of business backpacks. To find a product, type a phrase, for example " black business backpack", into the search field available on every page to see the items tagged with the keywords. Browse the listings or narrow down your results by choosing the most suitable category filters. When shopping for business backpacks, buyers should look for durable materials and a sufficient number of compartments and pockets. The backpack should be large enough to fit a laptop and accessories.