Celebrity-inspired masks are a great way to add some fun to any party. Whether it is the face of the royal family or a famous television personality, wearing one is a fantastic way to get some giggles out of party guests. While people generally have a fairly good idea of the celebrity-inspired mask they wish to buy, others may not find it as easy to pick from the wide assortment out there. Whether bought on eBay or from a traditional brick-and-mortar shop, it is crucial to choose a mask that is familiar to all. Knowing the top celebrity-inspired masks should make it easier.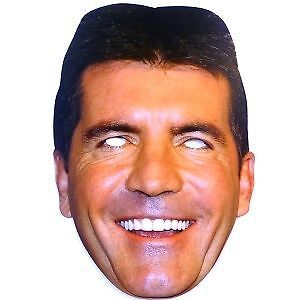 Simon Cowell is a television personality who is known for his snarky put-downs and wisecracks on music reality shows like American Idol, X Factor, Pop Idol, and Britain's Got Talent. Famous for the catchphrase, "I don't mean to be rude, but…" and blunt criticism, Cowell is a popular fancy dress that only requires a white, V-neck T-shirt,, boot-cut jeans and Cuban-heeled shoes.
---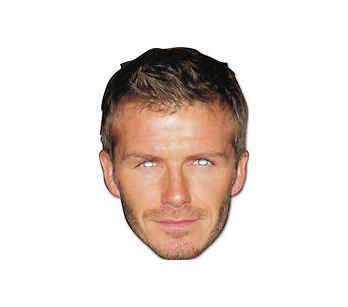 A retired footballer who is famous both on and off the field, David Beckham began his career playing for Manchester United. Beckham is said to be one of the finest football strikers and could do so with precision. To complete the David Beckham look, kit yourself out with a football shirt, shorts, and football boots.
---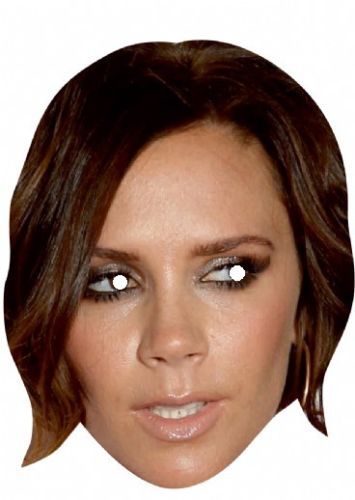 While she is also the wife of the famous footballer David Beckham, Victoria Beckham first made a name of herself as "Posh Spice" of the all-girl group Spice Girls who achieved worldwide success during the 90s. Famous for hardly ever smiling, she has had a successful solo singing career in the United Kingdom and has even launched her own fashion line. Wear the Victoria Beckham mask with an ultra-stylish, sheath dress and sky-high heels.
---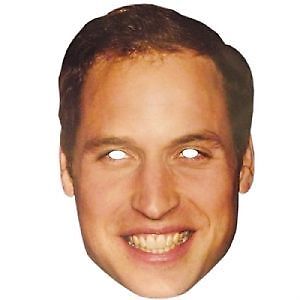 Known for his charming boyish looks, Prince William is the second in line to the English throne after his father Prince Charles. Hailing from the House of Windsor, the Duke of Cambridge is a well-loved member of the royal family. Wear this mask with your best suit.
---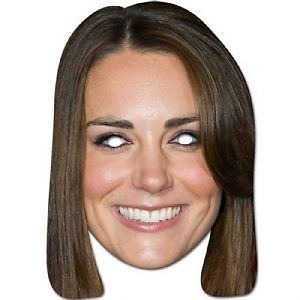 Kate Middleton, otherwise known as Catherine, the Duchess of Cambridge, is the wife of the Prince William. Known for being one of the most best-dressed of the Royal Family, Kate's effect on British fashion has been tremendous so much so that hundreds of women watch her simply for her sense of style. Since she became part of the Royal Family, she has been part of numerous best-dressed lists all over the world.
---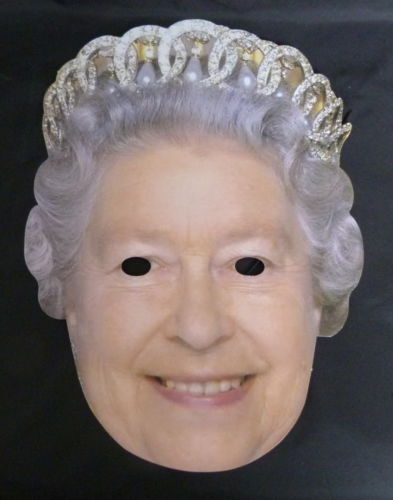 Another favourite celebrity mask is one of Queen Elizabeth II,, the current reigning monarch of the Commonwealth countries in 2013. Despite being the second longest-reigning monarch next to Queen Victoria, little is known about her personal life except for her love for dogs and horses.
---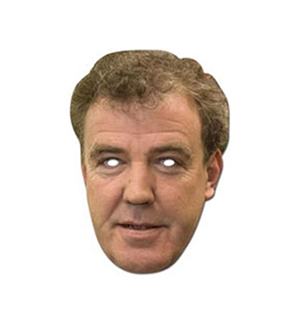 For car enthusiasts, Jeremy Clarkson is a well-known television host of Top Gear, a BBC TV show. His tongue-in-cheek style and opinionated commentary is known to polarise readers and viewers alike. His notorious views have made him into one of the most-watched and most-followed personalities in Britain. Those who wish to have a laugh during their next party should consider wearing a Jeremy Clarkson mask.
---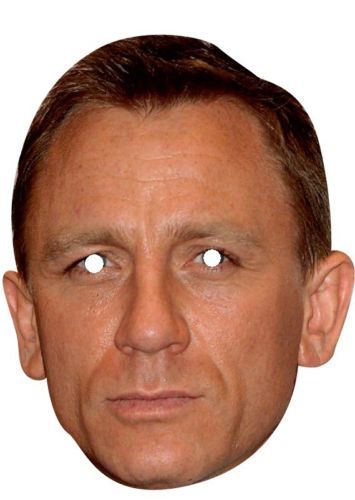 Daniel Craig is an English actor who has been playing James Bond,, a British secret agent, since 2006. Because he is strongly identified with the role, Craig is often worn as a celebrity mask by those who wish to impersonate James Bond, a professional killing machine who makes women swoon. While there was much resistance to the actor playing Bond, he has since then won over critics.
---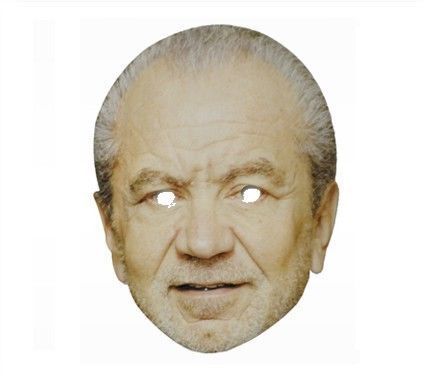 Fans of the television show The Apprentice know the rough, tough Lord Alan Sugar.. Famously hard to please, this ruthless entrepreneur is at the top of his game when it comes to building business empires. Coming from a disadvantaged background, he built his empire through hard work and business acumen.
---
How to Buy Celebrity-Inspired Masks
Go shopping for celebrity-inspired masks on eBay. Just type the name of the celebrity along with the word "mask" into the search bar. After doing this, you can further narrow down the search results by organising them based on price, location, shipping, condition, and more. When choosing the seller, consider dealing with eBay's top-rated sellers or those with a minimum of 99 per cent as their feedback rating. Celebrity-inspired masks are fun to wear on Halloween, fancy dress parties, and any time that you want to have a bit of fun with your family and friends. If you are not sure which famous person you should go as for a party, consider any of these famous celebrities.