Carrying a laptop around safely does not need to involve a bulky, traditional case that looks like a piece of luggage. Today's designer laptop cases offer laptop owners options that are fashion-forward and serve just as well as accessories as they do protective cases. For buyers looking for designer laptop cases, taking a minute to become familiar with some of the most popular options gives them a good idea of what to expect in the marketplace. Consumers can explore their retail options effectively by checking out traditional offline vendors and then learning to shop for designer laptop cases online on sites like eBay.
| | |
| --- | --- |
| 1 | Marc Jacobs Designer Laptop Sleeve Case |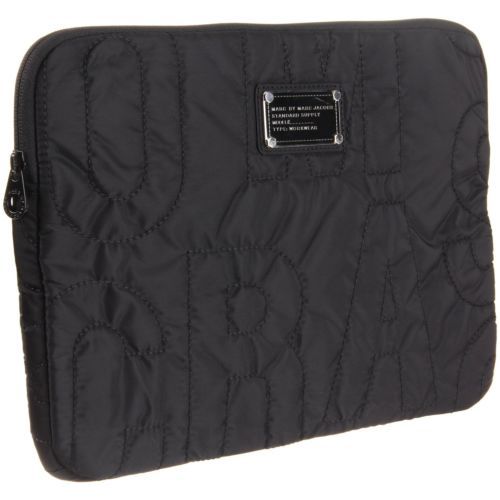 Famed American designer and the former creative director of Louis Vuitton, Marc Jacobs offers his own line of innovative laptop sleeve cases. These zip-style sleeve cases fit laptops like a glove, feature zippered tops with pulls, and sometimes come with soft handles at the top for easy carrying. Designs run the gamut from plain brown leather to bold, plaid prints that offer an ideal match to any woman's personal sense of style.
---
| | |
| --- | --- |
| 2 | Juicy Couture Old School Scottie Designer Laptop Case |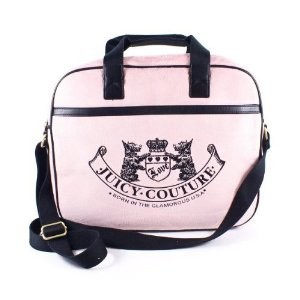 For those who like a bit of whimsy in their fashion items, an Old School Scottie Designer Laptop Case from Juicy Couture may be the answer. This carrying case features a sporty and casual design and resembles a shoulder bag. Juicy Couture's famous Scottie dog logo features prominently on the side of the case.
---
| | |
| --- | --- |
| 3 | Victoria's Secret Designer Laptop Case |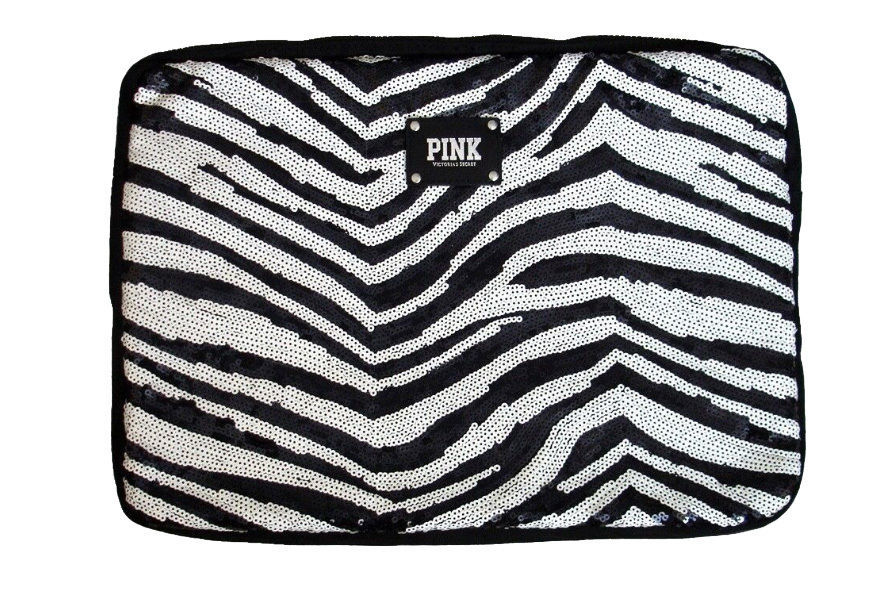 Popular lingerie and clothing manufacturer Victoria's Secret also offers a line of designer laptop cases.. Consumers can look for classic Victoria's Secret looks, such as items from the Pink line, and design schemes with bold fashion prints and animal patterns. Options include sleeve designs and tote designs for consumers who like their laptop cases to look like handbags.
---
| | |
| --- | --- |
| 4 | Michael Kors Black Snake Leather Designer Laptop Case |
With his distinct take on classic New York style, Michael Kors is a designer whose contributions to the laptop case market bring a touch of refinement and a bit of edge. His black snake leather and python laptop cases look as polished and stylish as his handbags. A gold plate Kors logo contrasts elegantly with the subtle texture of the snake skin.
---
| | |
| --- | --- |
| 5 | Kate Spade Nylon Roseland Calista Laptop Case |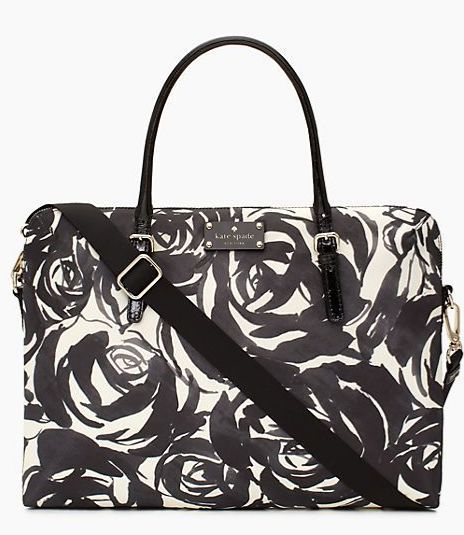 The Kate Spade Nylon Roseland Calista Laptop Case is a true statement piece, featuring a bold black and cream graphical rose design across the body of the bag. The black handles and shoulder strap make it a fully-functional handbag that no one guesses is a laptop case.
---
| | |
| --- | --- |
| 6 | Marc Jacobs Pink Hearts Laptop Case |
Another bold choice for the fashionista is the Marc Jacobs Pink Hearts laptop case. This case features a traditional laptop sleeve design with handles as well as a bold fuchsia heart pattern that runs across the entire case. Consumers can also use the optional contrasting magenta shoulder straps for easy toting.
---
| | |
| --- | --- |
| 7 | Coach Poppy Tattersall Designer Laptop Sleeve Case |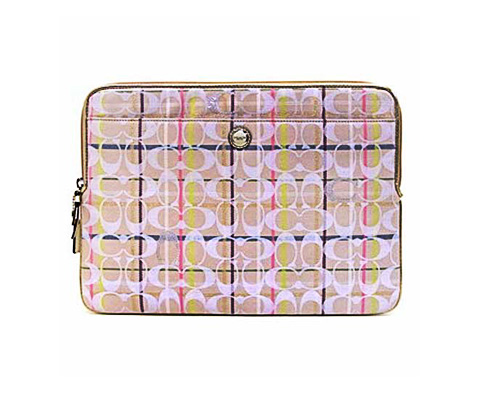 The Coach Poppy Tattersall designer laptop sleeve case features a zippered top with a leather pull and a front slip pocket. It uses horizontally and vertically-oriented Coach logos to create a dynamic pattern across the face of the case. Light pastel colours contrast with subtle light olive stripes and a light olive fabric interior.
---
| | |
| --- | --- |
| 8 | Tory Burch Roslyn Designer Laptop Case |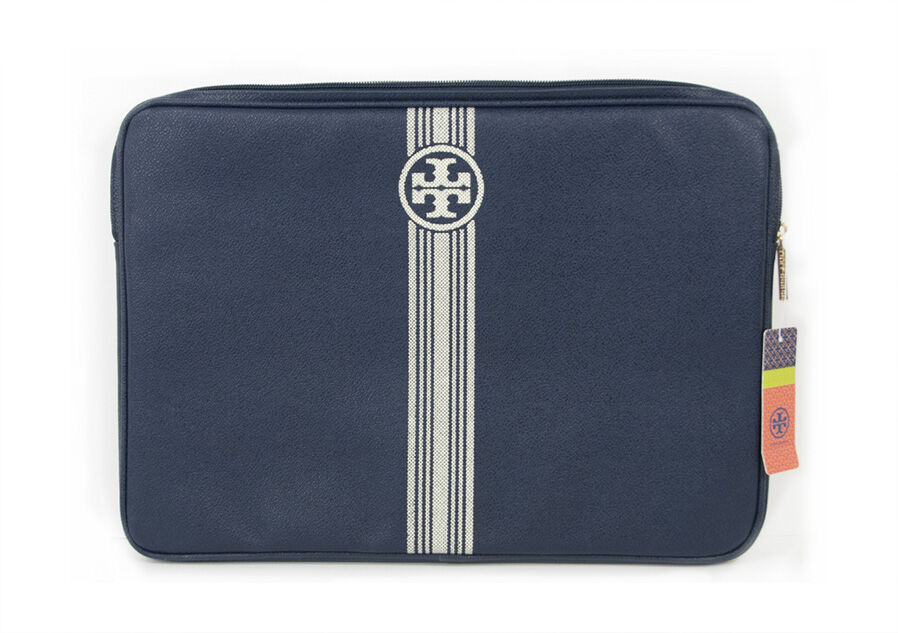 The Tory Burch Roslyn designer laptop case features a stark design scheme with a single body colour with a contrasting stripe and the Tory Burch logo in the centre of the case. Colour schemes include navy and white and pink and orange. This case is a basic sleeve with a zippered top and pull, making it a very minimalist and chic choice.
---
| | |
| --- | --- |
| 9 | Coach Poppy Embroidered Signature Designer Laptop Case |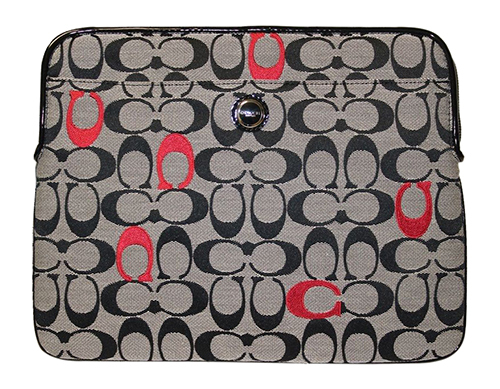 A whimsical take on the classic Coach design, the Coach Poppy embroidered signature designer laptop case features a mosaic of Coach logos in subtle tans and creams with occasional contrast accents of bright colour. A slip sleeve on the front and in the case's interior gives laptop owners added storage and organisational options.
---
How to Buy Designer Laptop Cases on eBay
All of these designer laptop cases and more are available on eBay. To begin a search for a case, look for the search bar on any page on the site. Entering a general term, such as ' designer laptop sleeve', provides consumers with a broad view of the market. Review any listings that look appealing by clicking on their highlighted titles and reading through the product information on the detail pages. Taking time to vet sellers and ask questions can help streamline the purchasing process. In no time at all, consumers find fun and stylish solutions for their laptop protection needs on eBay.