Ideal for beginners or more advanced music enthusiasts, electronic keyboards come in sizes both large and small. Unlike a piano with its large, stationary status, electronic keyboards are lightweight and portable instruments that have the ability to operate on a table, the floor, or mounted atop a keyboard stand for the most versatility. Whether the instrument comes from a local music store or online at
eBay
, a bit of research into the features and benefits of the top electronic keyboards allows shoppers to find the perfect device to fit their needs by arming them with facts to facilitate an informed and confident buying decision.
| | |
| --- | --- |
| 1 | Yamaha YPT220 Portable Keyboard |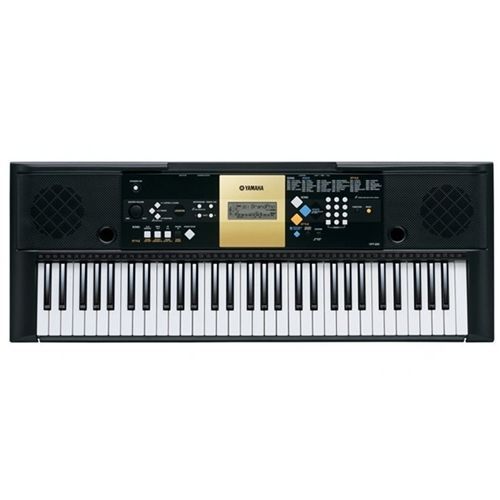 With 61 full keys and a range of five octaves, the Yamaha YPT220 portable keyboard gives players a melodic selection and encourages them to play it back at the same tempo. In addition, the 100 accompaniments spread over voice and rhythm allows for professional sounding recordings when paired with a condenser microphone and recording device..
---
| | |
| --- | --- |
| 2 | Casio CTK-240AD Full-Size Keyboard with Wall Adapter |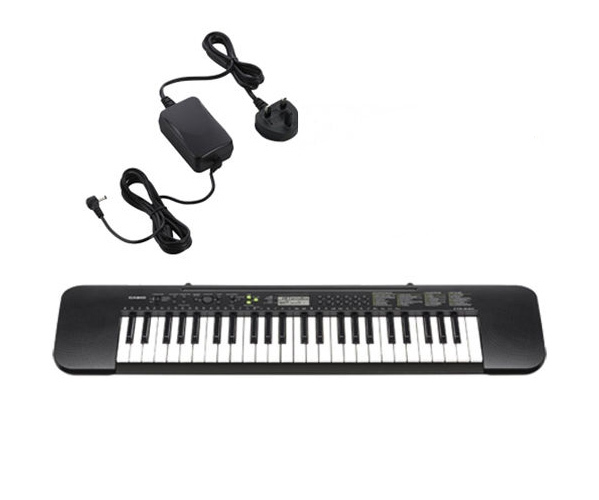 An intuitive LCD display and 50 pre-loaded song bank tunes make playing the Casio CTK-240AD keyboard fun. In addition to the 49 full-size keys and 100 auto-accompaniment tones, the versatile power options give players the choice between battery or wall adapter operation to facilitate practise at home or whilst travelling.
---
| | |
| --- | --- |
| 3 | MK-2063 Portable Keyboard |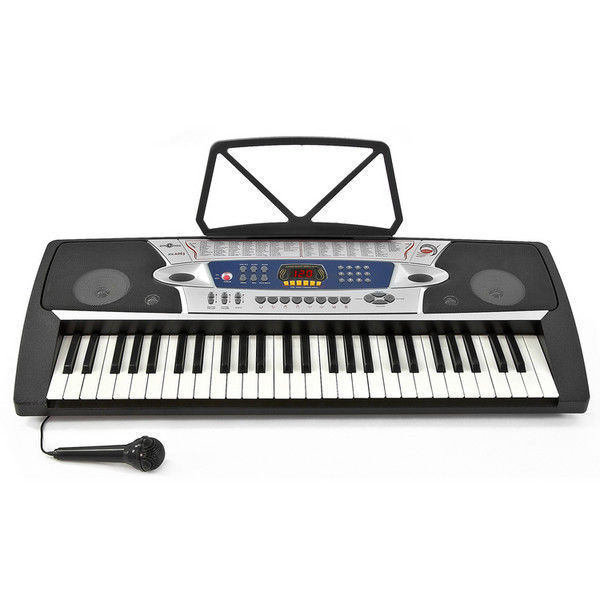 Lightweight and portable, the MK-2063 is a full-size keyboard featuring a sturdy X-frame stand, 100 accompaniment rhythms, eight pre-loaded songs, as well as a stand to hold sheet music or instructional books. The MK-2063 includes the option to use a pair of headphones to contain the music, a helpful addition to accommodate beginners or marathon players.
---
| | |
| --- | --- |
| 4 | Yamaha PSR-E433 Digital Keyboard |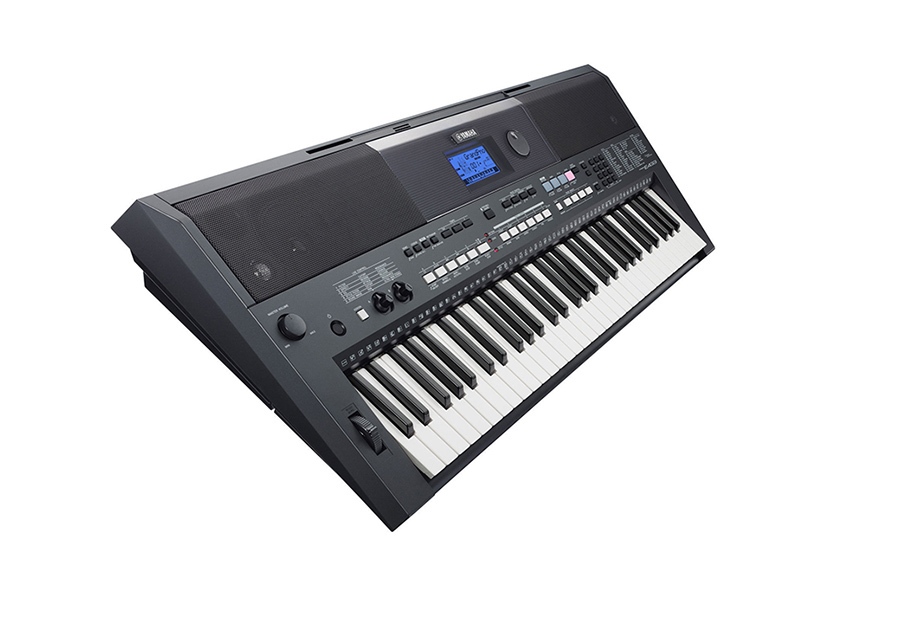 From the fully digital LCD readout to the 500 selectable recorded voices, the Yamaha PSR-E433 digital keyboard features 61 full-size keys that includes five octaves. The various play modes range from pop, rock, and dance to ballroom, country, and Latin to compliment any piece of music and collaborative instruments. In addition, the 2 track recorder enables the analysis of a recorded selection to improve key points of musicality such as tempo and style.
---
| | |
| --- | --- |
| 5 | Casio SA-46 Mini Keyboard |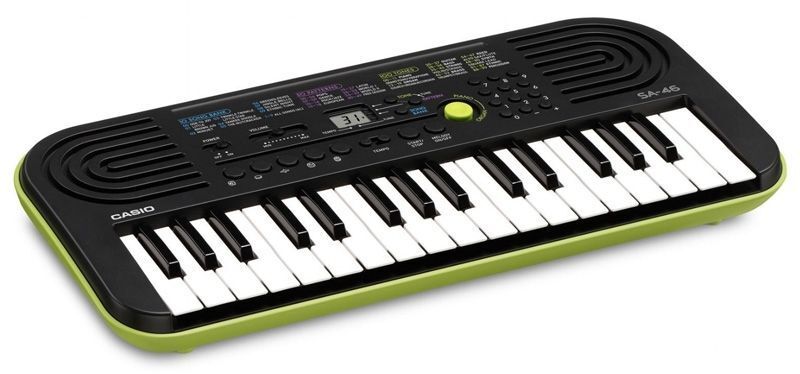 Perfect for beginning students or for practise whilst travelling, the Casio SA-46 mini keyboard covers four octaves with 19 white and 13 black keys. In addition to the 100 possible tone combinations and 50 rhythms, the song bank of 50 tunes encourages players to branch out and try different playing styles for overall versatility.
---
| | |
| --- | --- |
| 6 | Casio CDP-120 Contemporary Digital Keyboard |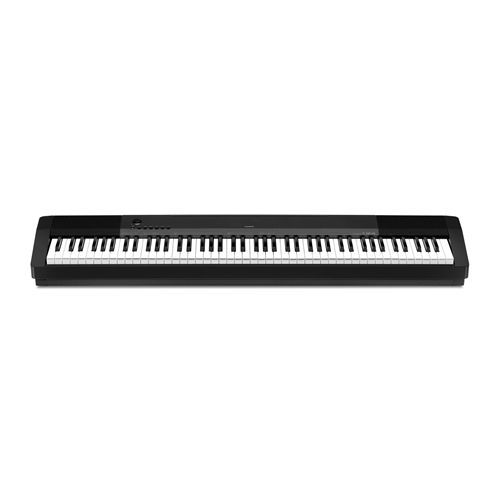 The Casio CDP-120 contemporary digital keyboard produces high quality tones and sounds with the aid of 88 scaled hammer-action black and white keys with three adjustable sensitivity levels. This instrument evokes a real piano feel, but the 10 reverb and chorus digital effects and five pre-recorded demo songs take classic playing styles to new digital levels.
---
| | |
| --- | --- |
| 7 | Yamaha NP11 Piaggero Portable Digital Piano |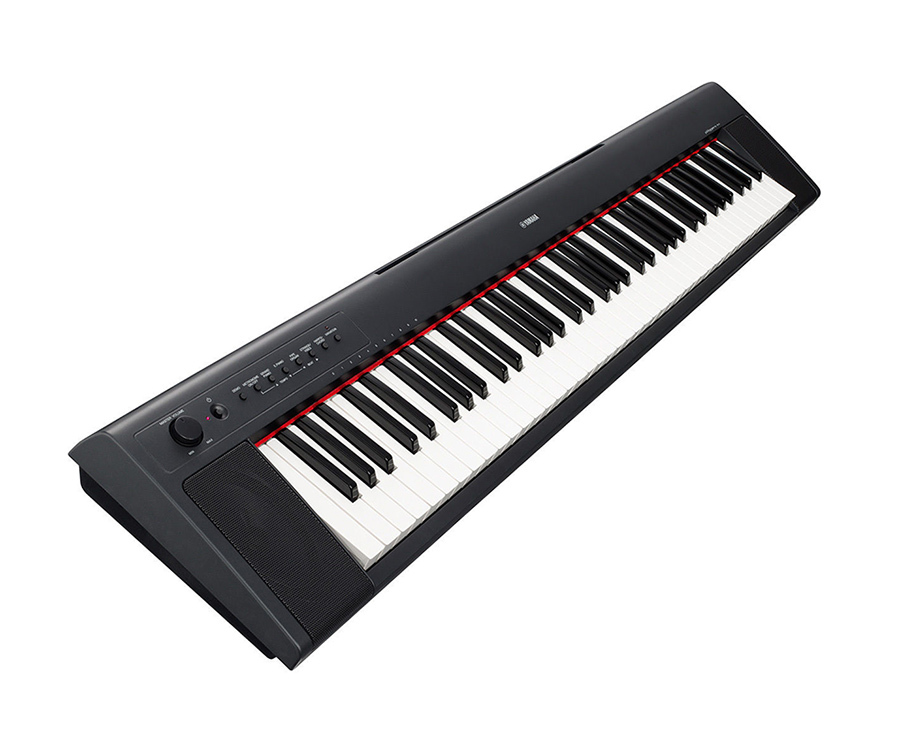 With its realistic sound in a lightweight and portable format, the Yamaha NP11 Piaggero digital piano features the choice between AA battery operation and wall adapter power. The 61 touch-sensitive keys play melodies of all types with ease and a weight of just 4.1 kg facilitates effortless portability.
---
| | |
| --- | --- |
| 8 | Alesis Q49 MIDI Keyboard |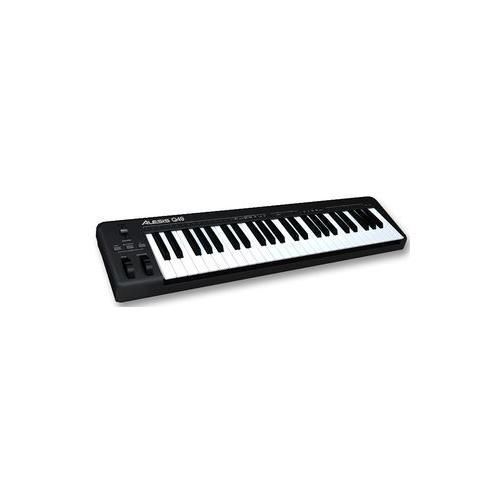 Simplified yet highly functional, the Alesis Q49 keyboard features a minimalistic 49-key keyboard as well as controller for MIDI modules and other sound components. Octave up and down keys as well as pitch and modulation wheels to the left of the keys offer easy usability and a wall adapter slot aids with this instrument's portability.
---
| | |
| --- | --- |
| 9 | Casio CTK-6200 Piano Style Keyboard |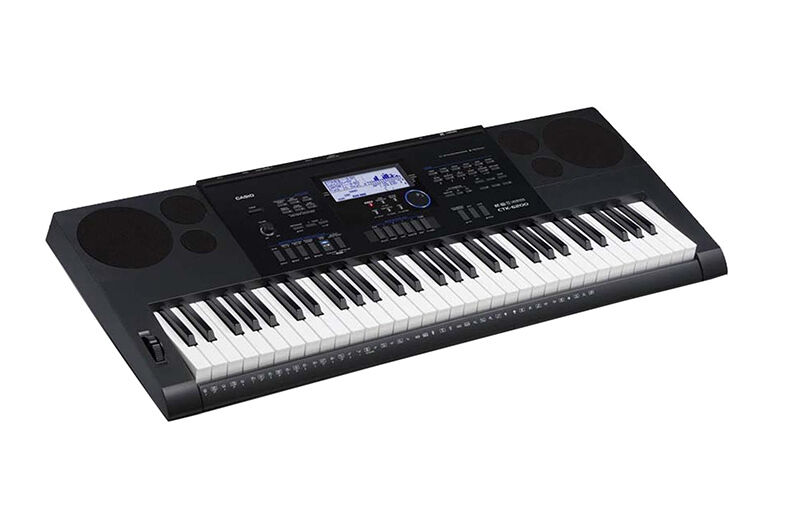 With 700 orchestral tones and 200 accompaniment rhythms, the Casio CTK-6200 accommodates recording for up to 5 songs or 17 tracks to provide the player with improvement opportunities. The illuminated LCD shows the current mode and transforms the 61 keys from standard to pop mode as well as to other modes including jazz, rock, or virtual synthesiser.