Girls have many choices when deciding what type of shoe to wear with an outfit. There are many varieties of
shoes
. Shoes come in different styles, colours, patterns, etc. A girl must consider many different factors when deciding on a shoe. A girl should consider the event or occasion, the outfit,, the time of year or season, and the style of shoe that they find most comfortable. A girl may be looking for shoes to go with an outfit for a special occasion, or just a shoe to wear for everyday; regardless she can find a shoe that fits her needs and style at local shops, department stores, or on eBay.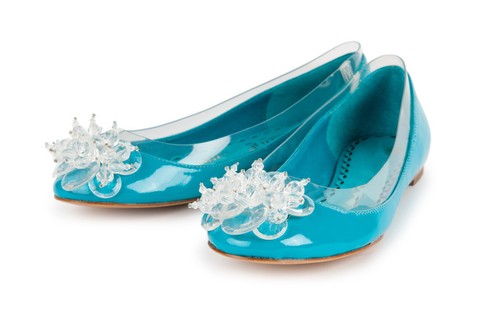 A ballet flat is a wonderful option for girl looking for a fancy shoe. Ballet flats have a closed toe and heel, but are completely open over the top of the foot allowing a girl to just slip her foot into the shoe. They resemble the shoes worn by ballerinas and come in a variety of colours and patterns. Often, there is some type of adornment on the toe of the shoe such as a bow, flower, or beads.
---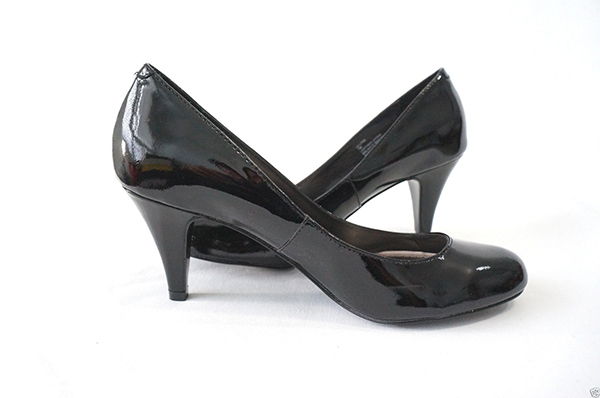 Patent leather shoes are a very traditional type of shoe. The leather of the shoe has a shiny finish. Patent leather shoes can come in many different colours and styles. They could have a heel or be flats. There are many options for girls to choose from should they decide they want a patent leather shoe. Patent leather shoes style well with formal dresses.
---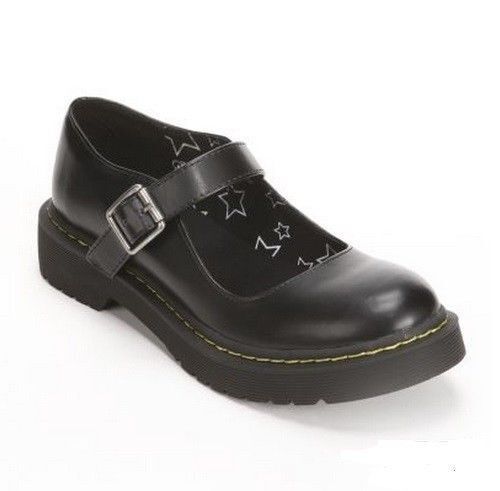 Another traditional style of fancy shoe for a girl is the Mary Jane.. The Mary Jane has a closed toe and heel. It also has a strap that goes across the arch of the foot. It can look very similar to a ballet flat except that it has a strap. Mary Janes come in different materials, colours, and may even come with flowers or bows on the strap for extra design.
---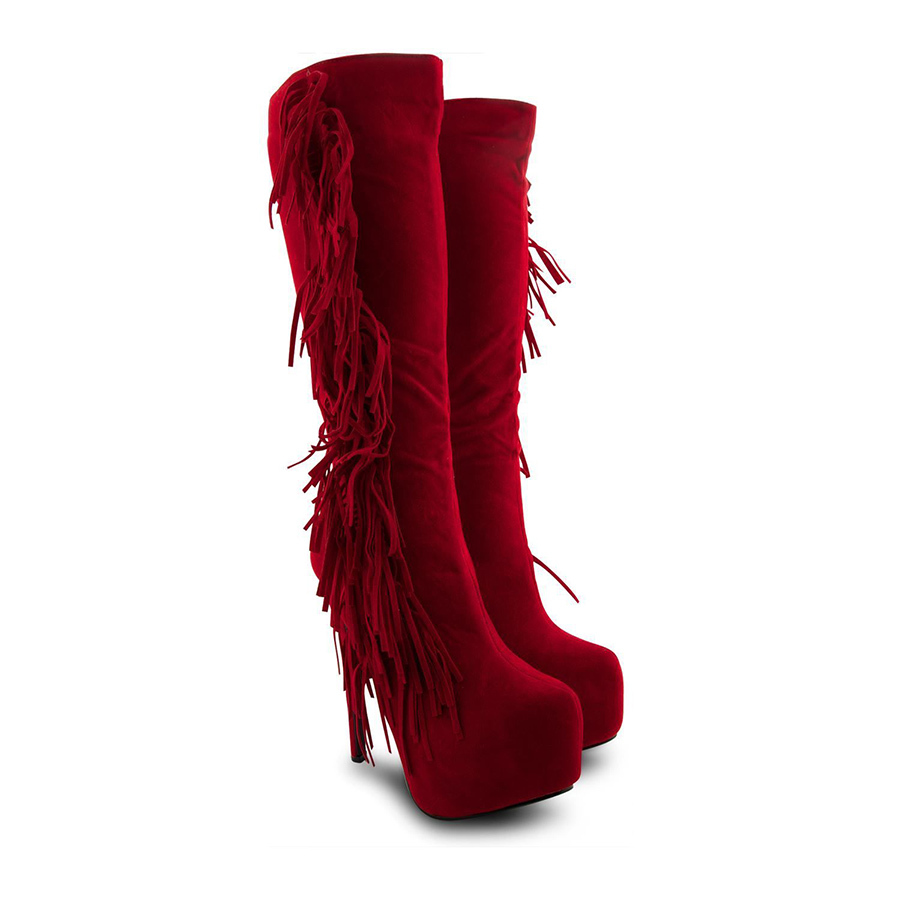 In the cooler months, boots can be a great option for girls' shoes. Boots can be both functional, in that they keep your feet warm and dry, and stylish. Boots are available in different materials such as leather or suede. There are colour options for boots as well.
---

Sandals are a wonderful option for a shoe for a girl during the warmer weather. Sandals generally have an open toe and an open heel. Sandals can come with a heel or as a flat. They also come in a variety of styles and colours. .
---
| | |
| --- | --- |
| 6 | T-Strap and Gladiator Sandals |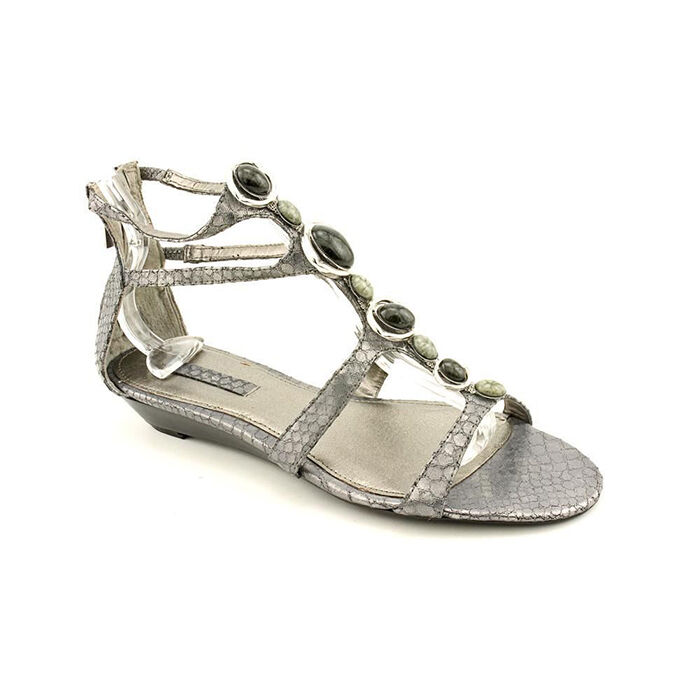 Two styles of sandals popular with girls are the T-strap and the gladiator. The T-strap sandal has an open toe with a band that goes across the top of the foot. The material then extends down from that band to a strap at the ankle creating a design with the material that looks like the letter "T." The gladiator sandal is an open toe shoe where the straps of material criss cross up foot to the ankle and sometimes further up the leg. This type of sandal resembles the shoes worn during the Roman and Greek ages.
---

Another option is the cowboy boot. Cowboy boots have a small heel and extend up the calf. They come in many colours, may come with adornments such as bows, and can have a design embossed into the leather as well.
---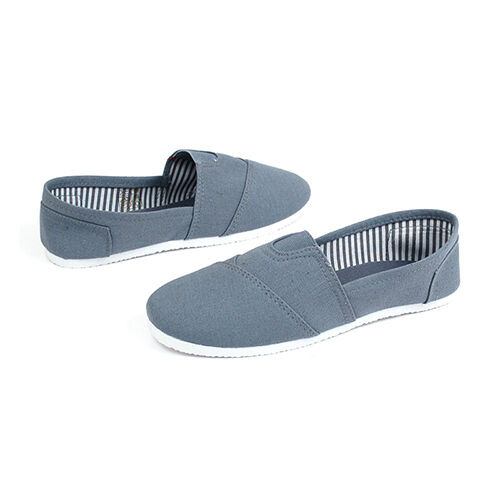 Espadrilles are a great shoe option for a girl. This shoe is canvas and has a closed toe and heel. It comes either as a flat or may have a wedge style heel. Espadrilles can slip on or can be found with two long straps of material that can be laced up the ankle and calf. Espadrilles come in numerous colours and can also be found with jewels, sequins, or beads on them.
---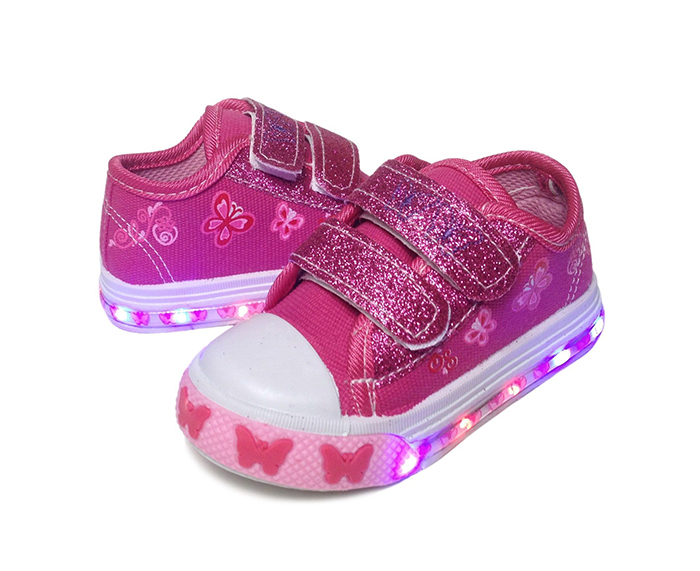 Light up shoes are another option for girls. These shoes can come in many styles such as sneakers, Mary Janes, or sandals. What makes them unique is that when a girl takes a step, lights within the heel or a design on the shoe, go off and light up.
---
How to Buy Fancy Girls' Shoes
Parents can choose from a variety of options when shopping for fancy girls' shoes. When beginning their search on eBay, parents can search "girls' shoes". A large list of options appears for them to choose from. To narrow the search, parents can enter a specific type of show such as " Espadrilles" or " Mary Janes" and a much narrower list of choices appears. The parent then just needs to choose the style of shoe that works best for them. They can then choose the shoe that fits their style and price point. Girls and their parents have an endless array of options to choose from when choosing a shoe. Depending on her needs, a girl and her parents can find a shoe that works for any occasion. Once they know what they need the shoe's function to be, they can then choose the design, colour, and material that works best. Parents are sure to find a shoe that is both functional and stylish.