Versatile
hair accessories
add style and chic to one's crowning glory while holding unruly tresses in place. A whole array of variously sized hair accessories suitable for short hair makes it possible to create several new hairstyles, worn across the head or clipped on to a few strands of hair. Most top accessories have withstood the test of time to be featured time and again on the fashion scene and enjoy huge popularity among women of all ages. Fashion stores prominently display these eye-catching hair accessories or shoppers can browse through innumerable colourful images in online stores such as eBay that offer a robust selection.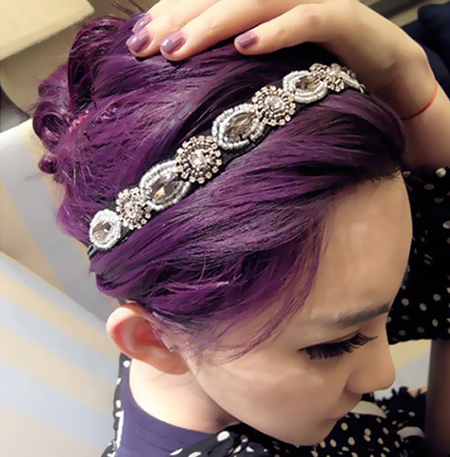 The simple headband worn with aplomb to parties and formal occasions is also useful during travel, workouts, and even at the workplace. Innovatively designed and manufactured from colourful fabrics, leathers, plastics, and metal, a vast and inexpensive variety of bands available, allow women to own as many as they own outfits. Satin, silk, cotton blends, wool, or velvet headbands are an epitome of femininity. Headbands of colourful acrylic, knitted fabric, and braided bands are for older girls and women while headbands embellished with flowers, beads, sequins, bows, and crocheted headbands look cute adorning the heads of infants, toddlers and little girls.
---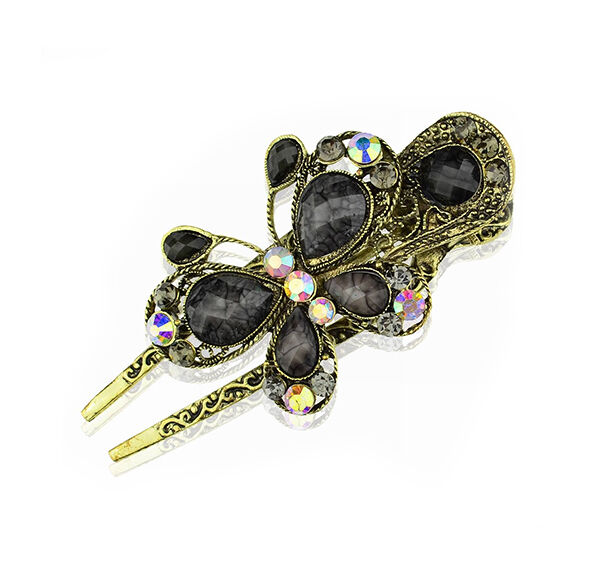 Small hair accessories with teeth-like features, hair clips pinch on to sections of hair, on the front or on the crown of the head. Larger clips help bunch up the hair in a ponytail at the back of the head. While selecting a larger clip, users must ensure that the size fits the thickness of their hair and also that it does not snag hair. Banana, duckbill, claw or jaw, snap clips, and alligator clips are some types; these variously designed and coloured clips are made of plastic, metal, shell, and wood.
---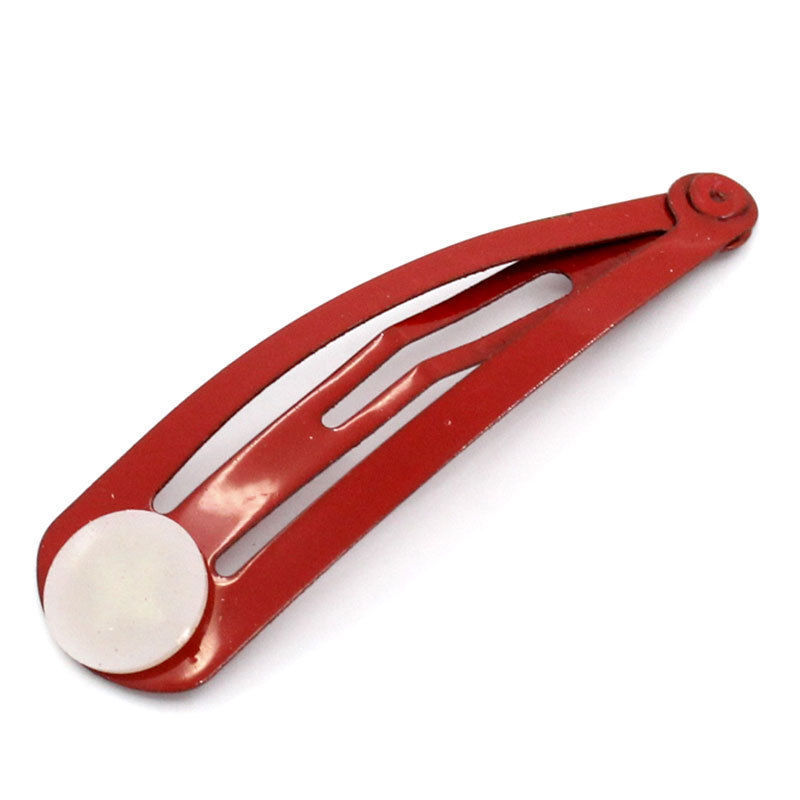 A popular accessory to make a ponytail with short hair or to hold bangs away from the forehead, barrettes are snap-on accessories. The barrette has a metallic clasp that snaps on to the hair while sometimes clasps have additional decorative or embellished colourful uppers as well. Barrettes are available in small, medium and large sizes and are suitable for girls and women of all ages.
---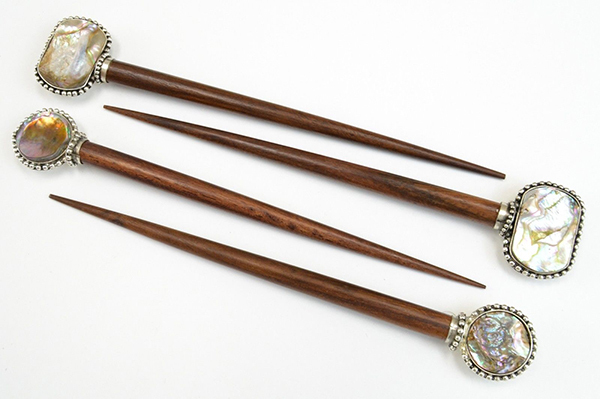 Hair sticks add chic and elegance to a stylish French twist, hair knot, bun, or a pretty updo. Usually 12 to 22 cm in length, hair sticks are pointed on one end while the broader end has a decorative element or embellishment. A decorative hair stick is ideal party wear while simple ones are good for an important day at the workplace.
---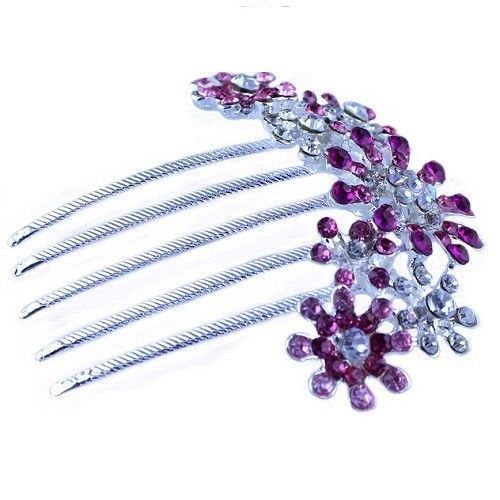 These little plastic combs create a sophisticated look when short hair is styled in a French twist or an updo, using the comb to secure the hair. Another stylish way is to hold loose, flowy curls or a bob style by nestling the teeth of a couple of combs into the hair. Available in plastic, metal, and wood the hair combs are mostly plain or may have small beads or rhinestones as embellishments.
---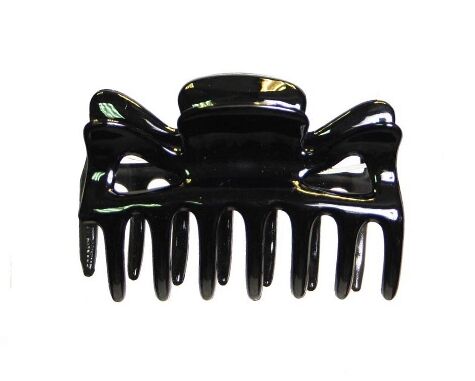 Jaw clips or hair claws are clips with long teeth-like projections, holding sections of hair in place. Squeezing the end of the hair claw opens it and the claws come together to hold the hair in a grip, when released. Hair claws made from plastic, wood, or metal may be decorative or just plain.
---
---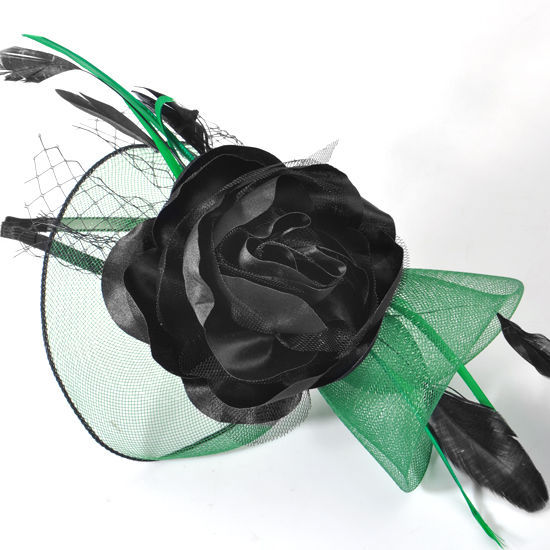 Designed for occasions such as weddings, races, and cocktail parties, fascinators are decorative headpieces comprising a comb or clip that holds flowers, beads, feathers, laces, and diamante. Worn in the front or side to highlight short hair, chignon, bun, or updos, fascinators are used by brides, bridesmaids, and women attending formal events.
---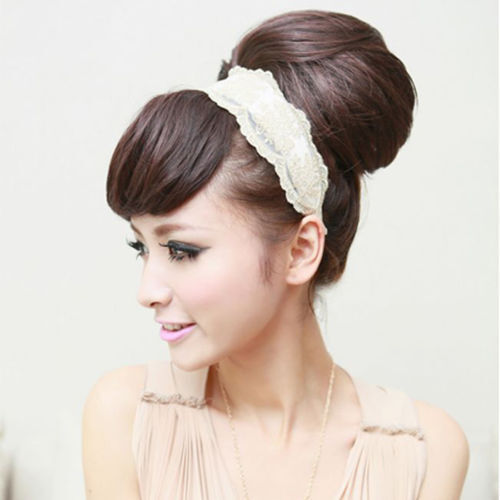 Hair extensions add length and volume to existing hair. Selected hair extensions must ideally match the colour and texture of the user's hair. These clip-in accessories sometimes made from real human hair, attach near the scalp to blend in well. The small, discreet clips are well concealed beneath the hair and users can remove the extensions at will.