The 1960s was a decade of many different fashion trends. Women of that time often opted for
pencil skirts
or shifts for casual wear. For evening wear, however, the style took on a whole new meaning. Evening gowns equipped with full skirts were often the style of choice for those occasions that required more formal wear. By learning about some of the available top lace gowns from the 1960s, finding the perfect one is easy. Shoppers can browse through retail and vintage shops to find the right gown, or they can shop on eBay to find a large selection at an affordable price.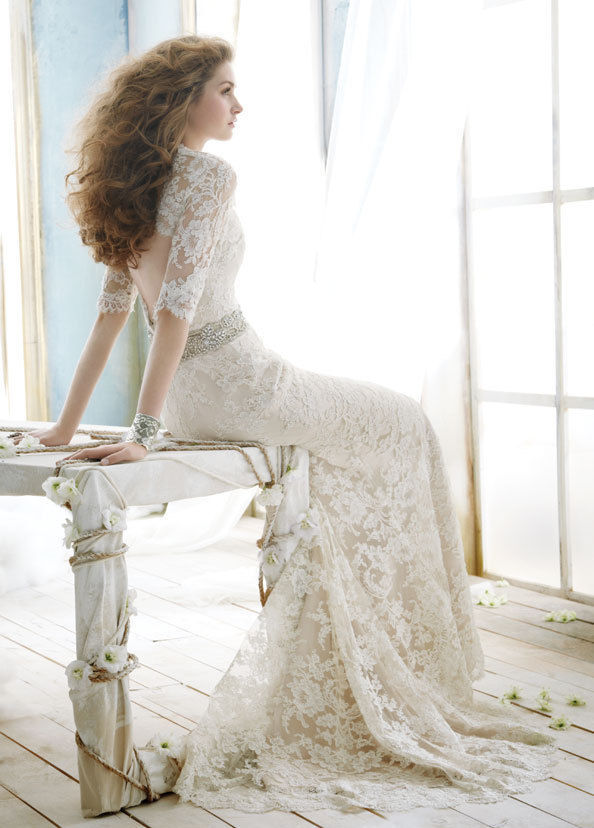 Lace mermaid gowns are ideal for those seeking a slim, flattering look. The fully lined gowns create a look that is sexy, yet elegant, with a form-fitting bodice and ruffled flare bottom. The gowns come in a large variety of colours reminiscent of the 1960s including peach, white, and pink.
---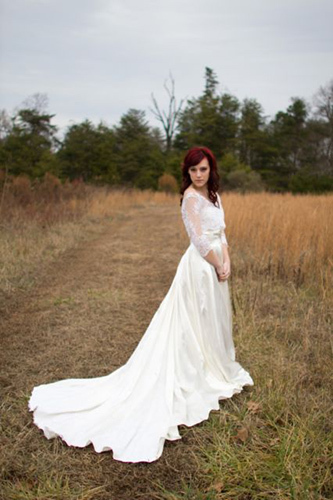 For those looking for a simple, yet sophisticated look, a silk lace gown is the perfect choice. Often made with various layers, this type of gown comes in either knee or floor length. Adorned with floating panels and a corseted bodice, the gowns sometimes have attachable trains for added flair. These gowns capture the romantic style of the '60s.
---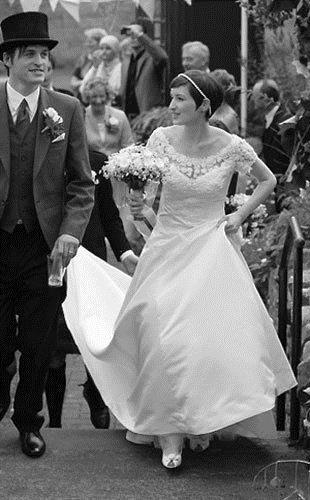 Beaded lace gowns feature more intricate detailing than traditional gowns. Often made with a layer of lace over a lining, the gowns include beaded accents throughout the gown and on the neckline. The gown comes in either short or long sleeve styles with a variety of skirt options, including full skirts.
---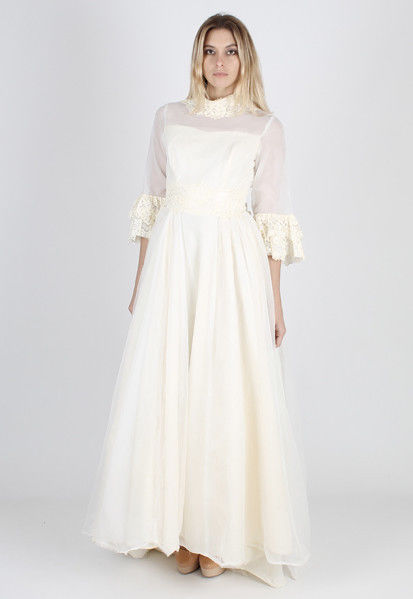 Tiered lace gowns create a voluptuous and glamourous look. With a square neckline and fitted waist, the many layers add more femininity to the gown. The gowns are lined and come in different colours, such as white and green, and are either a knee-length or floor-length style. These gowns are a popular choice for those seeking a timeless look.
---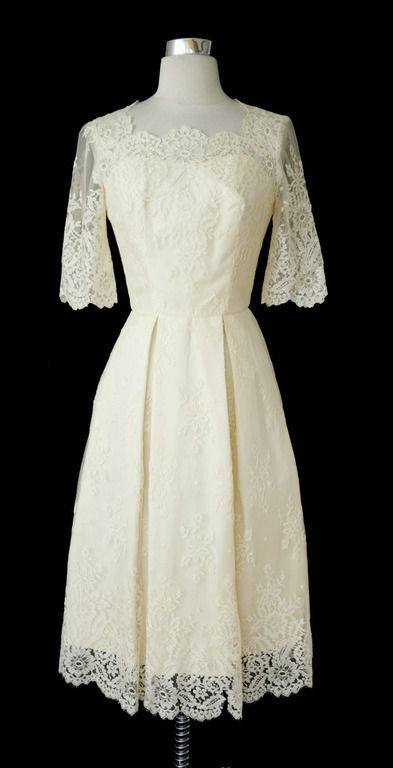 Wiggle gowns feature a unique design where the hem is smaller than the hips. This type of gown is ideal for those seeking to show off their flattering figure. The gowns come with different types of lace layered over a satin lining and are either knee-length or full-length. Available in many colours including classic white, these gowns are an excellent choice for outdoor occasions.
---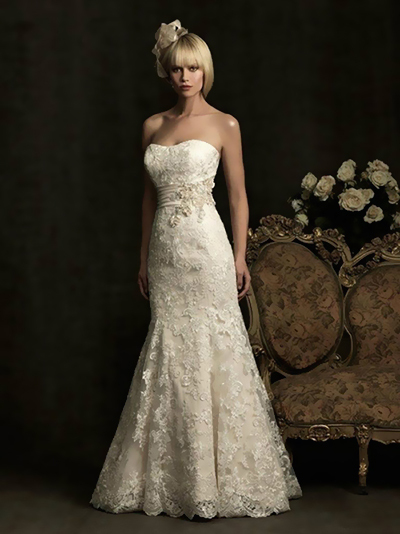 Lace sweetheart gowns offer a simple style that is reminiscent of the 1960s feminine look. The gowns come in either floor or knee length and lined with beautiful overlay. Found in strapless designs or with long sleeves, there is a sweetheart gown designed for any season and occasion. Sashes and beading detail can also adorn the gowns, which come in a variety of colours.
---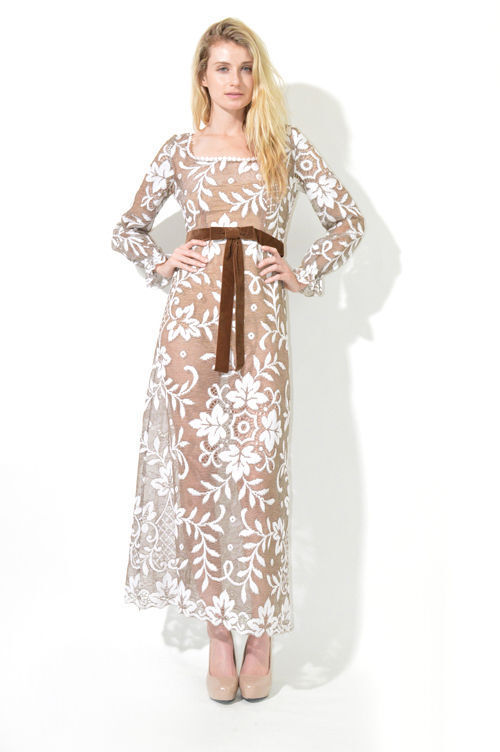 Maxi lace gowns are ideal for those seeking a more modest look. Full length in design, the gowns feature a lining with intricate lace overlay, which gives it a more layered look. Often simple in style, the gowns come in various colours, such as blue and cream. Intricate beaded detailing on the gown or neckline can give it a more elegant appearance.
---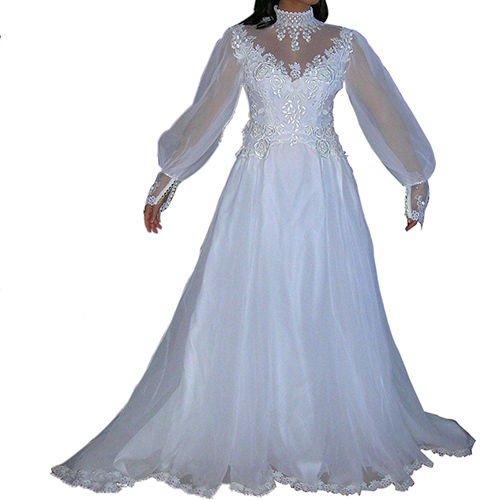 Guipure lace gowns come in a large variety of styles. Made with the highest of quality, this type of lace was essential for gowns of the '60s due to its elegant appeal. The lace has a raised pattern that gives the clothing piece a floral design. Gowns made in Guipure lace have either a full-length or knee-length style and the lace can adorn the train, skirt, bodice, or entire length of the gown.
---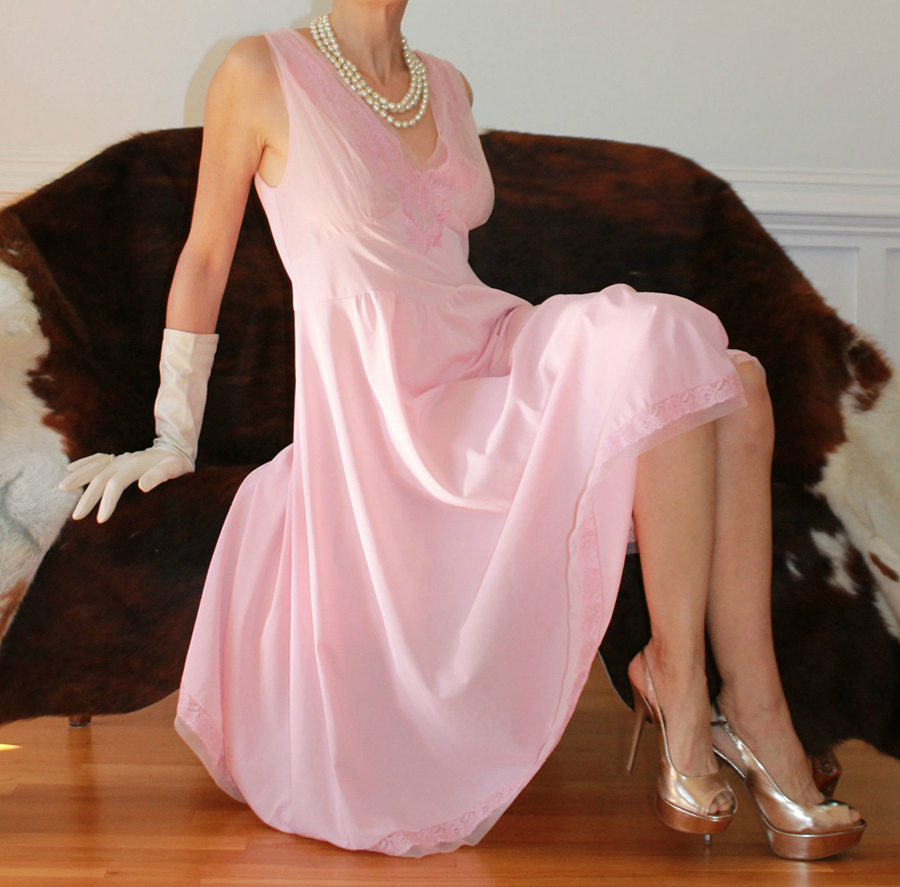 Chiffon lace gowns are a popular choice for those seeking an elegant and unique style. Often made with a chiffon skirt, the gowns have a lace bodice for stunning contrast. Long and short sleeve styles along with scooped lower backs are available depending on the exact dress desired. The gowns come in various colours and with an array of intricate details.