With rechargeable batteries, electronic devices retain power for long periods of time, and owners do not need to constantly buy and replace batteries.
Lithium-ion batteries
power a variety of different everyday electronics, including laptop computers, cameras, and cellular phones. Many have similar characteristic to alkaline batteries and work in the same devices. Experts consider lithium-ion batteries as safer than lead-based batteries because they do not leak. For baby toys, remote controls, and other high use items, rechargeable lithium batteries save money, and shoppers can find them in local electronic stores and on eBay, where they can buy them in bulk to save money.
| | |
| --- | --- |
| 1 | GTL 18650 Li-ion Battery |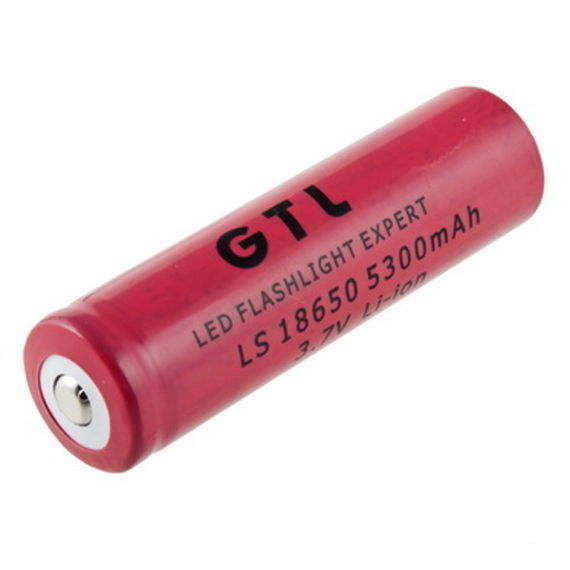 The GTL 18650 Li-ion battery looks similar to a traditional AA battery, but offers different uses. They are made for laptops and flashlights, as well as laser lights, and feature a long life with the ability to charge them as many as 1,400 times in a compatible charger. This 3.7-V battery experiences minimal memory effect and it repeatedly charges with the same durability and quality.
---
| | |
| --- | --- |
| 2 | UltraFire 18650 Li-ion Battery |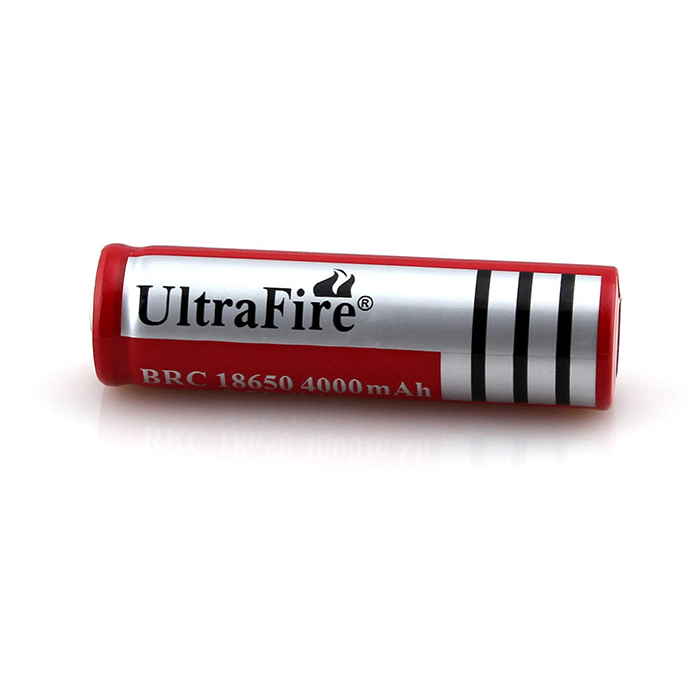 Like the GTL 18650, the UltraFire 18650 works with a host of items like smaller laptops and flashlights. Users can charge the UltraFire up to 500 times before it begins to experience memory loss and not charge to its fullest capacity. This 3.7-volt battery performs at its best for about 12 months.
---
| | |
| --- | --- |
| 3 | TangsFire 18650 Li-ion Battery |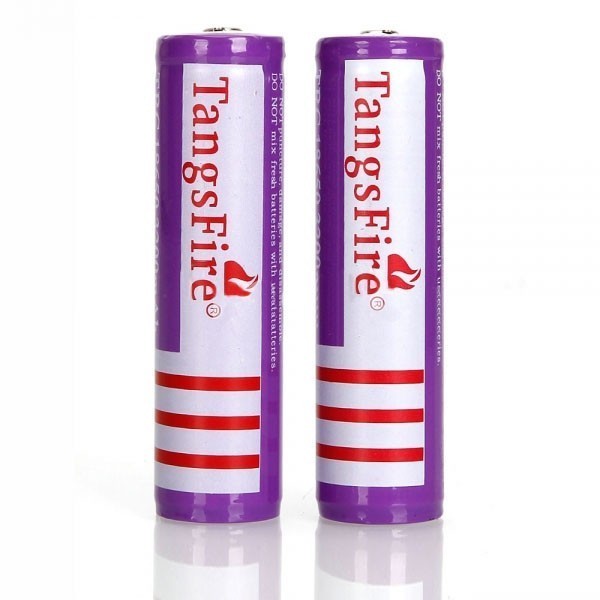 The TangsFire 18650 works for torchlights and laser pointers, with the ability to recharge up to 500 times. This 3.7-V battery also comes with a charging port that holds two batteries at a time with a ready light to indicate when the batteries are charged. Just plug the charger into a wall outlet and let it charge multiple times. Memory loss begins to occur after about one year.
---
| | |
| --- | --- |
| 4 | NiteCore 18650 Li-ion Battery |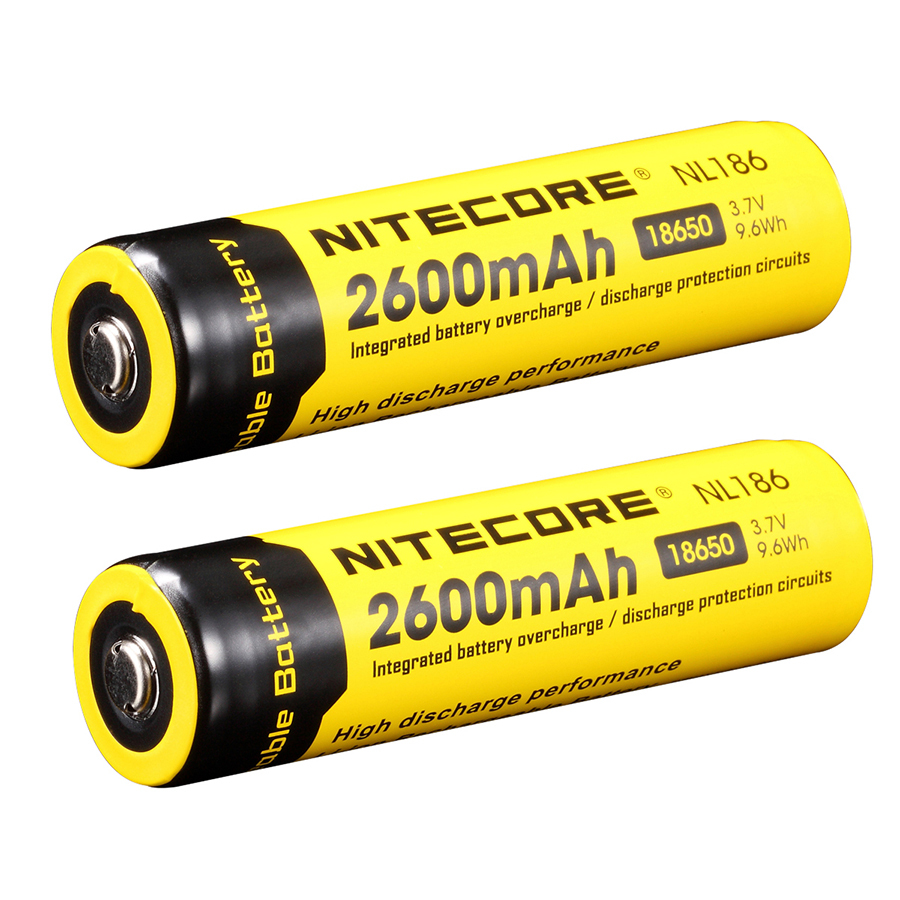 Designed with safety in mind, the NiteCore 18650 rechargeable battery comes with a built in pressure relief valve that works in high temperature situations to protect the battery and the item it powers. It also features protections to ward off high current surges that destroy electronic equipment and recharges up to 500 times.
---
| | |
| --- | --- |
| 5 | TrustFire 18650 Li-ion Battery |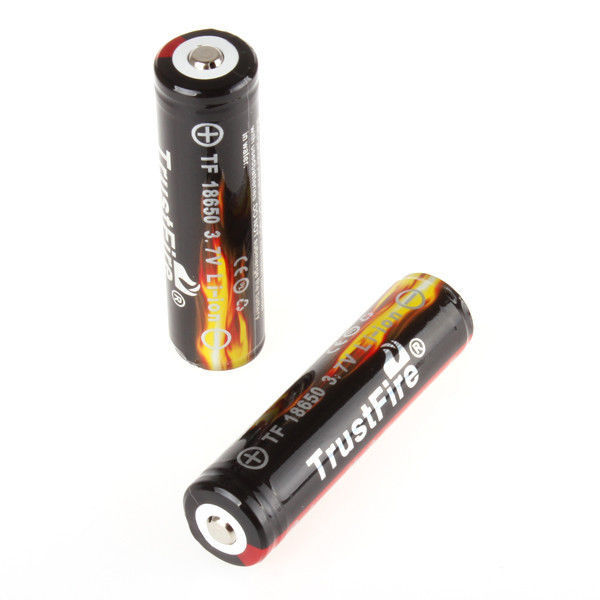 The TrustFire 18650 3.7-V battery fires up electronic devices, but also has a protection circuit board built into its negative pole as a defence against sudden power surges. Made with eco-friendly materials, this blue battery acts as a power source for larger flashlights.
---
| | |
| --- | --- |
| 6 | Tenergy 18650 Li-ion Battery |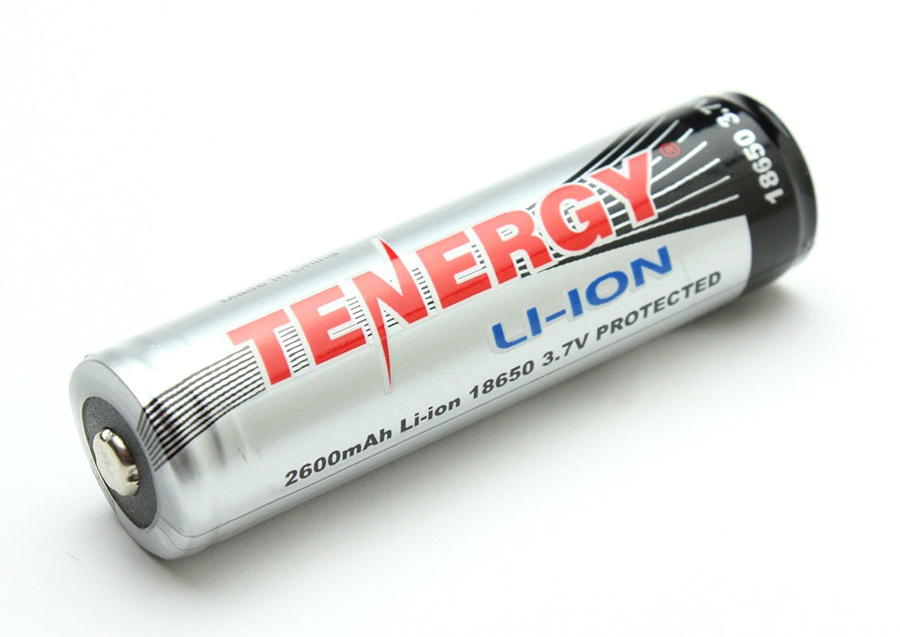 This flat top battery has recharging ability at 100 per cent capacity for about 400 times, and performs at 85 per cent capacity when recharged 500 times. A protection circuit board helps prevent power surges within the Tenergy 18650. This battery also features a nominal voltage of about 3.7 V.
---
| | |
| --- | --- |
| 7 | Fenix 18650 Li-ion Battery |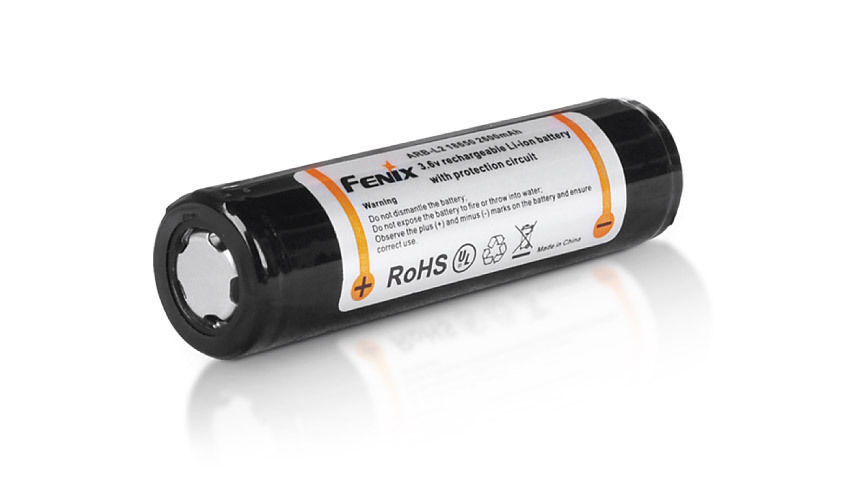 Made with built in overheat protection, this 3.6-V battery offers long life and protection for the devices it powers. The Fenix 18650 includes a protection circuit board as defence against power surges and physical impact. This battery provides power to high-performing flashlights and has no known memory effect, offering maximum power throughout its life.
---
| | |
| --- | --- |
| 8 | Panasonic 18650 Li-ion Battery |
This 3.7-V battery features capacity for smaller laptop computers and higher-powered flashlights. A protective casing keeps the Panasonic 18650 from corroding and internal protections keep it from overheating when charging and powering electronics. The battery comes fully charged in the package and has no known memory effects.
---
| | |
| --- | --- |
| 9 | AW 18650 Li-ion Batteries |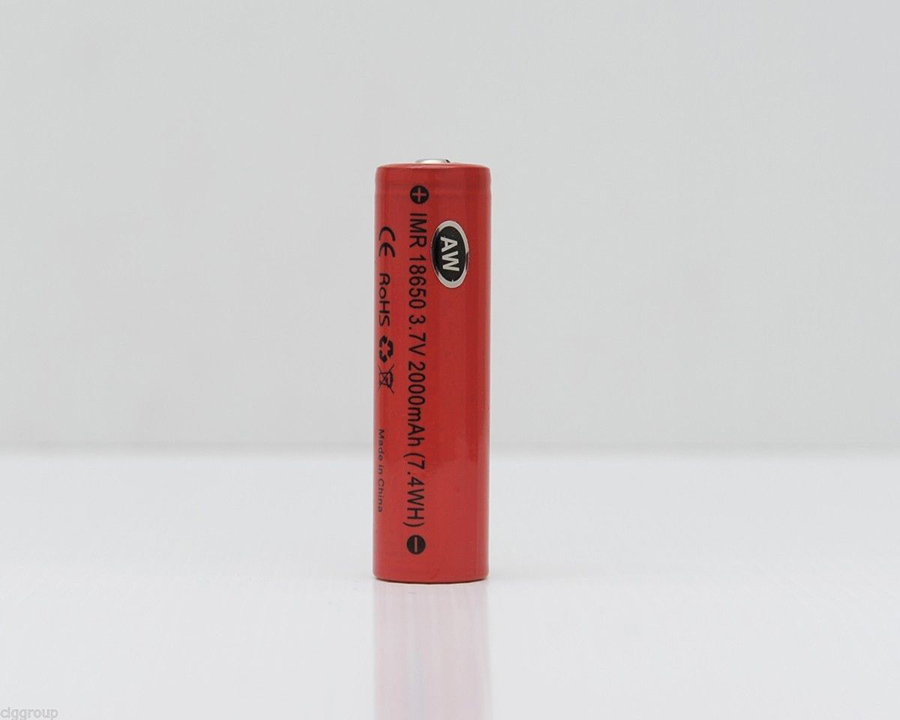 Working on 3.7 V of nominal voltage and 4.2 V when at maximum capacity, the AW 18650 works with most flashlights and is especially suited for larger power lights. This battery comes with a protection circuit board to ward off unwanted power surges, as well as a protective coating to avoid corrosion.