Parents of young children, especially toddlers, often find that dressing their children in one-piece
outfits
is an easy choice. Aside from the ease of dressing the child, keeping track of clothing is generally less bothersome with one-piece outfits. With one-piece outfits, parents do not need to worry about matching tops and bottoms, or finding the right top to go with a particular pair of trousers, so one-piece clothing is a good choice for stocking a child's wardrobe. There are many styles available, from standard plain colours, to whimsical costume-styled outfits. Finding the right one-piece outfit for toddler boys is easy on
eBay
.
| | |
| --- | --- |
| 1 | Sailor Jumpsuit for Toddler Boys |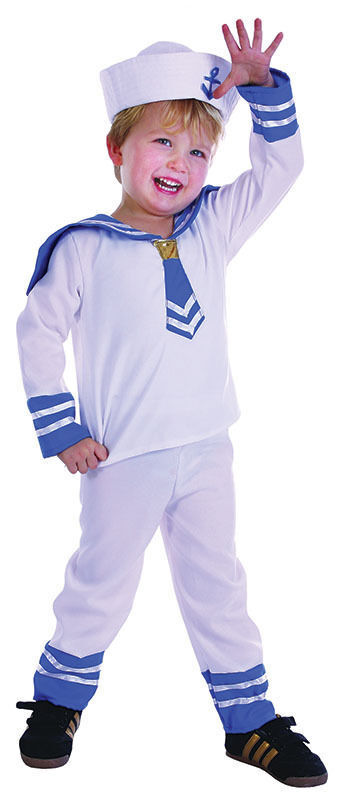 Sailor outfits for toddlers and small children have taken on an iconic role in the clothing industry. The typical navy blue and white one-piece outfits are so popular, in fact, that numerous styles are usually available. Sailor jumpsuits for toddler boys, made by many different well-known designers, sometimes come with a matching cap.
---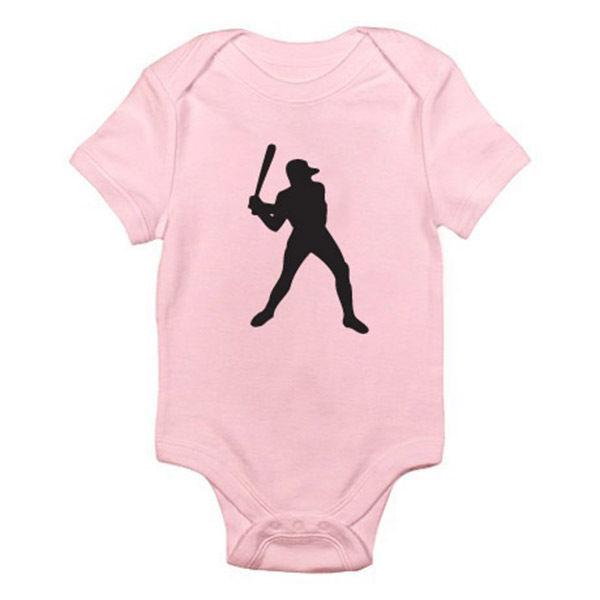 Baseball rompers, a one-piece suit styled after baseball uniforms, are a popular style of clothing for baby and toddler boys, perhaps due in part to the perceived notion that baseball is a boy's sport. One-piece rompers come in a variety of styles and colours, from a plain coloured romper with a picture of a baseball, to a more stylised jumpsuit with baseball-team inspired pinstripes and logos.
---
| | |
| --- | --- |
| 3 | Boy's Spiderman Jumpsuit |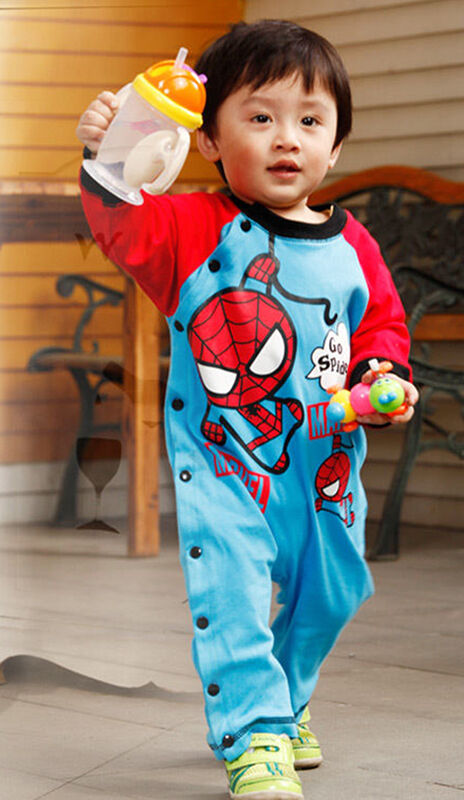 Spiderman, a popular comic book character, has long been a favorite superhero amongst young boys. Because of Spiderman's crime-fighting abilities, including agility and web-slinging, boys often pretend to be him. With one of a number of one-piece Spiderman jumpsuits, toddler boys can dress like Spidey in style.
---
| | |
| --- | --- |
| 4 | Mickey Mouse Romper for Boys |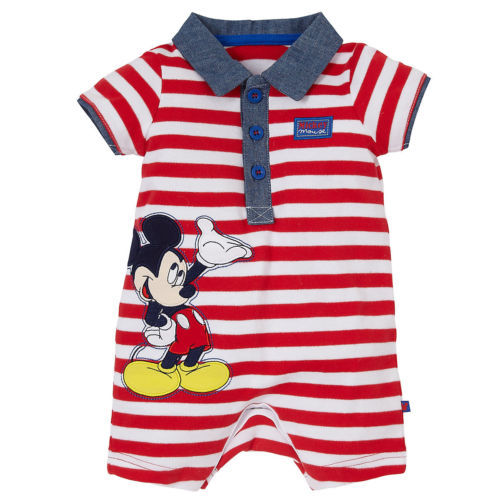 Mickey Mouse comes alive for children in a series of Disney-inspired rompers for toddler boys. These fanciful one-piece outfits feature the beloved cartoon character and his friends and are available in a number of styles, colours, and sizes, from a simple onesie featuring the face of Mickey Mouse to complete one-piece costumes.
---
| | |
| --- | --- |
| 5 | Boy's Superman Jumpsuit |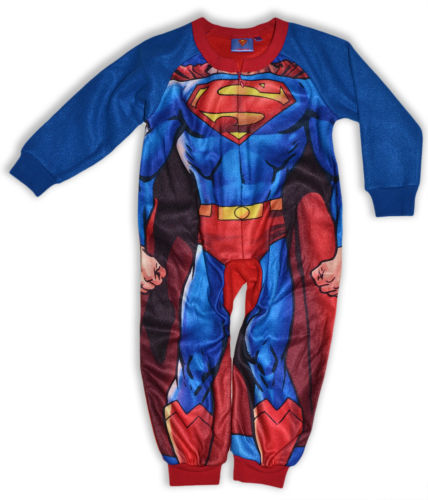 Superman, another popular comic book character, has been an icon of strength and superhero abilities since the 1930s. Boys often love to dress up like him. Parents can find and purchase various different types of Superman jumpsuits for toddler boys, including the classic one-piece style red and blue outfit with matching cape that mimics the superhero's costume.
---
| | |
| --- | --- |
| 6 | Tuxedo Print Romper for Toddler Boys |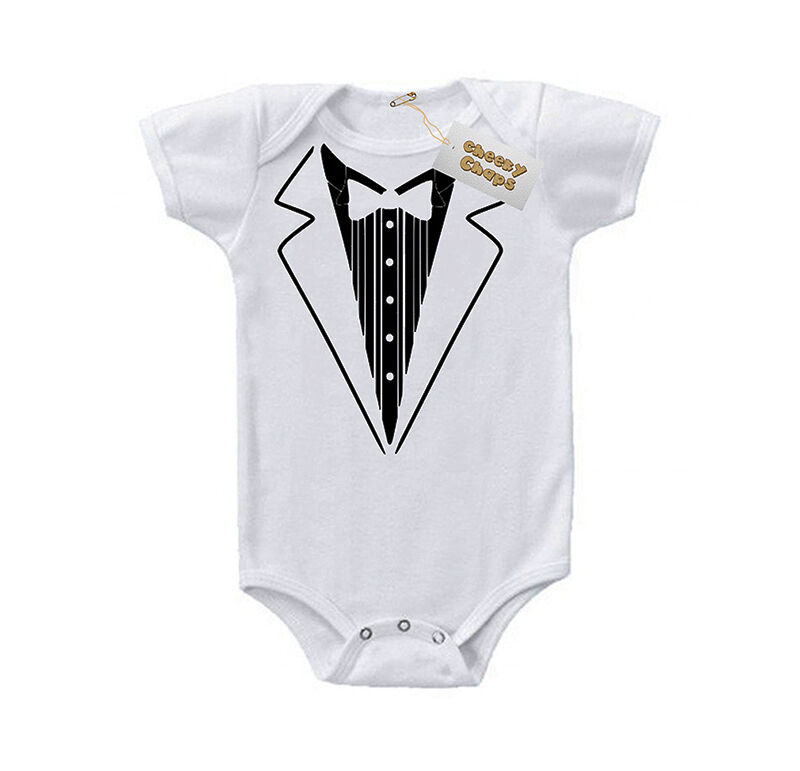 Tuxedo print rompers for toddler boys provide a classy look for every day use as well as special occasions. Intended to look similar to traditional tuxedo suits, these one-piece rompers typically feature a black and white design with printed tuxedo jacket and bow tie. A variety of rompers exist with slightly different designs and colours, offering parents plenty of choices.
---
| | |
| --- | --- |
| 7 | Boy's College Tie Romper |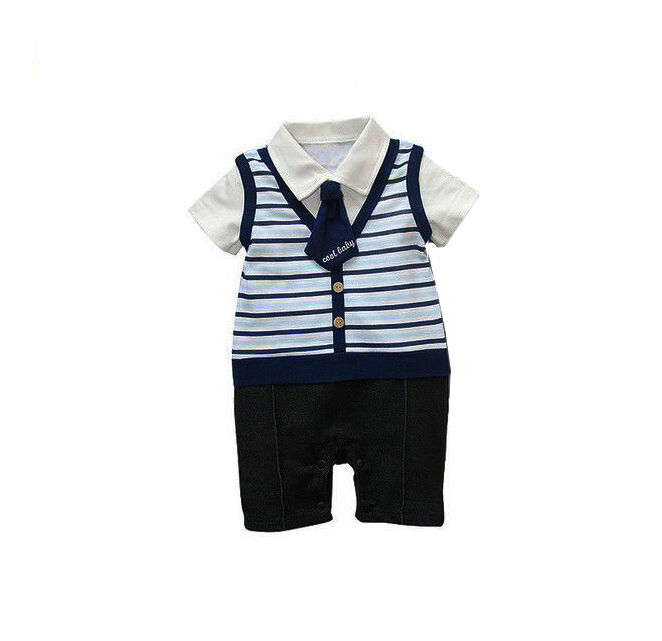 Another way to add style and class to a toddler boy's wardrobe is with a one-piece college tie romper. A college tie romper is similar to a tuxedo print romper, except the college tie rompers offers a more casual appearance, often including a vest, or sweater, and a tie printed onto the one-piece jumpsuit. They are available in a range of colours to suit any little boy's personality.
---
| | |
| --- | --- |
| 8 | Boy's Basketball Romper |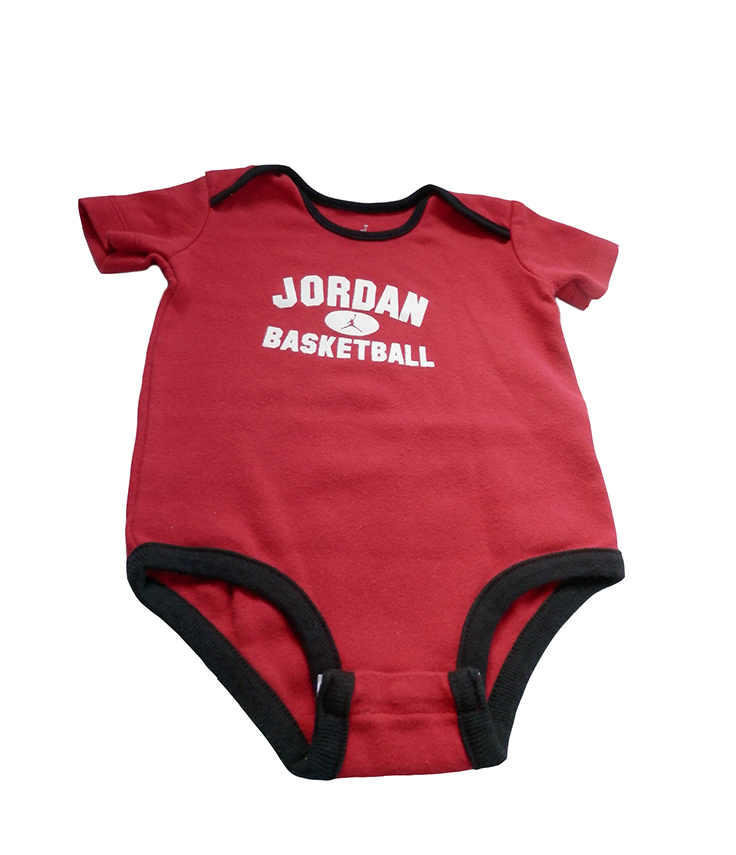 Basketball jerseys and team clothing is popular amongst adults, who often want to dress their children in the same fashion. Parents can easily accomplish this with a basketball romper for toddler boys. These one-piece suits often feature the colours and symbols of professional basketball teams and players and give children and parents alike the opportunity to show off their team spirit.
---
| | |
| --- | --- |
| 9 | Monkey Jumpsuit for Boys |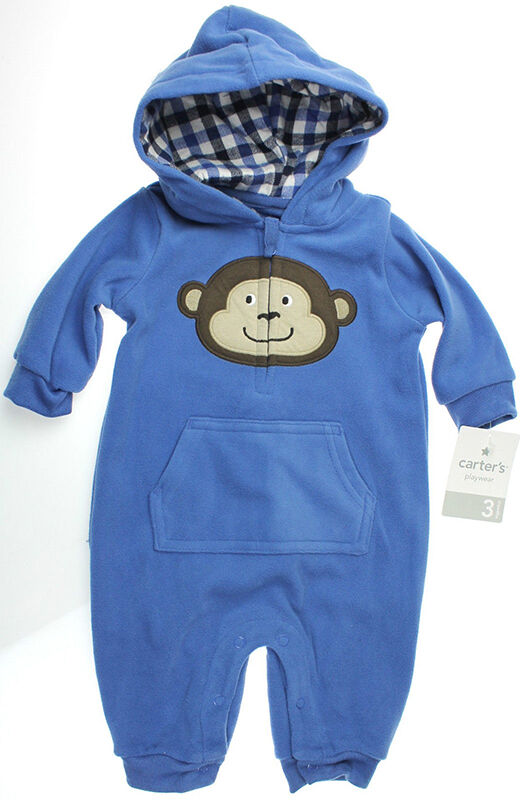 Monkey jumpsuits are among the most traditional clothing styles for young children and toddlers. These single-piece outfits come in multiple colours with a monkey print design, as a monkey-themed costume complete with hood and tail, and everything in between. This style of jumpsuit is not only cute, but it also gives children an opportunity to playact and use their imagination.
---
How to Buy One-Piece Outfits for Toddler Boys on eBay
Consumers wishing to buy
one-piece outfits
for their toddler boys can find a large selection to choose from on eBay. The items available on eBay often come in a variety of styles and sizes, so it is important to know the specific sizes the toddler needs, by measuring the child or looking at the size of the child's current clothing, and purchasing accordingly. Consumers looking for a top one-piece outfit for their toddler boys have many options to choose from, including sports and character themes. The should keep the toddler's interests in mind when buying to ensure everyone enjoys the outfit.