Having a baby is an exciting time. For expectant parents, preserving baby's special moments is especially important. As soon as a woman becomes pregnant, opportunities to document baby's progress become apparent. From physical changes in Mum to decorating a nursery, documenting how a baby transforms all aspects of life is a momentous task. Fortunately, new products are emerging, helping parents capture these precious memories. Rather than simply taking photographs, parents can take time to discover the vast array of baby memorabilia available.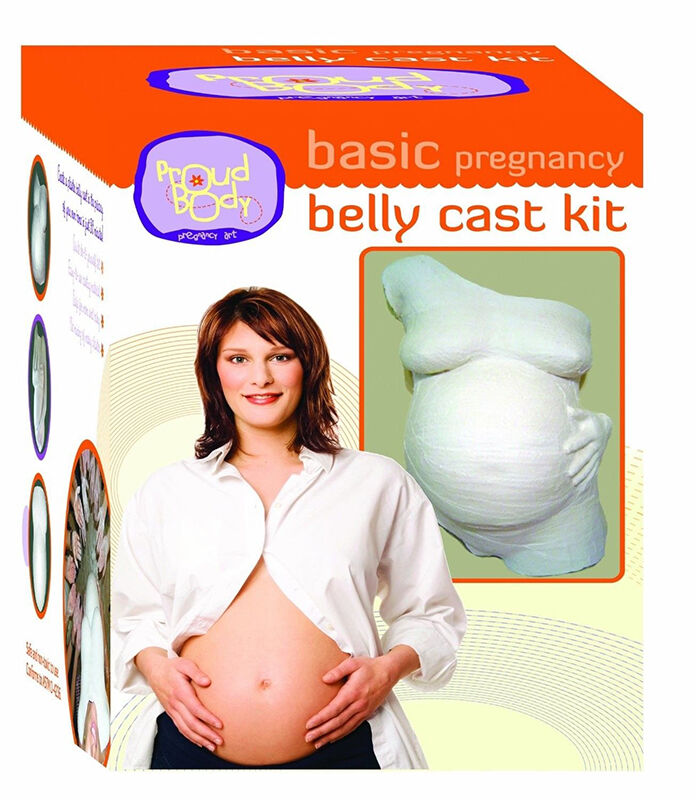 A belly cast is a truly unique way to remember a mother's beauty during pregnancy. Proudbody offers a range of body cast kits,, complete with all materials required to make the body cast. Deluxe kits are available for those who want to decorate their body casts, and two-pack kits are a popular choice for mums interested in progressive casts over the course of their pregnancy.
---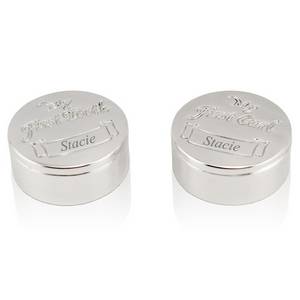 The Baby Essential Keepsake range comes in pink and blue. The content of the kits vary, but they generally include a piggy bank or hospital bracelet holder, first tooth holder, and a first curl holder. Designed to be simple yet stylish, the Baby Essentials keepsake range provides quality storage for some of baby's most important firsts.
---
| | |
| --- | --- |
| 3 | Silly Monkey Keepsake Record Book |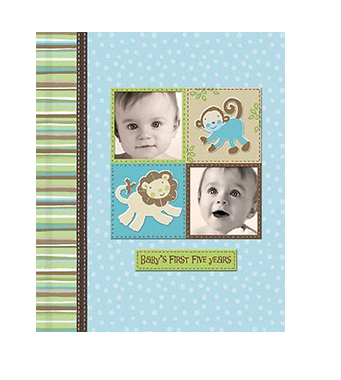 Parents can capture the first five years of life with baby easily using the Silly Monkey Keepsake Record Book. The 64-page book has places to add photos, keep letters, store DVDs, and add personal reflections about how baby is growing up. The Silly Monkey Keepsake Record Book comes in both boy and girl versions.
---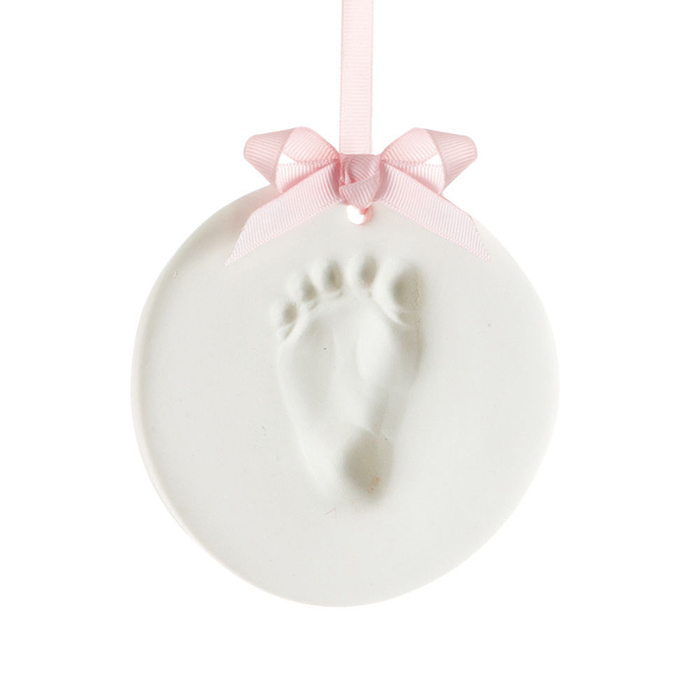 Handprint and footprint moulds are an excellent way to capture baby's growth in three-dimensional form. Casting kits come complete with all necessary materials, and most kits have enough clay for two casts. Simple techniques mean the casting process takes just a few minutes, and the baby cast is ready for display in one or two days.
---
| | |
| --- | --- |
| 5 | Malden Baby's First Year Picture Frame |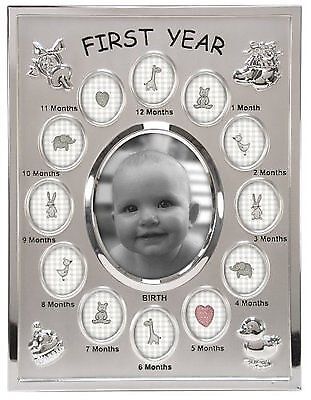 Keeping a visual record of baby's first year is easy with the Malden collage baby frame. With 13 opening frames, there is space for a small photo each month, and one larger 10.16-cm by 15.24-cm (4-inch by 6-inch) centre photo. The plated silver frame is hard wearing and makes a perfect baby shower gift.
---
| | |
| --- | --- |
| 6 | Birth Certificate Holder by Stephan Baby |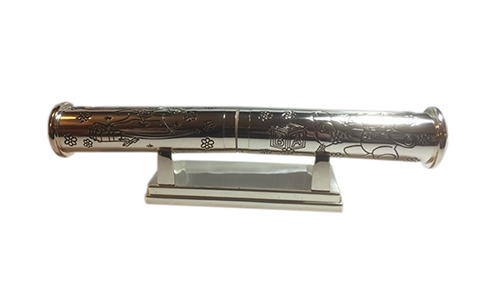 Not only are birth certificates important identity items, they are the first official recognition of baby in modern society. Safekeeping of the document is important, but it does not have to be boring. A birth certificate holder by Stephan Baby serves as an elegant way to keep the document from harm, as well as add elegance to baby's nursery.
---
| | |
| --- | --- |
| 7 | Precious Moments Birth Certificate Pillow |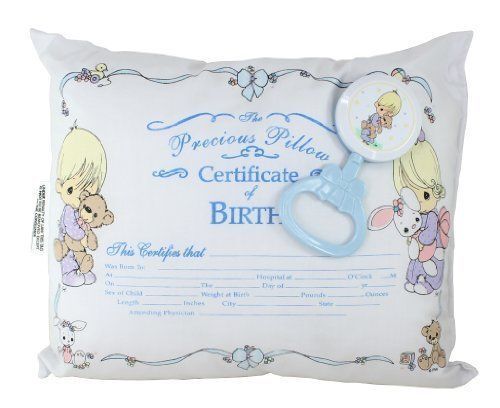 A Precious Moments birth certificate pillow is a popular baby shower gift. It comes printed with nontoxic inks and has room to enter all baby details, including birth location, the time of birth, baby length, and baby weight, as well as eye and hair colour. Made from 100 per cent cotton, parents can choose to use the pillow as a showpiece, or as a regular pillow, and machine wash as desired.
---
| | |
| --- | --- |
| 8 | Baby's First Year Calendar by C.R. Gibson |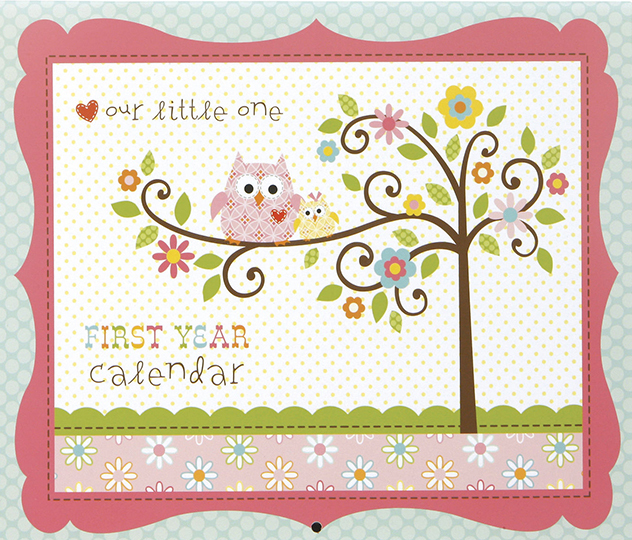 The C.R. Gibson first year baby calendar ccomes in a variety of styles and colours and is suitable for all babies. Stickers provided mark significant dates in a baby's first year. Calendar pages are generic, enabling parents to customise entries on the page. Printed on acid-free paper, the calendars hang on the wall and measure 27.94 cm by 45.72 cm (11 inches by 18 inches).
---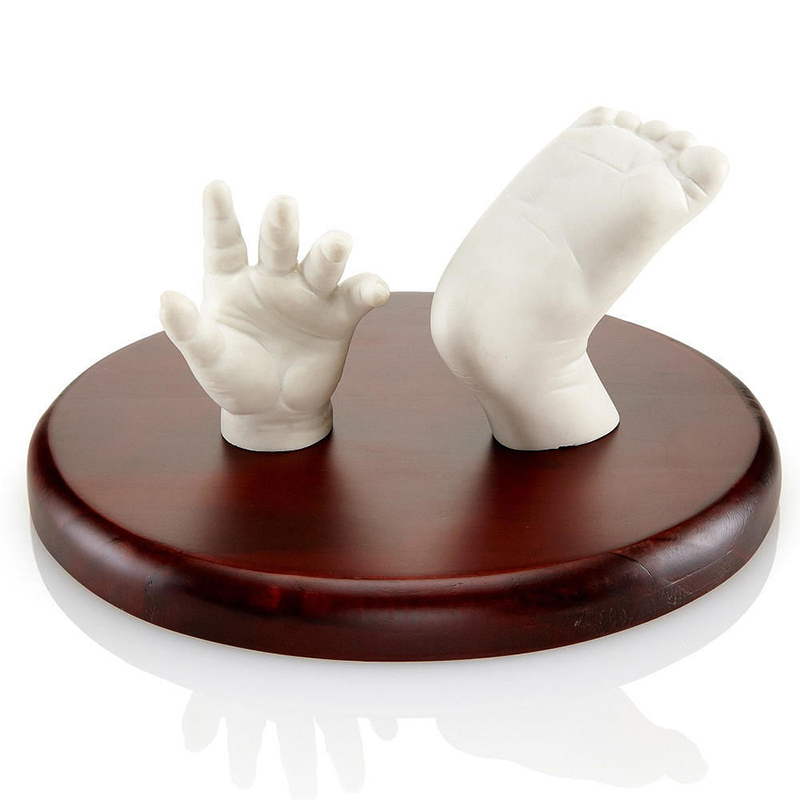 Pearhead offers a classy selection of baby print kits suitable for baby's hand and foot prints. Using non-toxic putty, a long-lasting mould of baby's' hand or foot makes an excellent keepsake or gift for grandparents. All kits come with complete instructions and materials.
---
How to Buy Baby Preservation Items on eBay
Many expectant parents want to capture every aspect of their pregnancy and baby's arrival. eBay provides an excellent range of products at competitive prices. By using the eBay search engine to find baby items, parents eliminate travel costs as well as time spent wandering store to store. The convenience of at-home shopping is particularly important to expectant mothers who may find travel uncomfortable later in pregnancy. From belly casting kits to elegant photo frames, items found on eBay are easily purchased and quickly couriered to your door.