When the cold weather hits, keeping one's extremities warm is essential for comfort. Warm wool socks with fur-lined boots keep feet warm, while thermal insulated gloves do the same for the hands.
Thermal gloves
serve a functional purpose, but have fashionable features as well, so fingers never get too cold and look good at the same time. Many women choose to wear attractive thermal gloves on snow days for shovelling or when at a fun snow sport area. Shoppers can research the top thermal gloves to help them find just the right ones to purchase either locally or on eBay.
| | |
| --- | --- |
| 1 | The North Face Women's Denali Thermal Glove |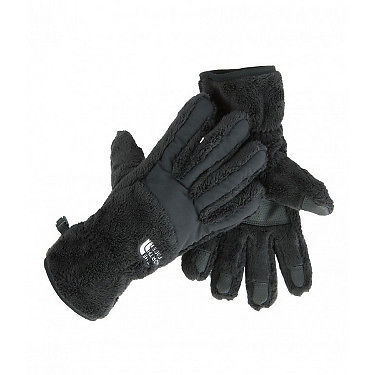 Featuring an array of bright and feminine colour choices, the Denali thermal glove from North Face comes with a fuzzy exterior and warm interior. Made with a combination of fleece, thermal material, polyester, and nylon, this fun and furry glove features easy grippers on the fingers and an elastic wrist to seal out cold temperatures.
---
| | |
| --- | --- |
| 2 | FLOSO Ladies/Women's Winter Fingerless Gloves |
Thermal material on the inside of these FLOSO gloves negate the fact that they are fingerless. The entire hand stays warm with thick cuffs over the wrist that keeps the cold out. Made from a combination of acrylic, polyester, and elastic, these fashionable gloves come in a variety of shades, including grey, blue, beige, black, and red.
---
| | |
| --- | --- |
| 3 | Columbia Women's Thermarator Gloves |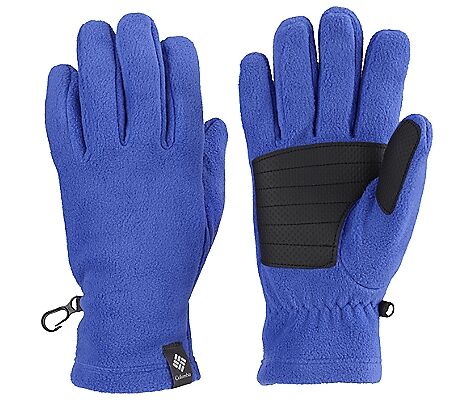 Perfect for snowboarding, skiing, and skating, Columbia Women's Thermarator gloves feature 100 per cent polyester. A security clip attaches them to a ski jacket or vest. Their Omni-Heat thermal reflective material help keeps hands warm even in the coldest of circumstances, while the wide array of colour choices make these gloves a fashion favourite.
---
| | |
| --- | --- |
| 4 | Pow Gloves Stealth GTX Glove |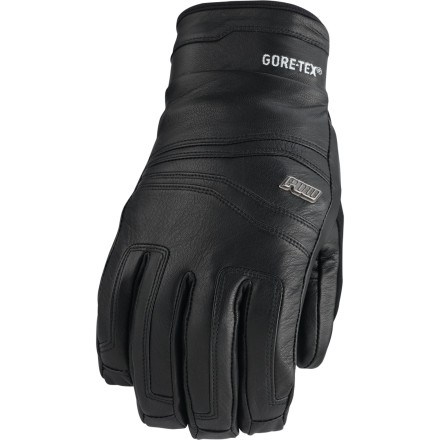 Stealth GTX gloves by POW feature a durable waterproof GORE-TEX material that lines the interior of this glove so that it performs well in wet snow conditions. A fur-lined inner cuff helps seal cold out, while waterproof goatskin leather offers a sleek and fashionable look. The Stealth glove comes in shades of white, brown, grey, and black.
---
| | |
| --- | --- |
| 5 | Nike Lady Thermal Tech Running Gloves |
Ideal for cold morning runs, Nike's Thermal Tech running gloves offer a sleek, black look that keeps hands warm with a soft fleece material inside and out. These gloves come with touchscreen-compatible fingers for using smartphones. They also feature a hidden pocket near the wrist to keep keys and other small items safe.
---
| | |
| --- | --- |
| 6 | Burton Favourite Leather Gloves |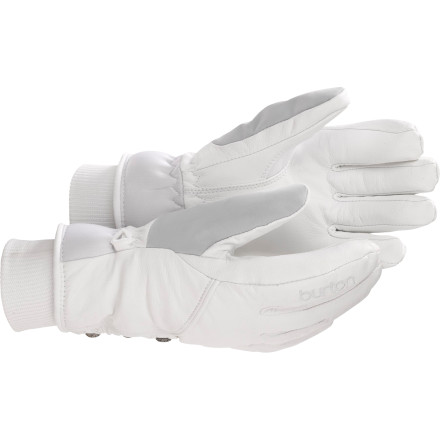 Warm and thick, the Burton Favourite leather gloves come made for snowboarding. Thermacore insulation help keep hands warm, while a microfibre lining adds breathability. A waterproof inner layer helps hands stay dry, and a flexible leather shell lets them move with ease while on the snowboarding slopes. These extra thick gloves come in shades of white, black, and mixes of red, black, and blue.
---
| | |
| --- | --- |
| 7 | Pearl Izumi Women's Thermal Lite Gloves |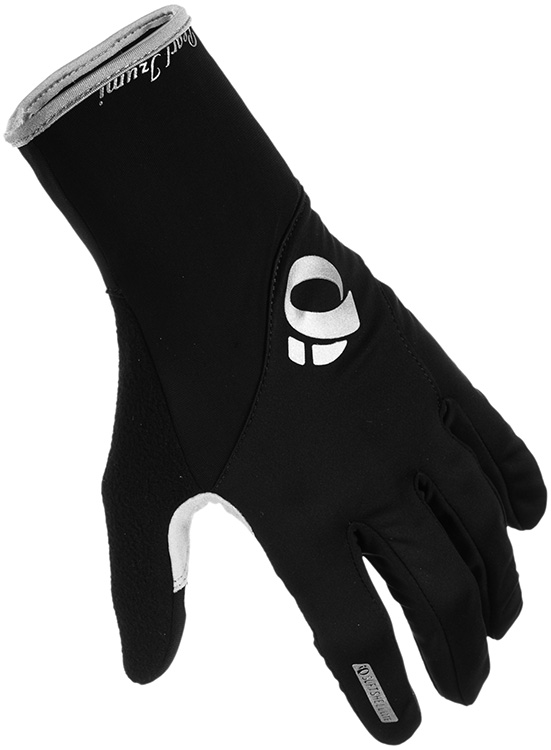 The Pearl Izumi Thermal Lite gloves can act as a layering tool or stand alone. Made from 99 per cent polyester and 1 per cent polyamide, these gloves come in a dark black shade with silicone tipped fingers for easy gripping. A thermal lite fabric inside helps keep hands warm despite how thin these gloves appear.
---
| | |
| --- | --- |
| 8 | Mountain Hardwear Monkey Mitten |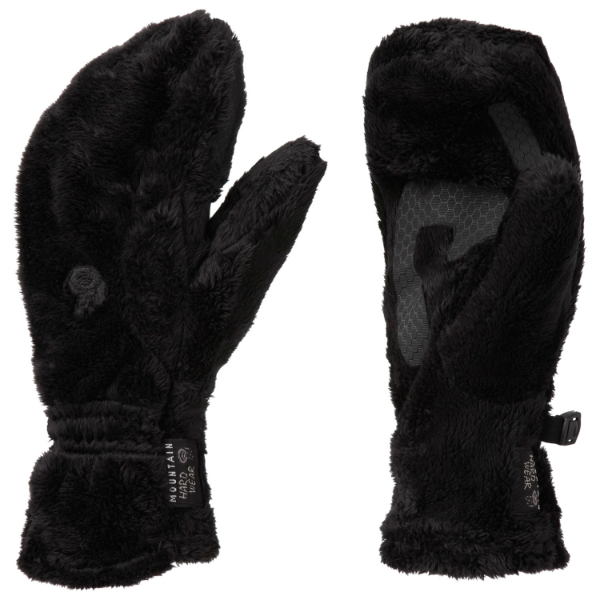 The Mountain Hardwear Monkey Mitten comes with a fuzzy fleece exterior and soft fleece interior. The company designed these mittens for women with small hands, and they resemble monkey hands, as per their name. The soft cut of these mittens allows for extra dexterity while finger patches allow for easy gripping.
---
| | |
| --- | --- |
| 9 | Mizuno Breath Thermo Run Gloves |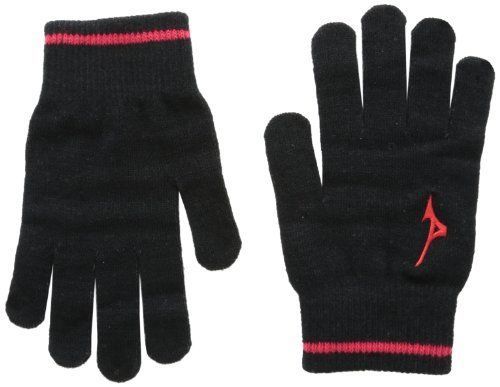 A glove made for cold morning runs, the Mizuno Breath Thermo Run gloves use Breath Thermo technology to keep hands warm, as well as regulate body temperature. These black gloves have a thin and light look. Breath Thermo reduces body heat loss and absorb moisture, making them an ideal glove for exercising and for snow activities. These gloves also feature antibacterial deodorising capabilities.
---
How to Buy Top Thermal Gloves on eBay
When shopping for thermal gloves on eBay, just use the handy Search bar found on any eBay page. Type the brand and colour you are looking for into the Search bar and watch the results populate. Look to trusted sellers with high feedback ratings to buy with confidence and browse eBay Deals to find sale prices that might be gone tomorrow. When your gloves arrive, make sure they fit perfectly and tuck them into your coat pocket so they do not become lost. Wear them for cold weather adventures every day of the week to keep your hands warm and toasty all winter long.