Eyeglasses are vital for those who do not have 20/20 vision and are unable to wear contact lenses. To make a set of spectacles more unique, consumers can choose to add a variety of popular vintage eyeglass accessories, turning a practical, functional item into a personalised fashion statement. Vintage and vintage-style accessories are hugely popular with men and women of any age. Vintage eyeglass charms transform a standard pair of spectacles into a glorious focal point and express the personality of the wearer. For practicality and style, choose a vintage eyeglass chain or necklace. Consumers can also purchase replacement parts, cleaning cloths, cases, and repair kits for their vintage glasses.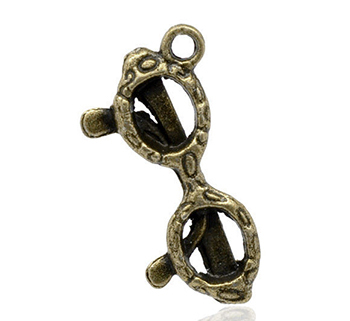 Vintage eyeglass charms can take a generic set of eyeglasses and turn them into something unique. Vintage items from the Victorian era include patriotic shields that commemorate the royals or England's three lions. Other items synonymous with years gone by include elephants, lions, and tigers, which represent Britain's colonial exploration. It is also possible to purchase charms for children that feature popular storybook characters. For example, one of the seven dwarfs.
---
| | |
| --- | --- |
| 2 | Vintage Eyeglass Necklace |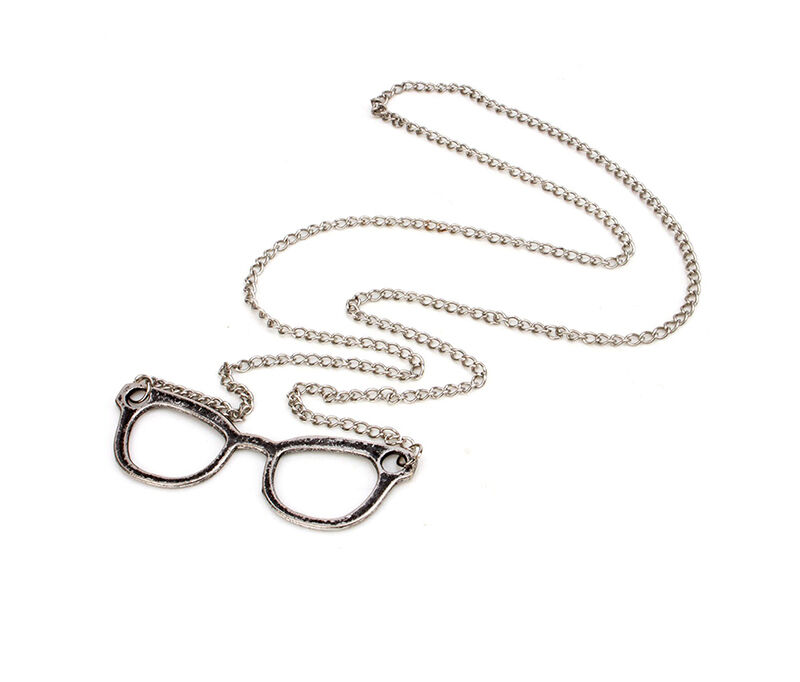 Vintage eyeglass necklaces come in a variety of designs and sizes, reflecting style changes across multiple eras. Pearls are reminiscent of the 1980s, an era that saw pearls become incredibly popular. Older versions may include coloured glass, such as amber or sapphire. Eyeglass wearers who want a heavy-duty necklace can try traditional chain link designs, which found popularity in the 1960s. Not only does a great eyeglass necklace work well as a practical accessory, the right one is beautiful too.
---
| | |
| --- | --- |
| 3 | Vintage Beaded Eyeglass Chain |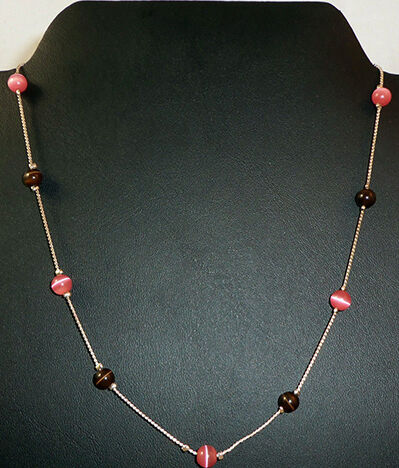 Exceedingly popular in the 80s, a vintage beaded eyeglass chain is a great way to brighten up any pair of eyeglasses. Beads with Aztec designs have a South American feel to them, while vibrant colours feel slightly African. Beaded eyeglass chains come in simple and extravagant varieties. On the simple end of the spectrum are plain block colours. Extravagant designs employ the use of beads of multiple shapes and patterns. Either way, these chains are great for keeping glasses firmly around the neck.
---
| | |
| --- | --- |
| 4 | Vintage Eyeglass Cleaning Cloth |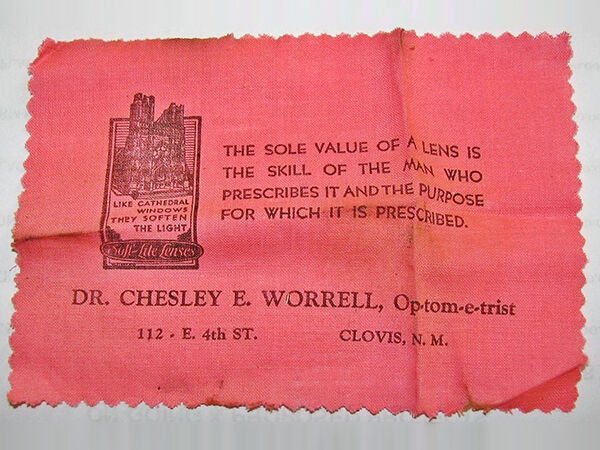 Vintage eyeglasses require gentle care and attention. Using a microfibre cloth to clean them gently lifts the dust from the glasses and frame. As a result, users do not have to worry about applying unnecessary pressure to their delicate items. For eyeglass wearer convenience, microfibre cloths now come in pocket size packs. This means it is possible to keep a spare packet for use on the go.
---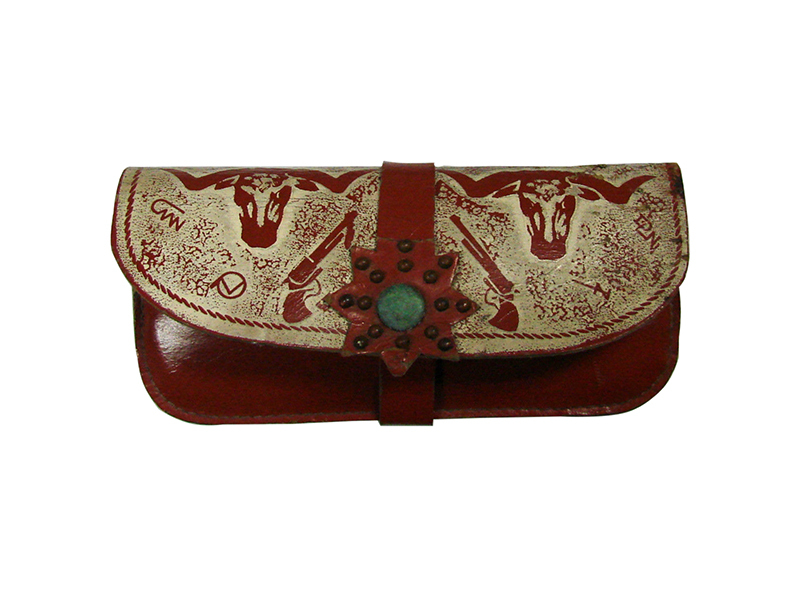 Eyeglasses cases from years gone by can add a truly vintage feel to any pair of glasses. Those who prefer branded items can seek out vintage Rayban cases, which usually incorporate leather and the company's infamous logo into the design. Novel animal skins are also on offer, including alligator. For those who want a glamorous eyeglasses case, turning to items from the 1950s is essential. Such items feature intricate patterns, and sometimes beading. Items from the regency era often feature leather and ornamental clasps, giving an extra touch of antique glamour.
---
| | |
| --- | --- |
| 6 | Vintage Eyeglass Repair Kit |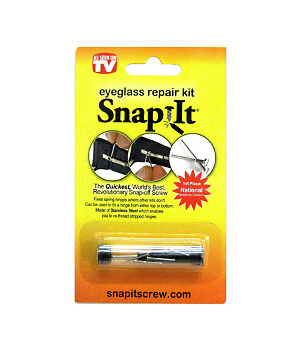 Like any pair of glasses, vintage ones experience loose screws. A vintage eyeglass repair kit may contain small screwdrivers, which fit the size of screw heads vintage glasses use. Sets that are more intricate may also contain a variety of screw head sizes. Carrying these sets around ensures vintage eyeglass users do not find themselves battling loose screws on the go.
---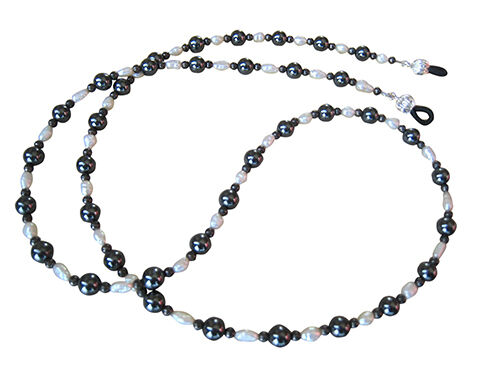 Vintage eyeglass cords are durable items, which allow users to hang their glasses around their neck. Some cords are hand woven, giving them a rustic look. Cords that are more traditional are leather, which is one of the most durable materials available. In some instances, users can find plastic cords, which tend to provide a funkier look.
---
| | |
| --- | --- |
| 8 | Vintage Eyeglass Nose Pad |

Vintage eyeglass nose pads allow glasses to rest steadily at various points across the user's nose. A good pad prevents the glasses from slipping, allowing the wearer to keep them on comfortably. Buying a new nose pad for vintage glasses is a great way to refresh frames that need some TLC. Clip on styles from the 1960s to 1990s are particularly handy, as users can replace them in an instant.
---
| | |
| --- | --- |
| 9 | Vintage Clip-on Sunglasses |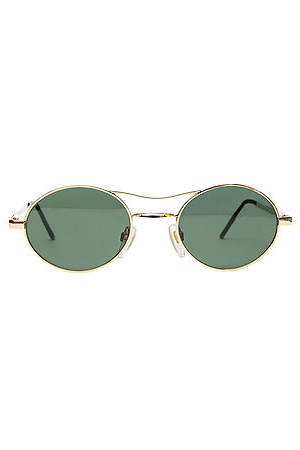 Vintage clip-on sunglasses allow wearers to change their standard pairs into items suitable for wearing during hot weather. Clipping the frames neatly onto standard glasses is a simple way to protect eyes from the sun. Vintage items usually feature brown hues, reminiscent of 1990s sunglasses. Some may even take a 1970s approach, with shades of different colours.
---
How to Buy Vintage Accessories for Eyeglasses on eBay
Shop with reputable eBay sellers to find fabulous vintage accessories for eyeglasses with ease. Use the search bars on every page to find a whole host of listings to browse through and narrow your search using specific information or the search filters for price, location, and condition. Check seller feedback to make sure you purchase from a reputable seller before completing your purchase. Turn your eyeglasses into a form of self expression and a fashion item with a range of attractive vintage accessories, ranging from charms to chains. Protect and care for your eyeglasses with cloths, cases, and repair kits.