When it comes to consumer electronics technology, including home audio systems, common sense dictates that newer technology is better. For audio receivers, however, that may not be the case. Indeed, experts at CNET suggest that a
vintage receiver
can perform better than many of the brand new receivers that are on the market. This is largely because companies today focus more on features like Bluetooth compatibility and iPod docking. Before purchasing a vintage receiver, it is still a good idea to find the perfect top vintage receiver, either from a used electronics retailer or online from eBay.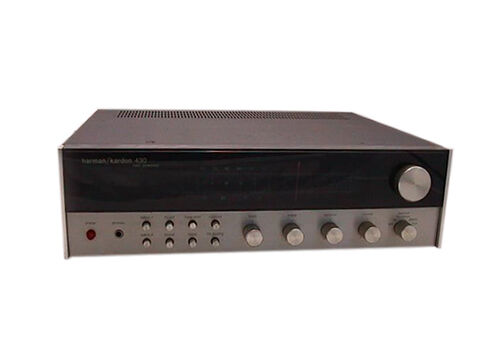 The Harman Kardon 430 Twin receiver first came to market in 1975 and remains a popular receiver for vintage audio aficionados. The word "twin" in the name of the device refers to its internal technology that has a separate power supply for each of the two audio channels. This receiver features 25 watts RMS per audio channel, which is not the most powerful but can provide sound that is more than satisfying for a small room.
---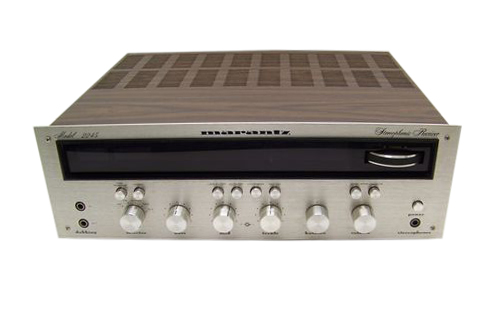 The Marantz 2245 receiver was also available new in the 1970s. This receiver has enough power for high-quality audio and quiet and medium volumes at 45 watts RMS per audio channel. This Marantz receiver also features gyro tuning knobs, making it easier to accomplish fine tuning adjustments for the different audio ranges.
---

The Pioneer SX-780 receivers that are available today were new in the late 1970s. This receiver features 45 watts RMS per audio channel and a silver faceplate that is quite aesthetically pleasing when it is clean. It is for this reason that many receivers from this particular time period are from the so-called "silver era".
---
| | |
| --- | --- |
| 4 | Fisher 500C FM Stereo Receiver |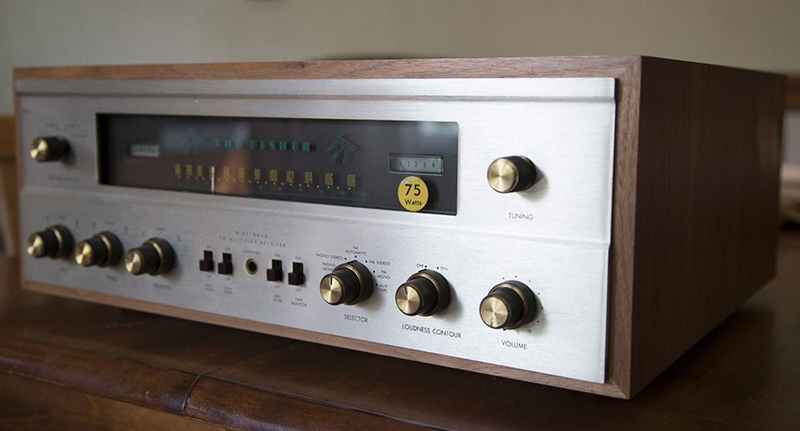 New Fisher 500C FM Stereo Receivers were available from retailers in the 1960s. This receiver uses 7,591 vacuum tubes in a push-pull configuration, making its technology more efficient than those with single-ended outputs. This Fisher receiver only has the functionality to receive FM radio signals, so consumers should keep this in mind when choosing among vintage receivers.
---
| | |
| --- | --- |
| 5 | Pioneer SX 1980 AM and FM Stereo Receiver |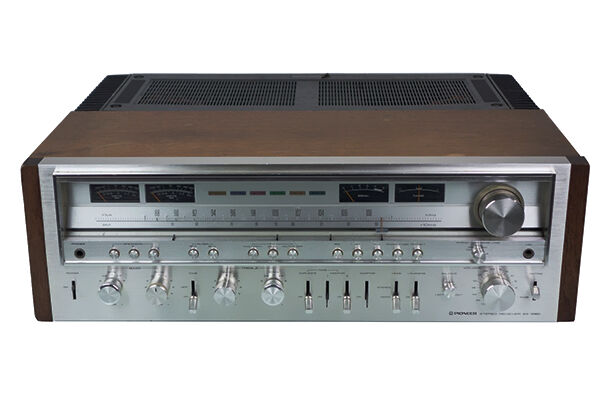 The Pioneer SX 1980 AM and FM Stereo Receiver was quite notable at the time it came to market since it was the most costly receiver. Not only has it retained its high-quality sound output, it has a number of features that were otherwise unavailable in 1978, including bass and treble controls, a tap duplicate switch, microphone inputs, and auxiliary inputs. The Pioneer SX 1980 rates at 270 watts per channel, and its huge power output results in massive sounds, particularly in the bass range.
---
| | |
| --- | --- |
| 6 | Kenwood KR-A5040 AM and FM Stereo Receiver |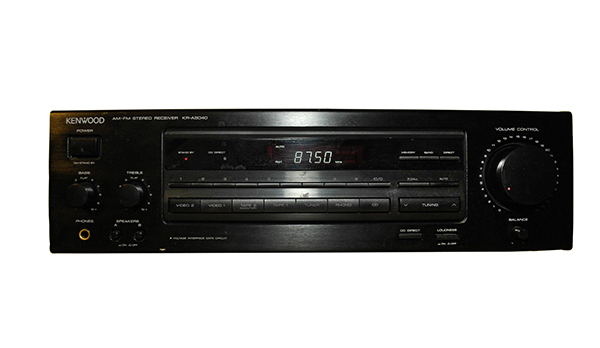 This particular receiver is not as old as some other vintage options. The Kenwood Corporation first manufactured the KR-A5040 in 1992. Because it is a bit newer, it does have some features that are unavailable on older receivers, such as a headphone jack, two cassette tape decks, and a remote control.
---
| | |
| --- | --- |
| 7 | Sansui 5000X Stereo Receiver |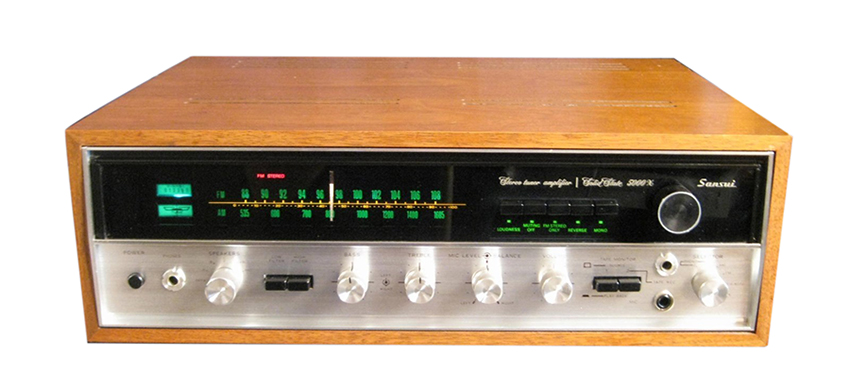 Introduced in 1971, the Sansui 5000x stereo receiver is part of the Sansui 5000 line, which includes this receiver as well as the 5000 and the 5000A. The Sansui 5000x can withstand 55 watts per channel and includes dual tuning capacitors. Some versions of this receiver have a faulty driver board, so shoppers should check for the board model before purchasing in order to determine whether it needs replacement.
---
| | |
| --- | --- |
| 8 | Marantz 2230 Stereo Receiver |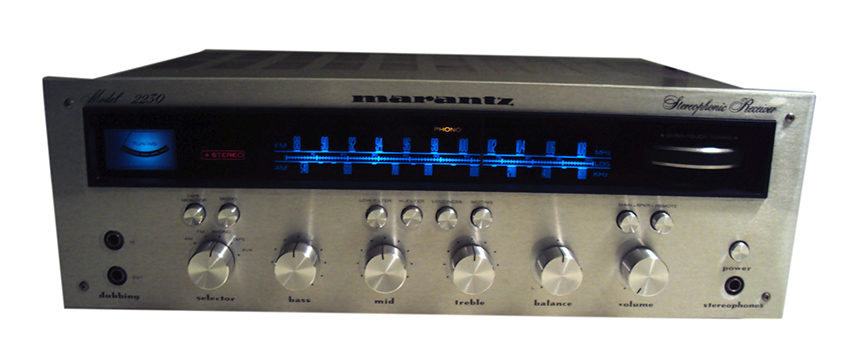 The Marantz 2230 stereo receiver is among the most respected of the vintage stereo receivers. Originally from the mid-1970s, this Marantz receiver has stood the test of time. It handles 30 watts per channel and the sound it produces is warm as well as powerful. Like many other high-end vintage receivers, it features gyro tuning and a brushed metal faceplate.
---
British manufacturer Rotel introduced the Rotel RX-1603 receiver in 1976. Some collectors call this model a "monster receiver", not only because it is quite large and heavy but also because it operates at 180 watts per channel, which is huge compared to other receivers from the same era.
---
How to Buy Vintage Receivers on eBay
When shopping for a vintage receiver, eBay can be a great resource. With sellers from all over the world, it is quite possible that the exact vintage receiver you are looking for is available. You can either search using specific keywords, like " vintage Pioneer receiver", or browse through all of the stereo equipment available.The technology used to make receivers decades ago has proven itself reliable and even superior to many newer options. With a bit of research, it is possible to find great deals on electronics, such as receivers, and improve your home audio system affordably.