Purchasing and wearing a
vintage scarf
is an easy way to bring a classic, pulled together look to an outfit. While there are many new scarves that take advantage of vintage designs and styling, genuine designer vintage scarves are more difficult to come by and can be quite pricey. However, these beautiful and vibrant scarves can also be well worth the cost for their luxurious and elegant look and feel. With the right background knowledge about vintage scarves, including their origins and the different designers that are in demand, the shopping process can be much easier and the results more rewarding.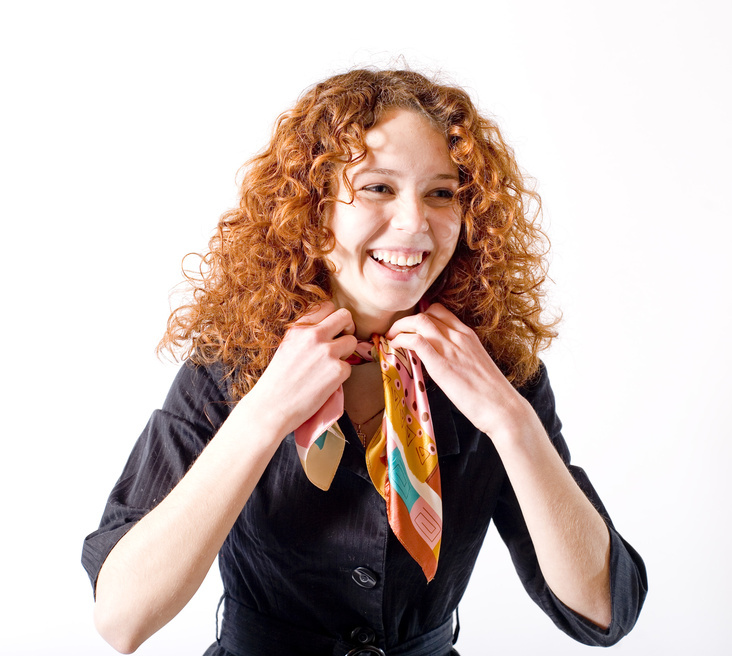 A genuine Hermes scarf is a coveted piece around the world. The first Hermes silk scarf went on sale in 1937. Since that time, the fashion house has sought out artists from around the world to create unique designs for their scarves each year. One of most popular designs is the Brides de Gala, printed nearly 100,000 times since its introduction.
---
Best known for its bright, geometric prints is the Pucci fashion house. Emilio Pucci scarves are no different and fit in perfectly during summer on the French Riviera or anywhere sunny. There are many newer and less costly scarves that mimic the Pucci look but both new and vintage Emilio Pucci scarves are more vibrant with hand-rolled edges that are also hand stitched.
---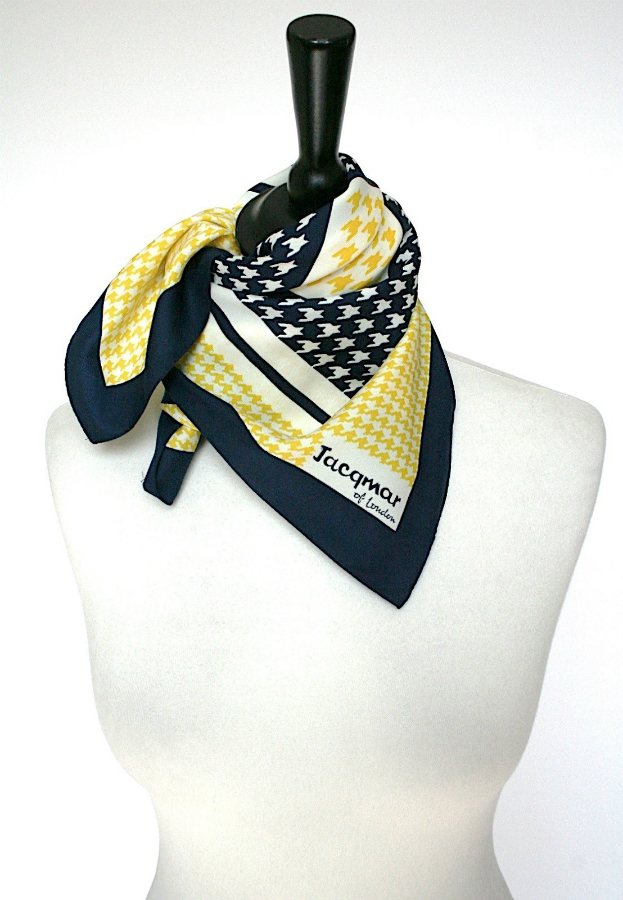 Most luxury vintage scarves use fine silk as their base and Jacqmar scarves are no exception. The silk was so popular that they began to design and sell their own line of silk scarves made from the remnants they sold. Some of the most famous Jacqmar scarves are those made during World War II, which featured propaganda theme designs. Other vintage Jacqmar scarves may have floral, geometric, or other pretty designs.
---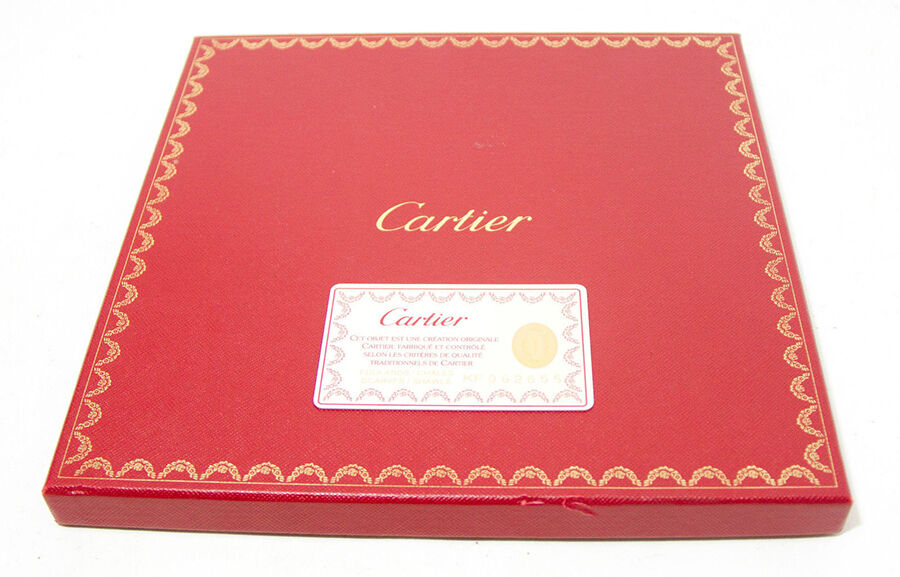 Most people know Cartier for its fine Cartier jewellery and wristwatches, but they also offer a collection of silk scarves. Many Cartier scarves feature a jewel theme, playing off of the company's main business. The first Cartier scarves went to market in 1978.
---
The House of Dior was not the first to sell silk scarves in the high fashion world, but it was among the first to clearly brand those scarves with its imprint. This means that many vintage Christian Dior scarves have a label clearly indicating that they come from the designer, which can be a boon for vintage scarf shoppers. Christian Dior scarves tend to be more neutral than some other scarves, mostly eschewing wild prints for subtler palettes.
---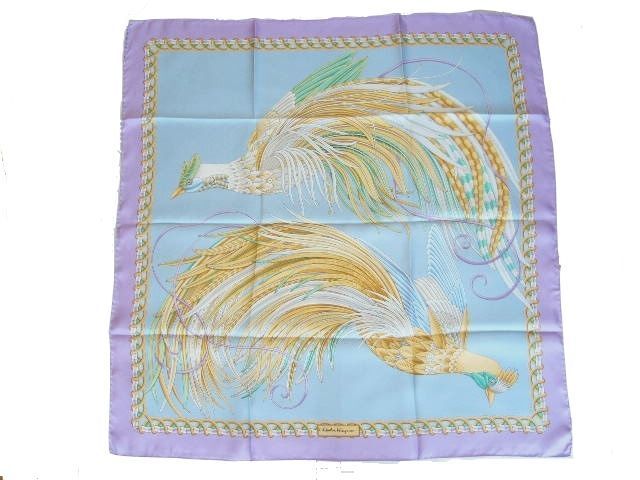 Well known for its Italian shoes and leather goods, Ferragamo also offers silk scarves and has for many years. Ferragamo scarves are soft silk with the edge of the scarf rolled to the back rather than towards the front. Ferragamo scarves, like Christian Dior scarves, tend to be more neutral in their designs and less aligned with the geometric vibrancy of Pucci scarves or Hermes scarves.
---
Gucci is currently the best-selling Italian fashion brand and has been a respected fashion label since its founding in 1921. Gucci scarves from throughout the life of the brand are beautiful and prized possessions. One of the most highly coveted Gucci scarf patterns is Flora. Vittorio Accornero designed this pattern. Scarves, blouses, and other Gucci items featured this print heavily during the 1970s.
---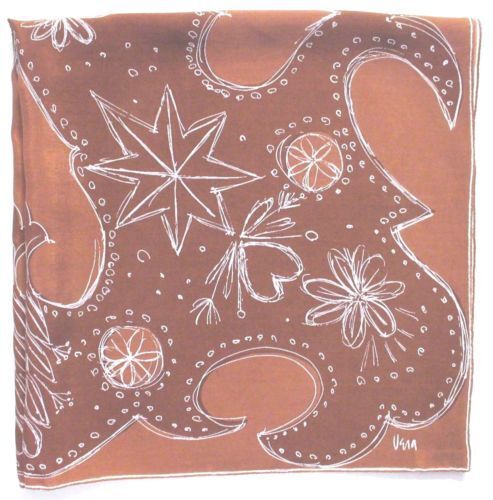 Vera Neumann began designing fabrics and textiles for children's bedrooms before World War II, when she made her first scarf from parachute silk. The designer's penchant for playful prints made her a hit among stars of the time, including Marilyn Monroe. Vintage Vera scarves are available from anywhere between the late 1940s through the 1980s, when Neumann passed away.
---
| | |
| --- | --- |
| 9 | Christian Lacroix Scarves |
Christian Lacroix began his fashion house of the same name in 1987. Although vintage pieces from Christian Lacroix, including scarves, may not be as old as some other vintage items, they are still quite stylish. Vintage Christian Lacroix scarves come in a variety of colours and patterns, which are often both intricate and flashy.
---
How to Buy Vintage Scarves on eBay
With sellers from all over the world, eBay is an ideal place to search for vintage scarves from a variety of designers. You can search using the label's name, such as " Hermes silk scarf" or more general terms, like "vintage scarf". Once you arrive at the results page, remember that you can use the eBay filters to narrow them down if need be. Vintage scarves are a unique way to add a colourful vintage flair to any modern wardrobe. Although some high-end vintage scarves can be quite costly, others are just as beautiful for a fraction of the price.