Participating in historical reenactments can be a great way to learn about a certain period in history. At these reenactments, participants dress up in clothing that was contemporary for the time period. These costumes often include traditional
wigs
. By choosing a top wig for historical reenactments, history buffs and casual participants can be sure to fully enjoy their experience. Since many reenactment societies host several events over the course of a year, high-quality wigs are important if the participant wants to reuse them. Aside from quality, the most important factor when choosing a historical reenactment wig is selecting the right style for the time period.
| | |
| --- | --- |
| 1 | King Charles Brown Periwig |
A King Charles brown periwig, or peruke, takes its inspiration from King Charles II, who wore his hair in a particular style. A King Charles periwig is long in the front and usually curled. This type of wig is appropriate for reenactments from the 16th and 17th centuries, when this style was most popular.
---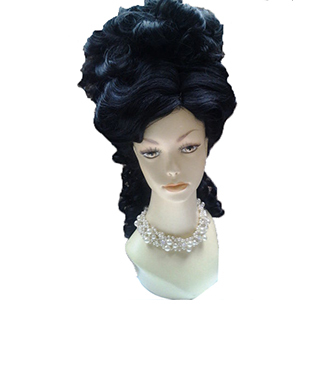 The Victorian Bustle Era, which spanned from the late 1860s through the late 1880s, is most famous for its emphasis on the extravagant gowns with large bustles.The Victorian Bustle Era cascade ringlet-style wig is a reflection of this time period. With curls piled atop the head and also cascading down over the shoulders, it would be a perfect addition to any Bustle Era reenactment.
---
| | |
| --- | --- |
| 3 | Men's White Periwig (1600s to 1750s) |
The men's white periwig is similar to the King Charles brown periwig in style, but is white as opposed to brown. In the 18th century, powdered wigs were quite popular, but this white wig provides the powdered appearance without the need for actual powder.
---
| | |
| --- | --- |
| 4 | 1830s Early Victorian Biedermeier Era Wig |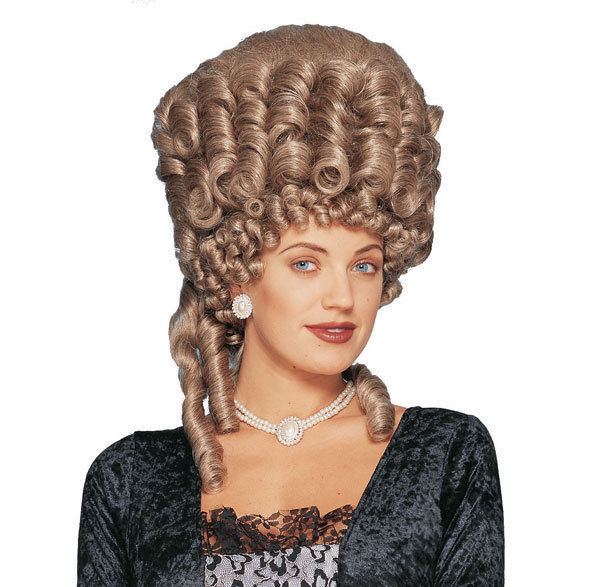 The Biedermeier Era, which began with the Congress of Vienna in 1815, took hairstyle fashion back to the classical styles of Ancient Rome and Greece, which were quite elaborate. Wearing an 1830s early Victorian Biedermeier Era wig for historical reenactment purposes may be a good choice for women with shorter hair or those who do not have the patience for the elaborate styling, which often includes combs, flowers, and other uncomfortable accoutrements.
---
| | |
| --- | --- |
| 5 | Marie Antoinette French Colonial White Costume Wig |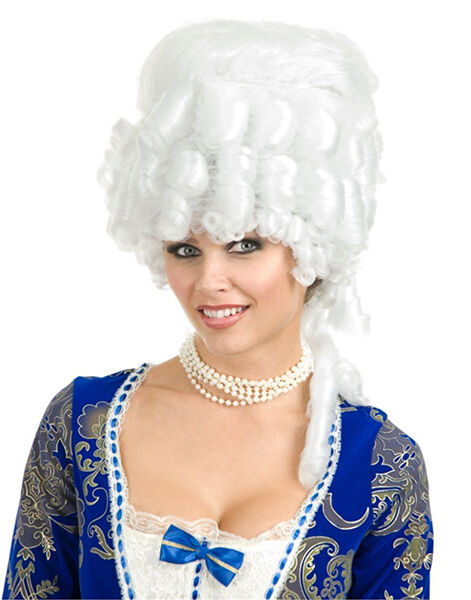 While Dauphine of France Marie Antoinette is well known for many reasons, including her supposed lavish spending and her ultimate beheading, her fashion and style have also become synonymous with the French Colonial era. The Marie Antoinette French Colonial white costume wig contains snowy white hair piled high on the crown of the head and ringlets falling on both sides of the face, and is consistent with depictions of Marie Antoinette, if a bit exaggerated in its height.
---
| | |
| --- | --- |
| 6 | Ladies' Long Blonde SCA Renaissance Wig |
The Renaissance is a very popular period for historical reenactments, including events put on by the Society for Creative Anachronism, or SCA. A ladies' long blonde SCA Renaissance wig is perfect for creating an authentic Renaissance hairstyle. The braid around the crown of the head on this blonde wig is also consistent with the period, during which many women used braiding and other adornments to create more elaborate styles.
---
| | |
| --- | --- |
| 7 | Victorian and Edwardian Gibson-Style Lace Front Wig |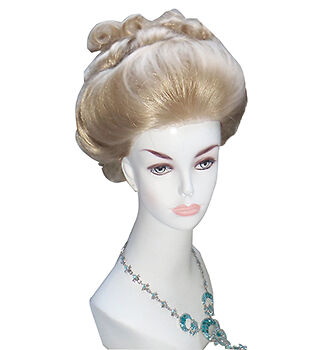 At the turn of the 20th century, the Gibson Girl personified femininity and often wore a high, loose knot of hair. A Victorian and Edwardian Gibson-style lace front wig not only has that iconic hairstyle, it features a sheer lace front that allows for a natural-looking hairline in any reenactments from this time period.
---
| | |
| --- | --- |
| 8 | Ladies' 1920s Flapper Wig |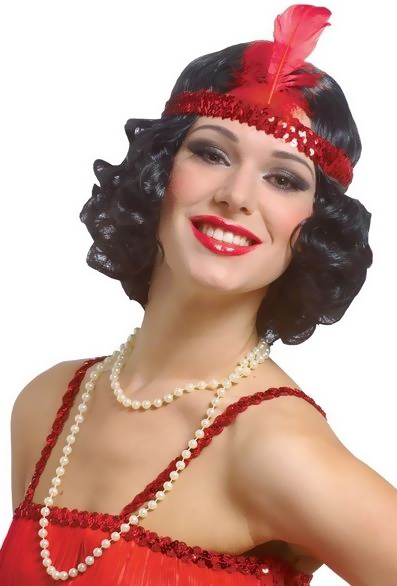 The hairstyles of some eras are best at defining the fashion and even the atmosphere of the time. This idea is quite evident with the iconic bob that this ladies' 1920s flapper wig depicts. Both the short style length and the fingerwave style were quite common during the 1920s, making this wig, paired with a flapper headband,, ideal for a jazz age reenactment.
---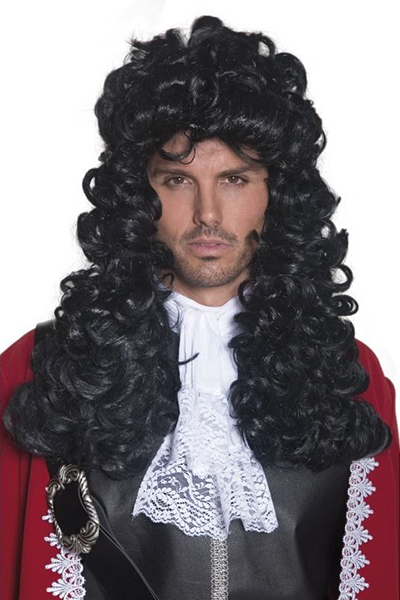 With the popularity of "Pirates of the Caribbean", pirate reenactments, however historically suspect, have become quite common. An authentic pirate wig is an important costume addition for anyone wanting to mimic the style of the popular film series.
---
How to Buy Wigs for Historical Reenactments on eBay
If you have a historical reenactment approaching or simply need a wig, searching on
eBay
is a great place to start. Enter some search terms into the search bar on any page of the site. You may want to search by time period or by wig style, such as "
bob wig
", for best results. The eBay filters can help to narrow down your results by cost, colour, and other descriptors. While elaborate costumes are certainly a part of the historical reenactment scene, sometimes a proper wig is what really sets the mood. No matter which time period is in question, there is surely a historical reenactment wig available.