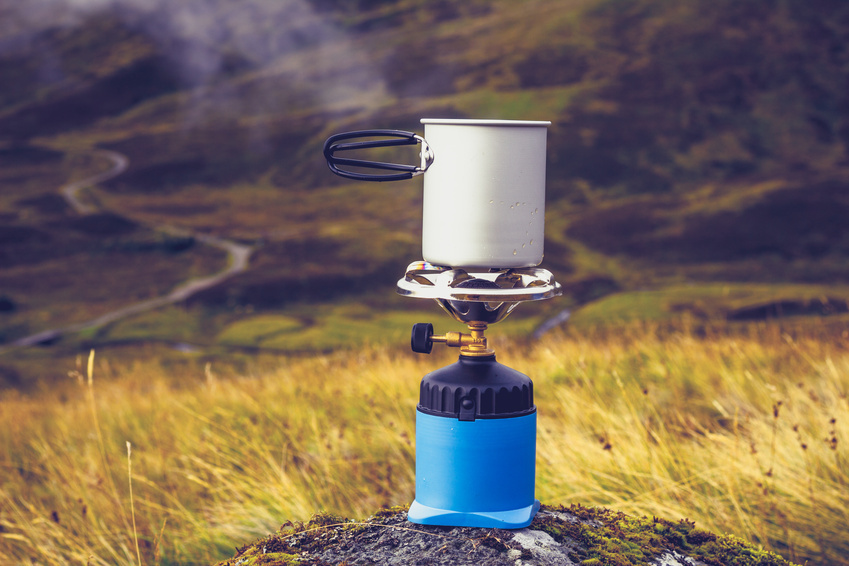 The right accessories make campground cooking easy, whether you cook with gas, charcoal, or use a multi-fuel camping stove. A camping cooker stand, pots and pans, cooking utensils, essential seasonings, and delicious recipes work to make creating meals at the campground fun and simple.
Home Cookware vs. Camping Cooking Sets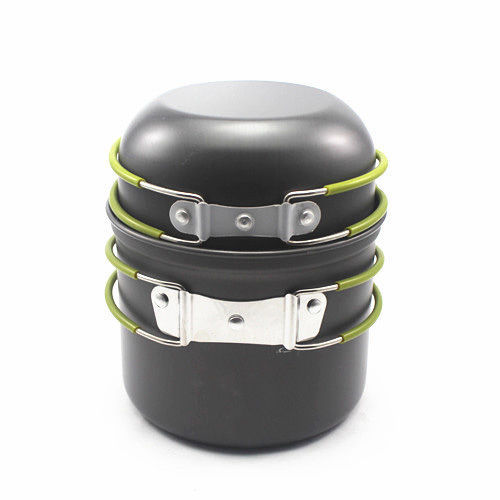 People who are new to camping often take ordinary home cooking utensils with them instead of investing in special sets for camping. Due to the rustic setting, utensils at campsites sometimes experience a little more wear and tear than items at home. If this is a concern, it is better to pick up an inexpensive camping cooking set instead.
Stove Stands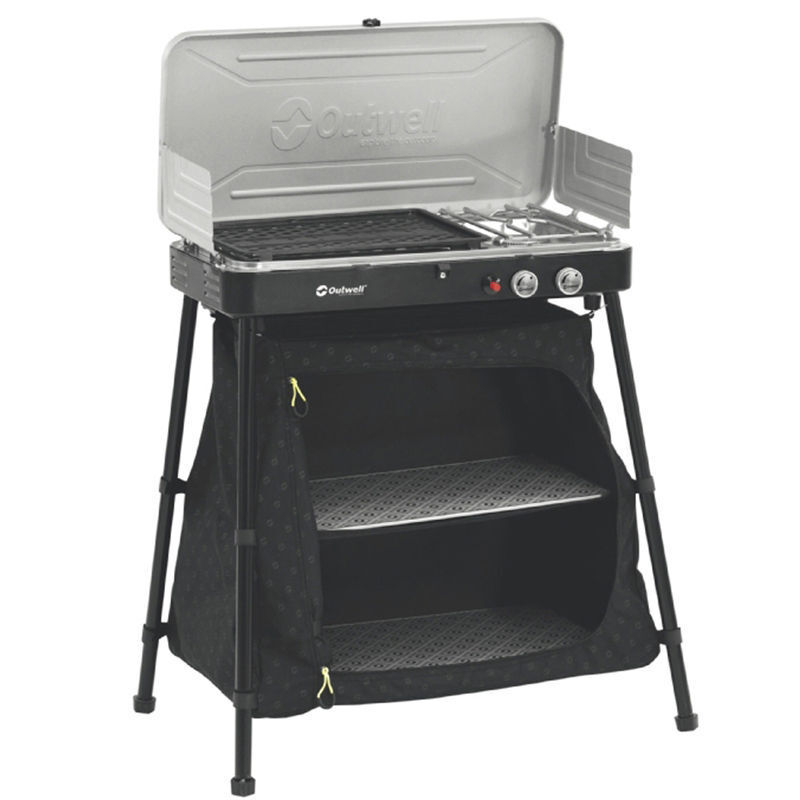 A camping cooker stand makes the entire process a lot easier on the cook's back. These stands also usually have shelves to hold the items used in meal preparation, which means everything is in one place. The metal stands are capable of holding hot pots straight from the cooker or fire.
Pots and Pans
When it comes to camping cookware, campers generally need the same basic items they use at home. At the very least, they should take camping kettles, camping pots, and camping pans. The size and quantity depends on the number of people camping and the planned menu. Non-stick camping pans make it quick and easy to clean up after morning porridge. A traditional army cook set usually includes several compact metal pots and pans with handles that nestle into each other for travel. These sets are excellent for Scouting and wilderness trips.
Essential Cooking Tools
Basic camping cooking accessories include spatulas, large serving spoons, tongs, and sharp knives. When using non-stick camping pans, silicone cooking tools protect the finish. Some people use multi-tool or camping knives, but others prefer proper kitchen knives. Skewers are terrific for meats, veggies, and even fruits. Kitchen foil allows campers to wrap food in foil packets before setting it in the stove, grille, or fire to roast. A can opener is often a critical accessory.
Essential Seasonings
The same basic seasonings needed at home are usually necessary for camping, although this is purely a matter of personal taste. At a minimum, campers should have salt, pepper, and oil on hand.