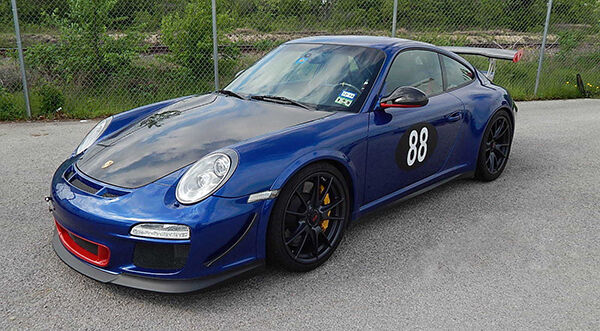 Known as a high-performance sports vehicle, the Porsche 911 offers a wide variety of sporty accessories. In addition to the technology behind the Porsche Communication Management system, drivers enjoy the clear sounds of a Burmester surround sound system and the sporty comfort of multiple steering wheel and racing seat options. Understanding the functionality of each top accessory turns your average Porsche experience into an unforgettable one.
Porsche Communication Management (PCM)
An option on all 911 models, the Porsche Communication Management system includes audio, navigation, and communication functionality. Through a 7-inch high-definition touch screen, users manage up to five list items at once. The FM twin tuner frequency with RDS ensures a strong radio signal. The screen's robust multimedia function plays MP3s, DVDs, and CDs—a six-disc changer is an additional option. A USB port in the glove box connects any audio device, such as an iPhone, to the system. The driver can then control the device through the system's touch screen, voice recognition, or steering wheel controls. Voice recognition also allows hands-free control of the navigation system.
Burmester High-End Surround Sound System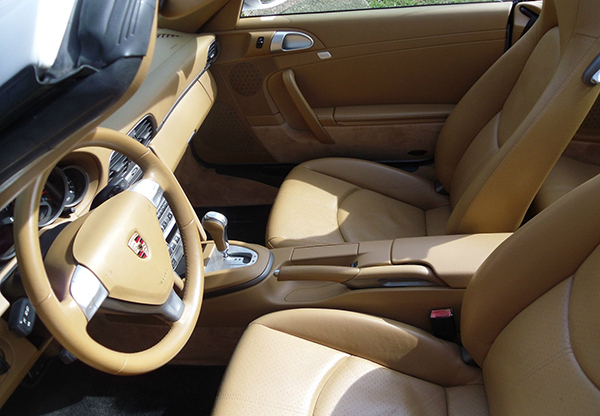 Elite international audio-equipment manufacturer Burmester creates a world-class audio experience inside the Porsche 911. Its quality comes from an 821-watt 12-channel amplifier sound feed through 12 loudspeakers, including a subwoofer. An innovative integral subwoofer delivers greater sound quality, weighs less, and measures smaller than traditional automobile subwoofers. The car speaker system produces undistorted sound with superior stability to ensure clear audio definition, bass foundation, and impulse accuracy. In addition, the Porsche 911 speakers have a modern look and feature the Burmester logo.
Steering Wheels
The point that connects driver to machine, Porsche 911 steering wheel options include four buttons and two spin wheels that control the car's audio system. The sports steering wheel adjusts 40 mm up or down and 60 mm in or out. It also provides a chic look with leather, mahogany, or carbon fibre options, and easy shifting with two gear control paddles directly on the steering wheel. 911 steering wheels that heat up are also an additional option.
Racing Seats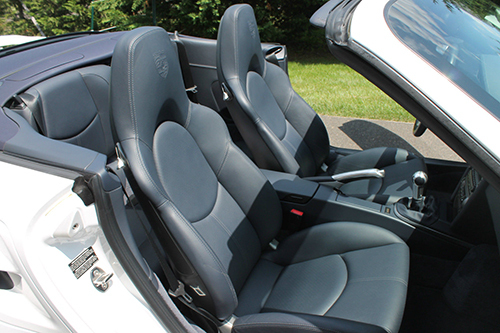 Unlike other sports cars, Porsche 911 seats do not sacrifice comfort for sportiness. Additional racing seats, such as carbon racing seats from Seibon, add style and performance. In addition to a luxurious full-leather design, each seat features electronic adjustments and suitable support for performance driving. The seats also integrate with the 911's memory system that saves seat position, as well as the position of the steering wheel and mirrors.