As summer rolls around, so does the need to dress lightly, but that does not mean giving up comfort and style. A variety of ash-coloured sandals are available to complement clothing while keeping the feet cool and providing plenty of cushioning. The tan colour is subtle, yet appealing. It is not too distracting and blends nicely with many different colour ensembles. In fact, ash-coloured footwear completely eliminates the hassle of colour coordinating an outfit with shoes.

Ash Flip Flops
Nothing lets the feet breathe more than a pair of flip flops. They are truly shoes for minimalists, and they look good with just about any casual outfit. Additionally, ladies get to show off their pretty summer painted toes in them. The key is to look for pairs that feature more than just thin rubber soles. Flip flops can get uncomfortable fast if they do not provide some measure of foot support.
Ash Closed Toe Sandals
As fun as flip flops are for many women, not all women want to expose their toes. It may make them feel uncomfortable, or maybe they plan to go walking in an environment where a little more protection is necessary. Walking or hiking off the beaten path could result in stubbed toes or pricks from the underbrush. A pair of ash-coloured closed toe shoes is perfect for this scenario, and by choosing pairs with a few stylish embellishments, ladies get to walk almost anywhere without giving up their sense of style.
Ash Wedge Trainers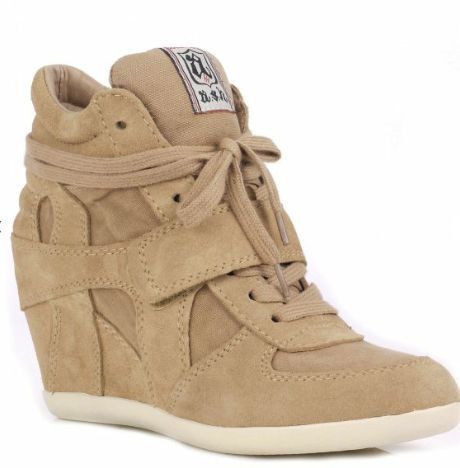 Flat sandals are great for walking around town, but ladies also have the option of dressing up in a cute pair of ash wedge trainers. Wedge shoes feature high heels with solid soles. They are more comfortable to wear than traditional high heels because the soles offer more stability and support for the arch. Women can put on wedge sandals with flirty summer dresses or pair them with trendy skinny jeans and blouses. For many women, wedges are the finishing touch that turns a casual outfit into a fashion statement.

Ash Walking Sandals

Because many sandals have minimal support and cushioning, it is important to plan ahead for those long shopping trips by wearing ash-coloured walking sandals. They feature arch support, cushioning, and adjustable straps to stop the feet from moving around inside. They are not always dressy like wedge sandals, but they make those long treks in the sun much more bearable by reducing foot pain.