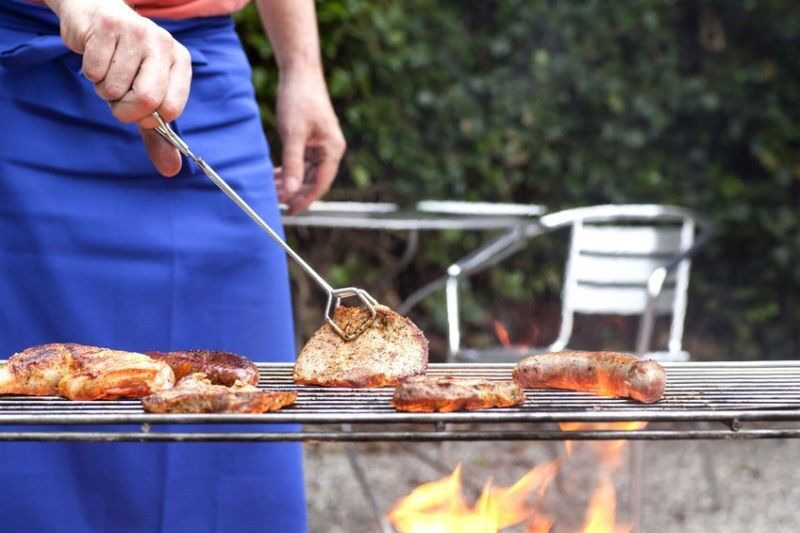 Hot off the Barbecue!!!
Most people I know love food cooked on the barbecue. Whether it's a burger, steak, chops, fish, chicken, veggies or a dessert, barbecuing is a great way to add extra flavour to your food. It's also a great way to keep your home cooler during hot summer months, plus keep the mess of cooking outside and not in your kitchen.
In this guide, you will find barbecue accessories that do not cost a fortune, yet make a difference to your experience. You may also find a gift idea or two for the "master barbecue chef" in your life! (Think Father's Day and/or birthday!)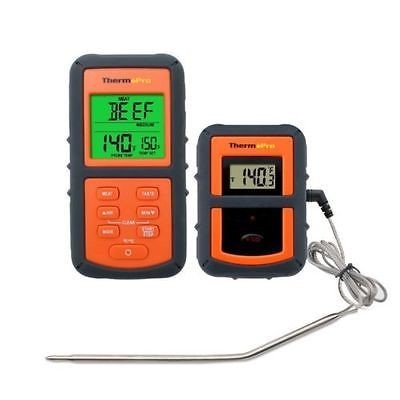 Digital Remote Meat Thermometers
No need to make numerous trips back and forth to check up on meat cooking on your barbecue. Instead, invest in a
digital remote meat thermometer
that allows you to set the desired temperature so that the finished product is cooked just the way you like it. It's a perfect way to free up your time, while accurately monitoring your meal remotely.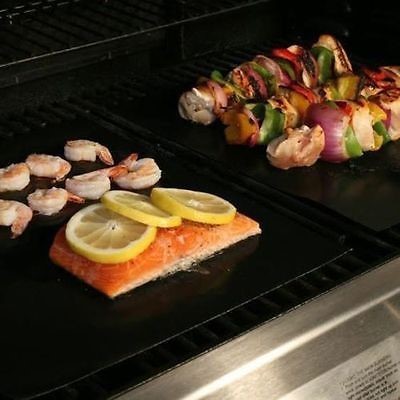 Grilling Mats
Question: How do you transform any barbecue into a versatile, non-stick cooking surface?
Answer:
Use BBQ Grilling Mats
!
Grilling mats are flexible, non-stick mats that work with any size or type of grill, are heat resistant up 500 degrees F, are reusable/reversible, totally washable and are top-rack dishwasher safe.
Most mats are made from fiberglass fabric coated PTFE (Teflon) that is similar to what is used for non-stick pots and pans. Your food will flip over easily without sticking and your food won't fall through the grates. No oil is required, so clean up is a breeze because everything will slide right off. You'll save time too because you won't be spending it soaking and scrubbing your barbecue.
Grilling mats provide a clean cooking surface and are easily stored, therefore they are perfect to take along on camping trips or a day spent at the park.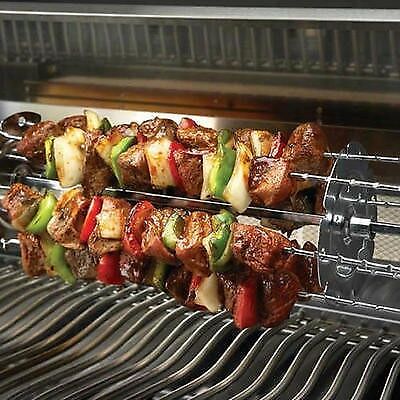 Barbecue Rotisseries
Barbecue
rotisseries
are the perfect way to evenly cook those delicious shish kebabs, whole chickens, certain cuts of meat, fruits, vegetables and even desserts. It's easy to drizzle on your favourite sauces and seasonings as the food rotates!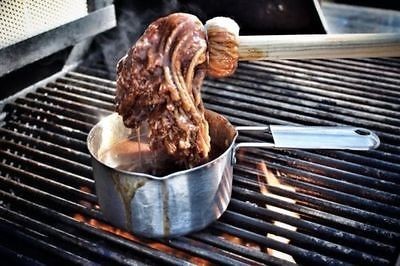 Barbecue Mop
Slather your favourite sauce on those burgers, steaks, chicken, chops, ribs and more with a durable
barbecue mop
. The extra-long handle helps you to stay clear of flames and the mop head is large enough to quickly cover any cut of meat. Easily wash the mop head out with soapy water, then rinse with clean water and let it dry.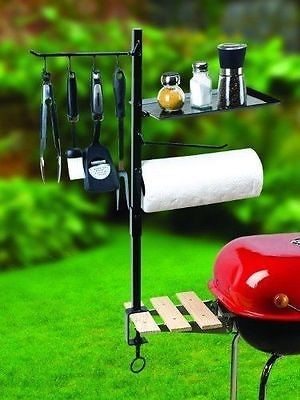 A Barbecue Holder/Organiser
You'll love keeping your favourite necessities at your fingertips with a steel barbecue accessory
organiser
that clamps to your barbecue or table. This handy dandy gadget features hooks for holding barbecue tools, a mounted paper towel holder, and an attached shelf to hold spices and/or cooking gadgets.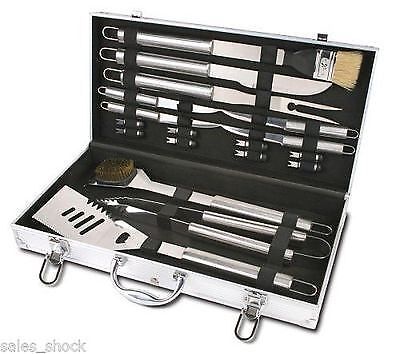 Stainless Steel Barbecue Utensils
Feel like a barbeque chef with a set of
stainless steel utensils
! Made with professional-grade stainless steel so know they are durable and dishwasher-safe. Everyone should have a set of great barbeque grilling utensils.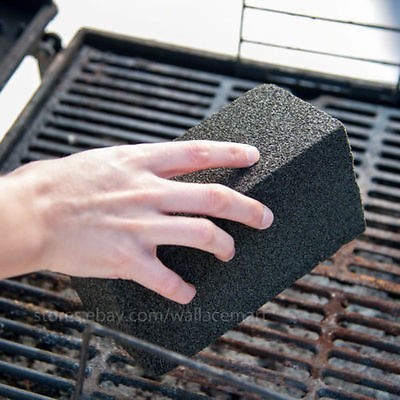 Cleaning Stone
Don't spend hours cleaning up baked-on/burnt-on foods from your grill! Use a highly-intuitive
cleaning stone
. Its unique construction slowly disintegrates during use to expose an unused surface so it's always functioning at maximum efficiency. It provides thorough cleaning without scratching and helps you keep your barbeque ready for use next time.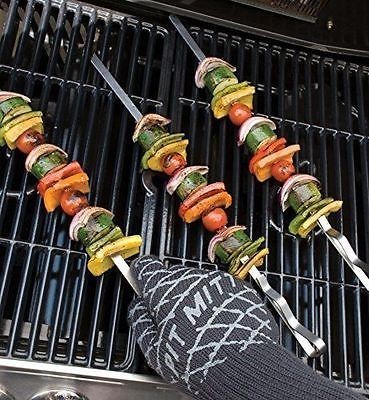 Barbeque Mitts
Stay safe and never burn your hands again when handling hot objects on the barbeque.
Barbeque mitts
not only protect your hands, they also protect your forearms while reaching into the barbeque, oven, fireplace or wood burning stove. They can also serve double duty as hot pads for hot pans, plates or dishes.
The
Charcoal Companion Pit Mitt
is made of aramid fibres, also used in aerospace and in the military, to form the ultimate protective heat barrier. The fibres prevent heat from entering the soft inner lining, withstanding temperatures up to 475. F (246 C) - The mitts have silicone on the surface for superior grip and they are reversible for left or right hand. Hand washable and hang to dry.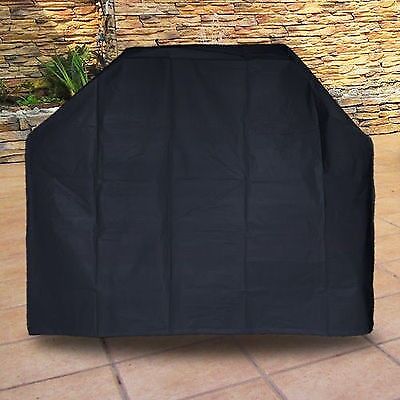 Waterproof Grill Cover
Protect your barbeque from the elements with a universal heavy duty, durable, waterproof
cover
. When your barbeque is cool, simply slip it on for instant protection. For quick clean-up, wipe the cover off with a little soapy water and soft cloth, then rinse off.
Barbeque Humour
Have some fun and strike up some interesting conversation by wearing a humorous
apron
! Not only will these aprons keep your clothing splatter-free, they also make a humorous gift.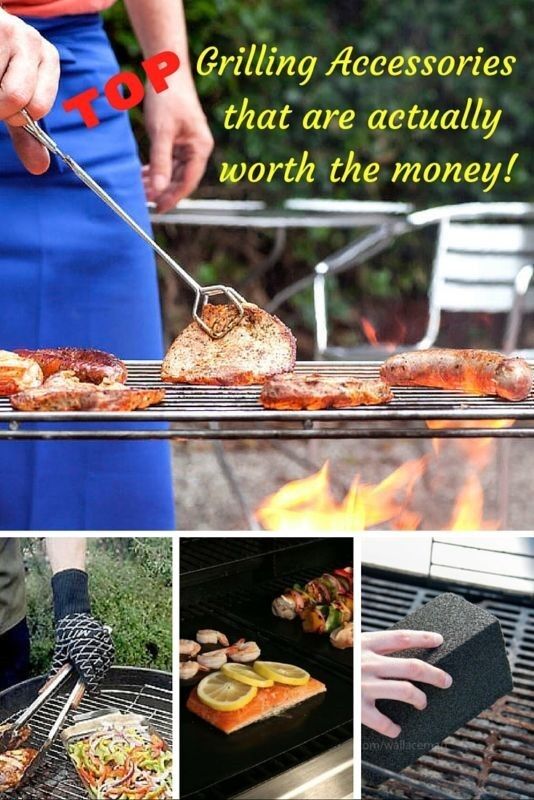 To find more fun ideas, tips, recipes, decor ideas and DIY projects please visit our Blessed Beyond Crazy blog and social media via Pinterest, Twitter #blessedcrazy, Instagram #blessedbeyondcrazy, and Facebook.
Check out my other
guides and collections
.