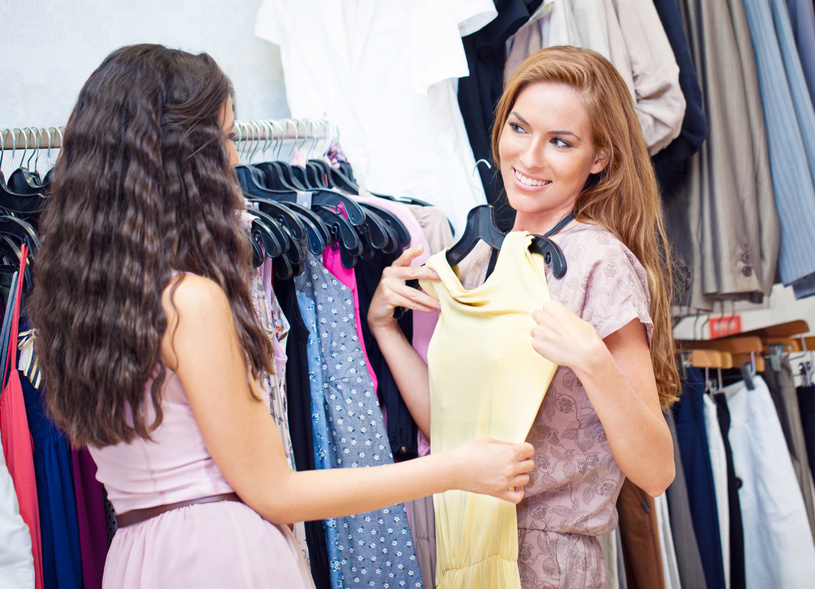 Boutique clothing offers a special look and feel for any women's clothing wardrobe. The word boutique refers to specialty clothing and accessories sold in small stores. A small group of designers, or perhaps even just one, creates all of the wardrobe items. The items may be hand made as well. To begin shopping boutique brands, learn about the top boutique clothing brands in the UK as well as what makes each one stand out.
Two Danes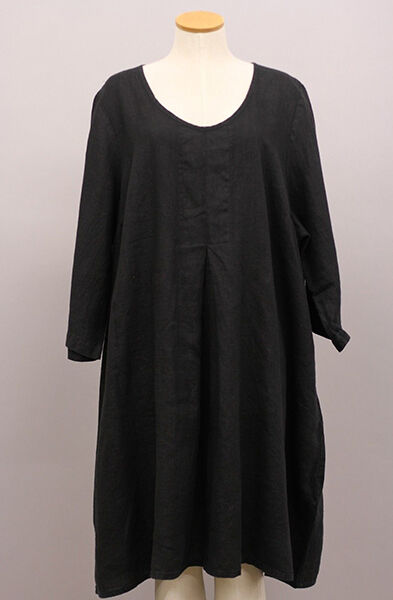 For more than a quarter of a century, Two Danes has been making quality women's wear sold in a variety of boutiques across Great Britain. The company starts with basic stitches and elaborates on them, designing timeless pieces that rarely go out of style. The company adds different cuts and colours to the designs according to varying seasons, but the basic looks remain the same. Choose from loose flowing blouses, tunic dresses or tank tops with matching cardigans. Two Danes also prides themselves on the natural material they use when making their apparel items, including wool, flax, silk, cotton, and hemp.
Shepard's Natural
Also known as Shepard's Linen, Shepard's Natural uses high quality organic linen for more full figured women. The loose cuts complement women's bodies and offer them a way to feel comfortable in their own skin, as well as in designer clothing made especially with them in mind. Loose button down blouses, tunic tops and dresses, tank sleeve tunics, coats, and cropped jackets make up this boutique collection. Popular Shepard's Linen colours include red, slate, white, navy blue, yellow, and pistachio.
Flax Designs
Flax Designs is all about comfort and style. The company's clothing features a natural flax material combined with cotton and linen. Flax creates colourful clothing for women sized from small to plus size and includes a number of loose, comfortable, and flowing apparel items in its collection. Choose from baby doll tops, Capri pants, tank-style tunics, tunic dresses, loose genie pants, crop jackets, skirts, and coordinating scarfs. Pair these summer looks with flip-flops or sandals and wear winter looks with boots or a pair of ballet flats. Popular shades from flax include pink, khaki green, light purple, white, and turquoise.
Adini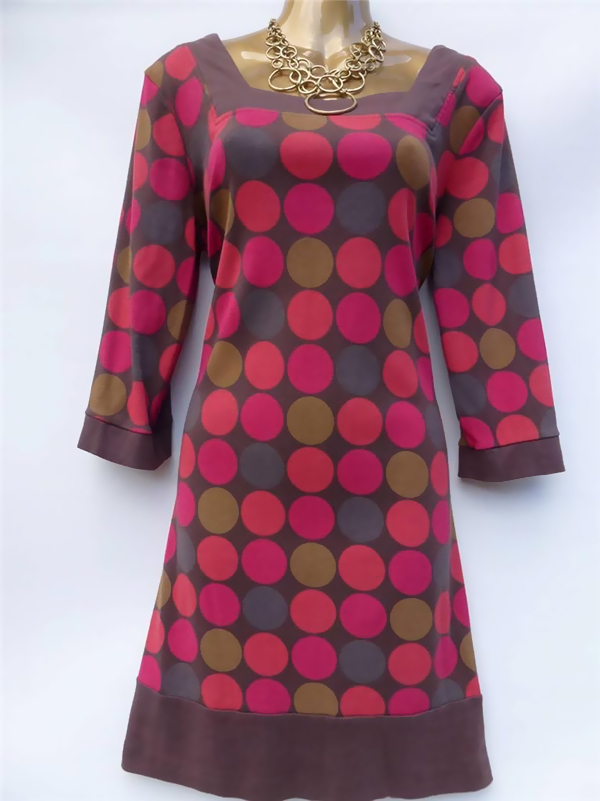 Classic pieces you can wear year after year come from the boutique brand Adini. From comfortable jeans to simple solid tunic tops, the quality material that goes into making these clothing items makes them staples in your closet each season. Choose from loose floral tops with flowing long scarfs, as well as traditional sundresses that never go out of style. Find leggings to wear under a long top or even to the gym for a workout. When evening rolls around, slip on an Adini wrap dress with a plunging neckline and floral or solid pattern. Accessorise your Adini outfits with handbags, necklaces, earrings, and shawls from the same brand.