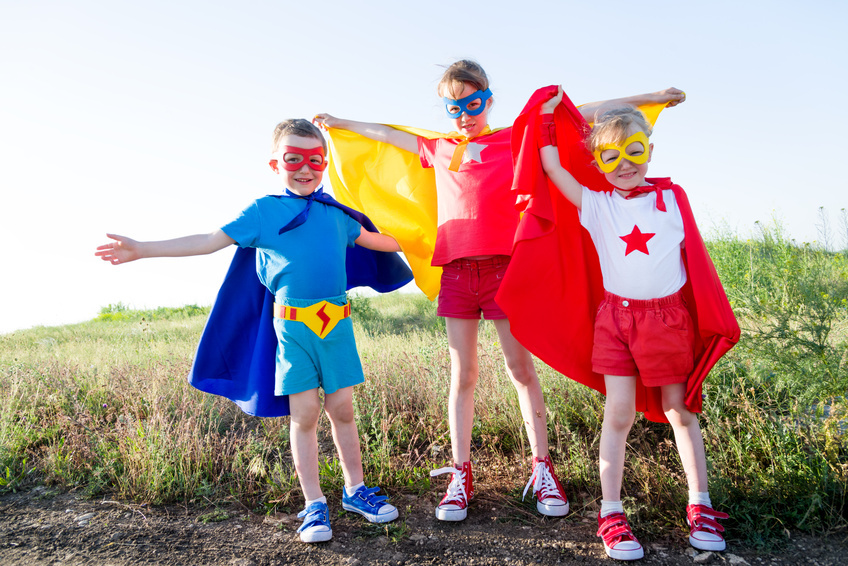 Whether it is Halloween or just a random Monday, little boys love the chance to dress up. There are fancy dress costumes to suit every little boy's interests, but there are a few costumes that seem universally popular with little guys. Discover the most fun fancy dress costumes for toddler boys and dress your little boy up in fun.
Superheroes
All little boys wonder what it is like to be a superhero. Thanks to fancy dress costumes, it is easy to find out. Some of the most popular superhero costumes for boys include the black outfit that Batman wears, a bright red Spider-Man suit, or the blue and red of Superman's outfit. Purchase an X-Men costume for your toddler boy, and he will love dressing like Wolverine. The Avengers are beloved characters, and you can buy costumes based on each character, including the Hulk, Captain America, Ironman, and Thor. Costumes come with fun accessories like capes, though you may have to purchase pretend weapons separately.
'Star Wars'
Board the Millennium Falcon with your son for an exciting journey into outer space with his favourite 'Star Wars' characters. The most popular costumes include the outfit and mask of villain Darth Vader, the green, wise face of Yoda and the furry figure of Chewbacca. Suit up your toddler as the Jedi Anakin Skywalker, or opt for the evil but cool Darth Maul. Do not forget a lightsabre.
Pirates

There are few things cooler to boys than pirates. Pirate costumes are fun to wear and accessorise with items like eyepatches, plastic hand hooks, stuffed parrots, and pretend swords. A boy's pirate costume includes the famous pirate tricorn hat or a bandanna on top, striped pants, a lace-up top with a vest over it, and a wide sash or belt to go around the waist. Red, black, and white are the common pirate costume colours, and they usually come decorated with the skull and crossbones logo that is synonymous with pirates.
Film Favourites
Toddlers have a propensity for watching the same films over and over, and they fall in love with their favourite characters, which makes them a perfect choice for fancy dress costumes. Some options include Disney characters Buzz Lightyear or Woody from the 'Toy Story' films, the cool robot/car hybrids from the 'Transformers' series, or storybook characters like Peter Pan. The Minions from 'Despicable Me' are a fun choice, and little boys love Mike and Sully from 'Monsters, Inc.'.
Everyday Heroes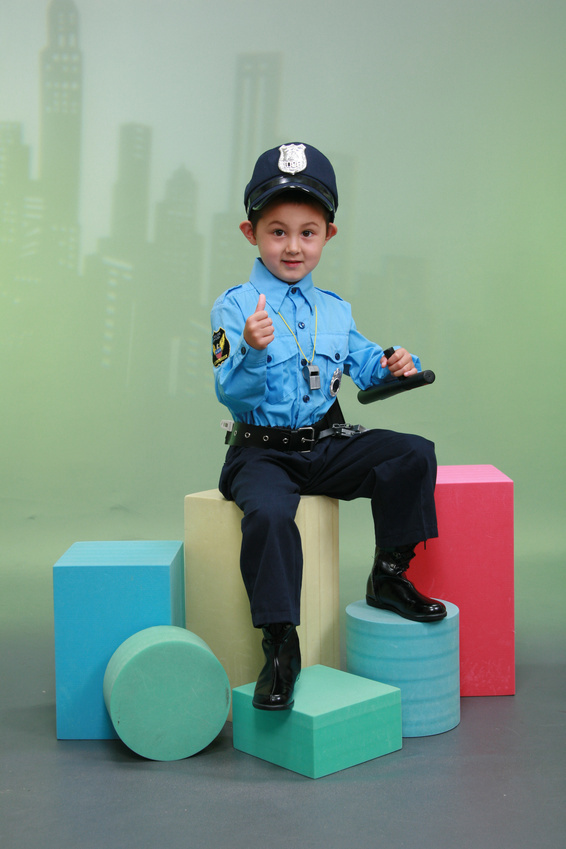 Kids look up to everyday heroes, like policemen, firefighters, and doctors, making them inspiring boys' fancy dress costume options. Toddler boys even love to emulate cowboys as heroes. Choose a costume from everyday life, such as a soldier, airline pilot, or racing car driver.