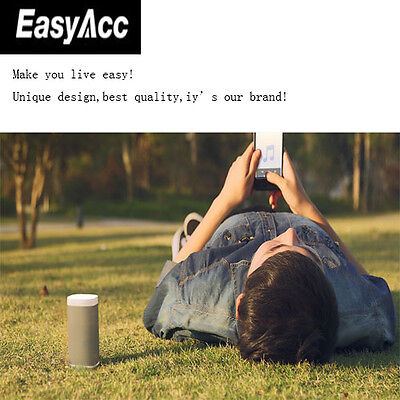 About EasyAccAccessory exists to please not to trouble. To make it easy as it uses and looks, as the name EasyAcc reveals, we try hard. By unceasingly fine-tuning on details and functions, we finally managed to merge your accessory needs to go with your various devices.

Whether you're

an outdoor enthusiast, a music fan, or a tech geek,
you get your own EasyAcc here.
Cutting down unnecessary add-ons, and not compromising any in quality, we stick to
providing products affordable to each and every customer.

5,000,000HAPPY
CUSTOMERS

EasyAcc has now served more than 5 million happy customers all over the globe, and is ranked top on Northern Europe, especially on the German market. Besides, our strong hassle-free support makes us even more reliable beyond product values. We're trying even harder, to make you finally try us, and help you enjoy the smart life, EASIER.

Warranty Promise
Product Warranty Term

All new EasyAcc products carry a one-year Limited Warranty from date of purchase against defects in material and workmanship. You are eligible to return the product to us for repair if it proves defective under normal use and service during the warranty period. We are responsible for the shipping cost within 6 months. 6 months later within 12 months you shall bear the freight.
What isn't covered
The warranty will not cover product failure because you broke it (any defect or malfunction that is caused as a result of misuse, failure to follow operation instructions, abuse, or use with improper or faulty equipment). It doesn't cover incidental damages. Also, the warranty isn't any good after you open any product that isn't intended to be opened. Please don't try and fix anything yourself. EasyAcc does not warranty or provide service or support for any of the third party products.