As babies grow, their demands for entertainment and stimulation increase. Fortunately, manufacturers supply many kinds of baby products, including high-quality baby bouncers that keep little ones occupied with toys or soothe them to sleep. Learn about the top brands of baby bouncers to make an informed purchasing decision.
Fisher-Price Baby Bouncers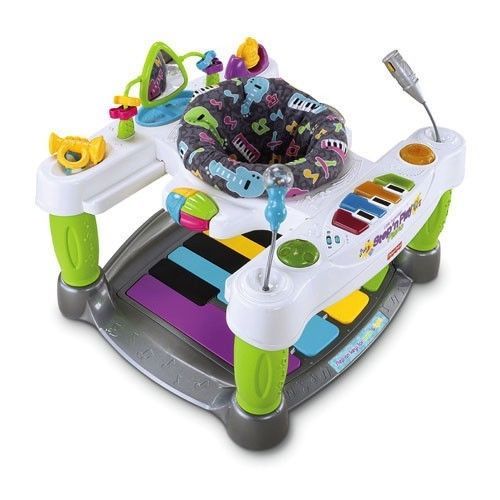 Fisher-Price is popular not only because of the reliability of its products, but because of the sheer variety of colour and pattern options. One popular choice, Forest Fun, features a seat cover festooned with forest plants and wildlife. A detachable toy bar and three small toys complete the unit. The 'My Little Lamb' Platinum Edition Deluxe bouncer from Fisher-Price is a high-end model with plush padding, luxurious yet cosy fabrics, several automated modes, and its own dangling mobile to amuse infant eyes. Other options from Fisher-Price include the Rainforest and Circus designs, as well as others in a series such as My Little SnugaMonkey, My Little SnugaPuppy, and My Little SnugaBunny.
Lindam Baby Bouncers
Bouncers from Lindam come in the upright style. This means that you can hang the bouncer in a doorway, buckle your little bundle of joy into the seat, and let him or her exercise by pushing against the floor and bouncing up and down. Lindam sells two different versions, the Jump About and the Jump About Plus. The Jump About Plus is good for a child of up to 12 kg and lasts for over one million bounces. With the supportive design and thick padding of the seat, little ones retain their correct posture and enjoy ultimate comfort while bouncing. As a bonus, the seat is machine washable.
Tippitoes Baby Bouncers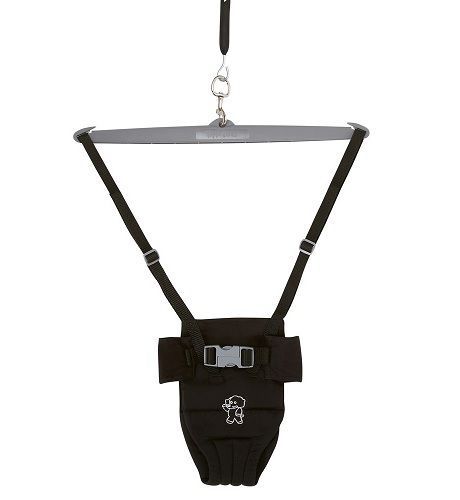 Tippitoes sells both types of baby bouncer chairs, including the ones that hang in the doorway and those that sit on the floor and allow baby to recline. The floor bouncer has a vibrate mode and features a fabric design of bright, colourful spots. From the removable bar dangle two small baby toys, and the bouncer itself plays soothing music. A three-point harness keeps little ones secure while they are in the bouncer. To prevent slips on hard floors, the product has rubber feet. If you prefer the other style of bouncer, you can choose the classic Tippitoes Doorway Bouncer, with its comfortable and easy-to-use harness.
Baby Bjorn Bouncers
The Babysitter Balance from Baby Bjorn is a new take on a classic baby product. Its 'play' mode sits baby up higher than other bouncers, making it ideal for little ones who struggle with reflux issues. In addition to play mode, the bouncer has rest, sleep, and transport modes. It works for little ones from infancy up through two years of age, supplying balance ergonomic support throughout those crucial early years of growth. The Baby Bjorn Bouncer features a fabric seat that you can take off and toss into the washing machine.