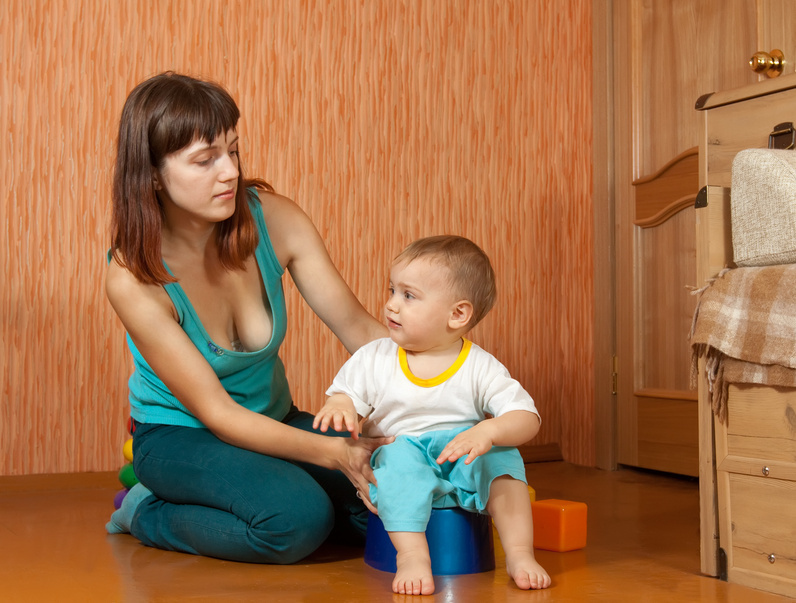 Helping your baby grow and develop requires training in a number of areas. Whether you are potty training or working on muscle growth and coordination, Bumbo has training products that help infants gain the skills they need. Parents and little ones alike love these Bumbo training products.
Bumbo Toilet Trainer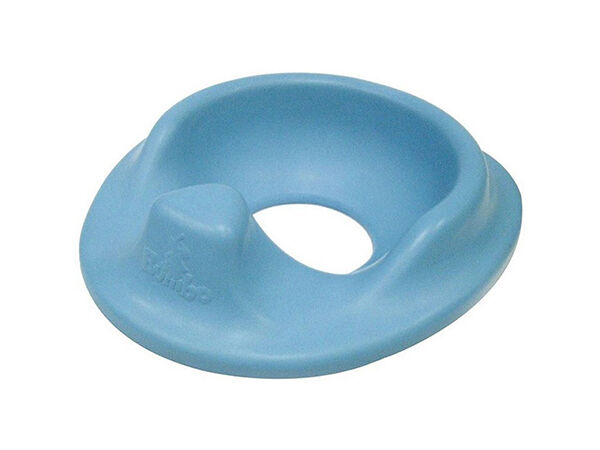 Take a big step towards freedom from diapers with the Bumbo toilet trainer. These flexible seats fit on top of a conventional toilet, allowing toddlers to train on the same fixtures mom and dad use. The toilet trainer hugs your baby's bottom, holding him securely and comfortably. Having a secure place to sit helps toddlers build confidence when using the toilet, making potty training time both constructive and enjoyable. Made of soft polyurethane foam, the toilet trainer is easy to clean and store and is available in blue or pink.
Bumbo Step Stool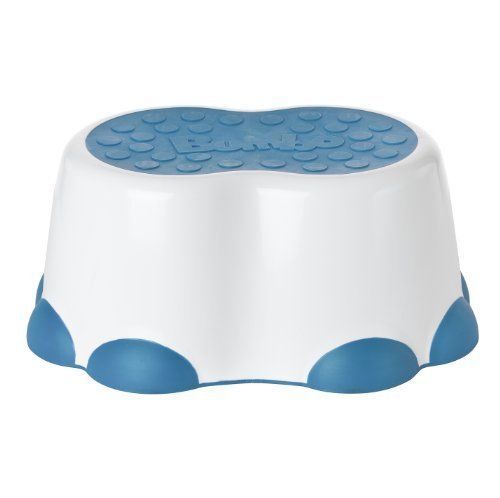 Most toddlers need a little help reaching the toilet or the sink. The Bumbo step stool gives little ones the extra boost they need to reach adult-sized fixtures, allowing for more independence. These sturdy stools can hold up to 50 kg and feature a non-stick surface, so toddlers and kids of all sizes can use it safely. Its lightweight build makes it easy for little ones to carry from one room to the next. Finally, its colours (blue or pink) and playful style make it a great complement to the Bumbo toilet trainer.
Bumbo Floor Seat
The Bumbo floor seat helps babies sit up before they would be able to on their own. This allows you to spend time playing with them on the floor in a position that is comfortable for both of you. Babies are able to look at their surroundings in a unique way from this position. The Bumbo floor seat consists of low-density foam and is contoured to fit your baby's body. A three-point harness helps make sure your child stays safe and secure.
Bumbo Crawl Ball
Training your baby to crawl is a great way to make sure they achieve this important developmental milestone. The Bumbo crawl ball entices babies to crawl after it, leading to muscle development and improved hand-eye coordination. Its conical shape ensures that it rolls back to your infant, while a short melody plays with a gentle tap to keep your little one interested and engaged. This lightweight, textured ball is available in blue, yellow, and red.