Butterfly dresses, which are characterised by a defined bodice and flowing skirt, imitate the graceful form of the butterfly. As a result, they make an elegant and popular fashion statement for women's clothes, regardless of the occasion. While there are many types of this dress on the market, a few stand out because of their prevalence and popularity.
Classic Butterfly Dress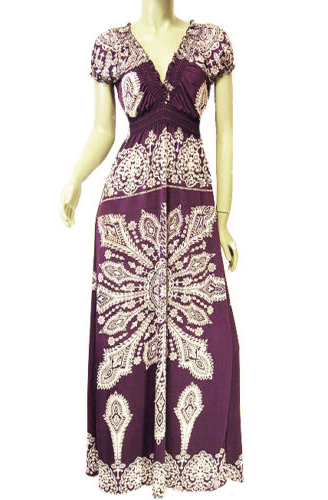 Perhaps the most popular and versatile of the butterfly dresses is the classic. This fetching woman's dress boasts short sleeves, a high, straight bust line, and a mid-length skirt that falls from a cinched waist. The classic shape receives a number of variations from designers, including butterfly prints on the dress, criss-crossed straps in back, and the use of silk to create a modern look that retains the conservative beauty of the original. You can also find this shape with an A-line skirt that flares out from the waist and falls to the knee.
Butterfly Maxi Dresses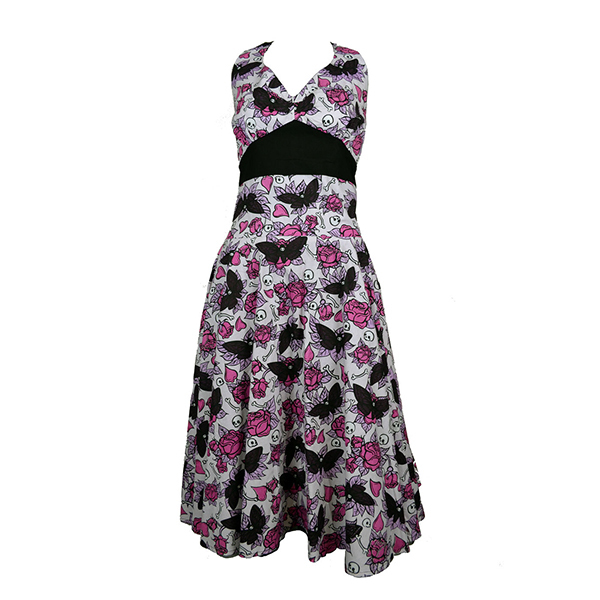 Butterfly maxi dresses fall to the floor, while retaining the classic, flowing shape reminiscent of the butterfly. This popular women's summer dress, when it takes the butterfly dress shape, usually possesses a high, cinched waist and a skirt that falls elegantly from the waist. These dresses often sport a sweetheart neckline, and a variety of prints, including many that come covered with butterfly images. The butterfly maxi dresses usually come either strapless or with straps instead of sleeves.
Formal Butterfly Dresses
Butterfly dresses also come in forms appropriate for even the most formal occasions. For instance, you can find butterfly evening dresses, bridesmaid dresses, and dresses. These dresses possess all the characteristics of other formal wear, such as chiffon-puffed skirts, silk material, elegant additions such as sparkles around the waist and side slits. However, each of them also continues to share the distinctly graceful shape of the classic butterfly dress.
Print Butterfly Dresses
The majority of less formal butterfly dresses sport some sort of pattern. While these prints vary, and can include minimal markings along the sides to dresses covered in print, a popular type is the cutout, or imprint, of a butterfly over the bodice of the dress. These dresses may also sport butterfly prints over the entirety of the dress. Floral designs also appear on many of these items.
Short Butterfly Dresses
Finally, another top butterfly dress is the short butterfly dress. This dress ends well above the knee, and generally lacks the cinched waist of the more classic shapes. However, this lightweight design retains the simple and elegant flow that defines the dress style, and can be worn on a number of different occasions.