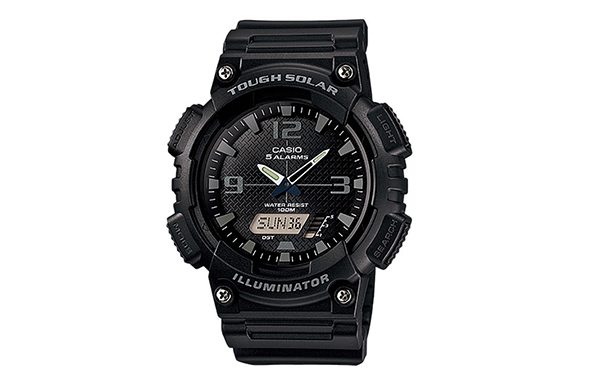 Most people knew the Casio brand for its pocket calculators, but in 1974, they decided to enter the wristwatch market, where the launch of the world's first digital wristwatch with an automatic calendar was born. The CASIOTRON was a groundbreaking invention and Casio made history again with its first G-SHOCK watch in 1983. The G-Shock watches are popular for their resistant to shock and durability. Casio soon implemented various new technologies into their watches including solar powered radio controlled technology, new sensors, and even more durable materials. Some of the top Casio solar watches are listed below.

Casio Wave Ceptor Solar Watches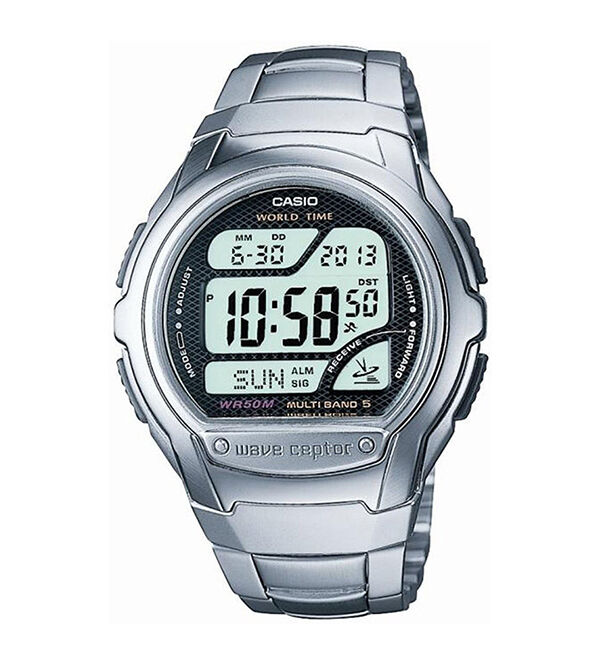 Wave Ceptor solar watches feature Tough Solar Technology and Atomic Timekeeping. This means that the user never needs to buy another battery as long as they can have access to direct sunlight or other light sources. These watches feature a solar cell with a special rechargeable battery. The solar cell is powered from the light source then produces electrical power to charge the battery. The Atomic Timekeeping feature automatically calibrates the time and updates the settings accordingly, so that the watch always displays the correct time.

Casio G Shock Solar Watches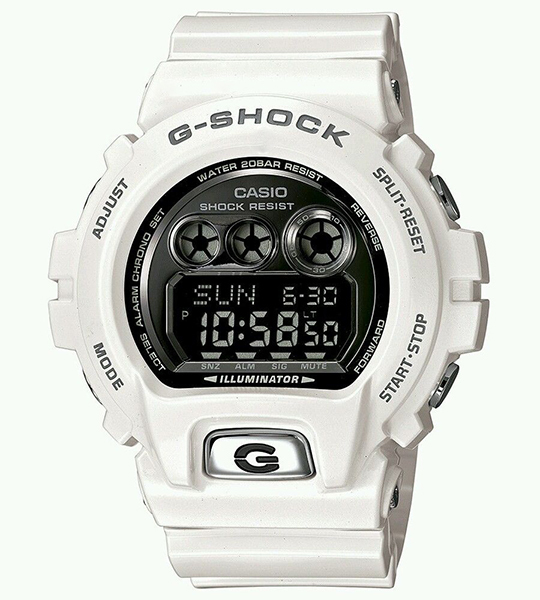 Casio G Shock watches are popular for their rugged built and durability, but with the advent of solar power in their production, G Shock watches are becoming even more alluring to G Shock fans. Models such as the GF8230E-9 30th Anniversary FROGMAN and the MTGS1030BD-1 feature the Tough Solar Power technology for long lasting performance. The FROGMAN G Shock solar watch is great for divers as it is water resistant up to 200m and features an auto backlight for quick and easy illumination of the display.

Casio Edifice Solar Watches
Casio Edifice solar watches are fuelled by solar power and driven by its Smart Access Technology. Models such as the EQSA500B-1A provide style, comfort, and advanced functionality. The Smart Access Technology allows the watch to operate more intuitively by regulating independent hand movements via a 5-motor layout through an electronic crown. It is great for sport related activities where users can record lap times and access them afterwards.

Casio Pro Trek Solar Watches
Casio Pro Trek Solar watches are great all round outdoor watches, but their advanced features makes them ideal for trekking. The Triple Sensor Version 3 engine in some models like the Solar Powered PRW3000, allows the direction sensor to be smaller and consume less power. However, these smaller sensors are more accurate and more energy efficient. This Pro Trek model has improved over previous models with how it measures altitude. It can measure in 1m increments as opposed to 5m. It can also display compass readings with a continuous measurement of 60 seconds as opposed to the previous 20 seconds increment. The watch also has a Barometric Pressure Tendency Alarm that lets the user know when there is a sudden change in pressure readings.