For younger, more youthful looking skin many people spend hundreds of pounds at salons or specialist cosmetic clinics for expensive facial chemical peels . The good news is that, with top chemical peel brands like Kiehl's, O.R.G, Boots No7, La Prairie, and Avon Anew, professional quality chemical peels are affordable and able to be used regularly at home.

Kiehl's Overnight Biological Peel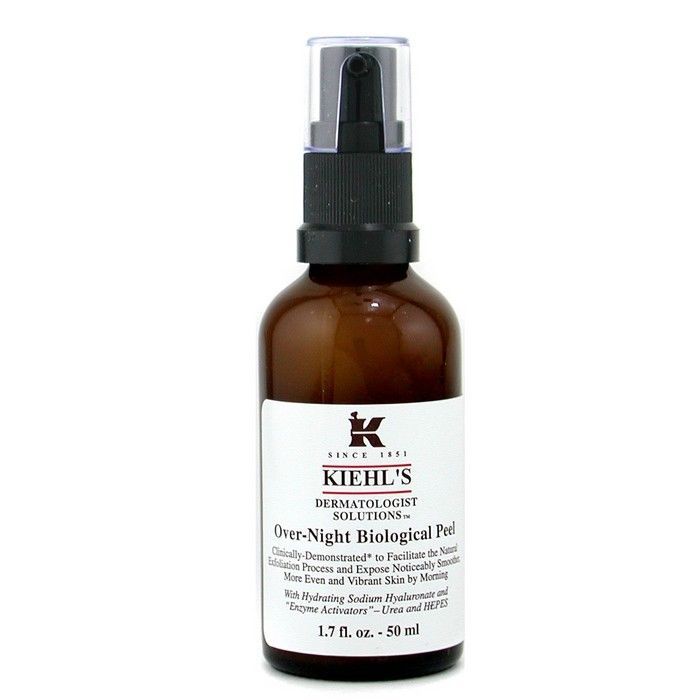 From the popular Australian brand, Kiehl's Overnight Biological Peel gently exfoliates dead skin cells to help reduce pigmentation and redness, scarring, the appearance of pores, dullness, and fine lines. An oil-free formula with Sodium Hyaluronate and Urea, this effective anti-ageing chemical peel is suitable for any skin type.

O.R.G Organic Mineral Peel
A favourite for those who suffer from sensitive skin conditions comes O.R.G's Organic Mineral Peel. With all-natural ingredients this facial peel gives immediate results, revealing brighter, more youthful skin. O.R.G Organic Mineral Peel is effective for use not only on the face but also on other parts of the body, such as elbows and feet. Pigmentation, dry skin cells, dull skin tone, fine lines, and acne scarring are reduced with this top chemical peel.

Boots No7 Glycolic Peel
The Boots No7 Glycolic Peel is an all-in-one anti-ageing skin care kit giving softer, smoother, more radiant skin. Despite its effective Glycolic strength, this kit is gentle enough for regular home use. Complete with Glycolic peel gel, easy application brush, and soft neutralising pads, this top chemical peel kit from Boots is reasonably priced and offers good value for money.

La Prairie Cellular 3-Minute Peel
At the top end of the price range is La Prairie's Cellular 3-Minute Peel. Utilising the benefits of AHAs, BHA, and glycolic acid, this acid peel is a high strength peel that exfoliates the skin without causing irritation. As its name suggests, users experience visible results in just three minutes. With an easy use applicator brush, this product works to reduce the appearance of lines and wrinkles, reduce pores, and leave skin retexturised, soft, and looking vibrant. Although it is expensive, users only require a small amount and it is recommended for weekly use.

Avon Anew Clinical Advanced Retexturising Peel
A great option for those who do not want to spend hundreds of pounds on expensive salon anti-ageing treatments, Avon Anew Clinical Advanced Retexturising Peel is moderately priced. Safe, soothing botanical ingredients gently flush away dull, dead skin cells, leaving fresh, younger-looking skin. Smoother skin tone, reduced acne scarring, softened fine lines, and reduced pores are what many users experience with this anti-ageing skin peel product.