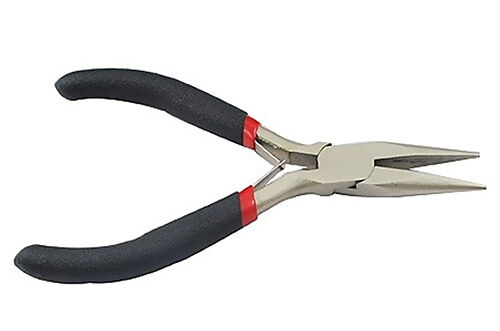 A common type of hand tool, pliers grip, join, bend, cut, and compress a wide range of materials. The force of the user's hand grip creates a greater force at the tip end of the pliers. Pliers are useful for building and electrical work, plumbing, jewellery making, and for DIY. When purchasing pliers, consider whether a set of pliers is needed, what sized pliers are required, the type of mechanism wanted, how one plans to use the pliers, and whether insulated or non-insulated pliers are suitable.

Consider What Sized Pliers are Required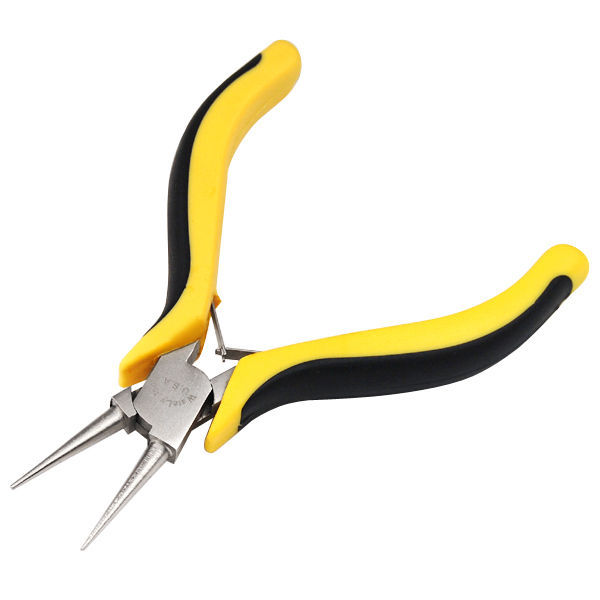 Pliers come in a wide range of sizes, suited to different types of jobs. A pair of pliers for jewellery making needs to have small, fine tips, like those found on jewellery pliers. Whereas fixing large pieces of machinery requires large, solid pliers, such as water pump pliers. One of the most commonly used tools handy to have in any toolbox are locking pliers, otherwise known as vice grips.

Consider Single Pliers or a Set of Pliers
Single pliers limit the user to size and strength of the pliers. Someone purchasing pliers for a very specific purpose may find one good quality pair ideal, such as a small pair of circlip pliers. However, a set of pliers offers greater flexibility as sets often include different sized pliers with various nose ends, like various long nose pliers, spring nose pliers, and round nose pliers. Buyers looking for a particular type of plier may prefer to purchase a specific plier set, such as a Draper plier set or snap on plier set.

Different Plier Mechanisms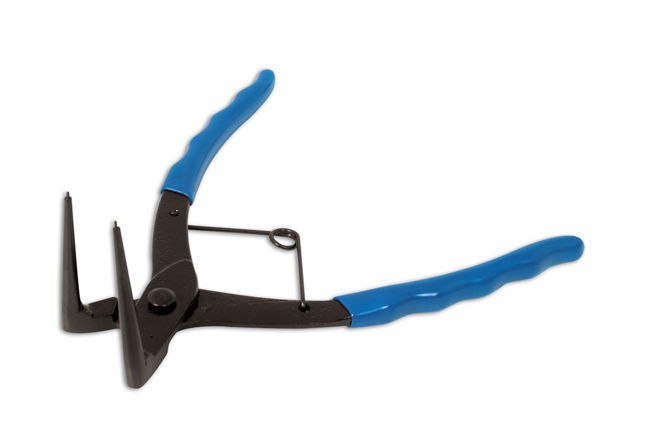 Two types of plier joints are available. Solid-joint pliers feature a joint that secures the nose for only one size. Slip-joint pliers have an adjustable joint that expands for a range of sizes. Types of slip-joint pliers include lineman's pliers, tongue and groove pliers, and straight slip-joint pliers. Types of solid-joint pliers include pincers, diagonal pliers, and round nose pliers.

Pliers for Different Purposes
A range of pliers exist for various purposes. Cutting pliers have sharp edges designed for cutting through wire and metal objects. Electronic pliers have small narrow jaws, ideal for delicate use and they provide a very precise cut. Locking pliers have a handle that locks into place once it has gripped the desired item, creating a very tight grip ideal for welding or tightening and loosening nuts. Crimping pliers are commonly used by electricians and metalworkers to join two pieces of metal together by manipulating or deforming the pieces. Crimping pliers are also useful for use around the home.

Insulated and Non-Insulated Pliers
Insulated pliers have a plastic coating that insulates them. These are used by electricians to protect from potential electric shock. Virtually any type and size of plier may be insulated. A pair of insulated needle nose pliers is a handy thing to have around the home. Non-insulated pliers are simply pliers that have no protective coating.