Banner advertising is one of the easiest and most effective ways to promote a business. Whether you want to draw attention to a current promotion or advertise a new business, outdoor banners are an ideal solution. Most of the outdoor banners on the market are water and UV resistant and you can customise them as you like. Reading more about outdoor banners can help you choose the right one for your business.
Choose the Right Material for a Specific Banner

Outdoor banners consist of durable materials, because they have to resist weather conditions. The most popular choice for banners intended for outdoor events is vinyl. This is a relatively low-cost material that is durable while being light. Moreover, with a vinyl banner, you can get sharp colours and high quality graphics. Popular types of vinyl outdoor banners include matte vinyl, block-out vinyl, and super smooth vinyl. Other materials that you may choose for an outdoor banner include PVC, mesh materials, and eco materials with a cloth-like structure.
Consider the Size of the Outdoor Banner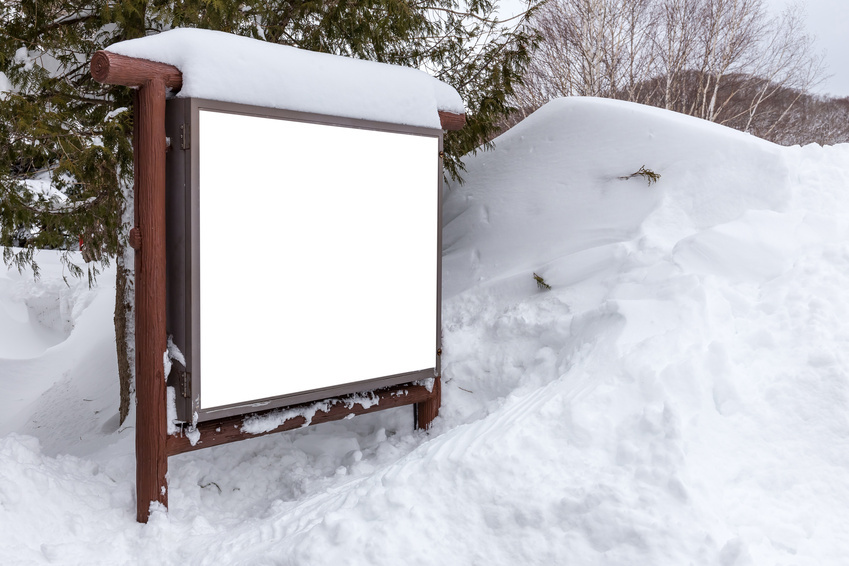 The purpose of installing an outdoor advertising banner is to get the message out there for the world to see. This means the banner should be visible. Depending on the place where you plan to install the banner, you may need quite large text and imagery to make it work. It is always a good idea to use a soft pencil and fake the banner onto a wall to see how it would look in advance. Pay particular attention to the font size, to make sure it is visible at the required height and distance.
Consider the Purpose of the Banner
Another important thing to consider when buying an outdoor banner is its purpose. You may need an outdoor banner to promote a business, a party, or a special event such as a graduation, among other possibilities. To make the right choice, decide in advance whether you need a single-sided or double-sided banner. Decide whether the custom banner is a temporary or seasonal one, as you may not need a very durable material as with a banner intended for extended use. Finally, consider the way you intend to hang the banner. Options include hanging it from the ceiling, on a wall, on a building, or displaying it on a stand, display board, flagpole, and more.