Factors such as dry skin, allergies, and fungal infections can cause severe itching and discomfort in dogs. You can find a wide selection of grooming products for dogs on eBay. Before you shop, determine the cause of your dog's itchy skin and use this as a guide to choose the best product for your pet. Learn about the top dog grooming products for dogs with itchy skin to relieve your dog's symptoms and discomfort.
Groomers Evening Primrose Oil Shampoo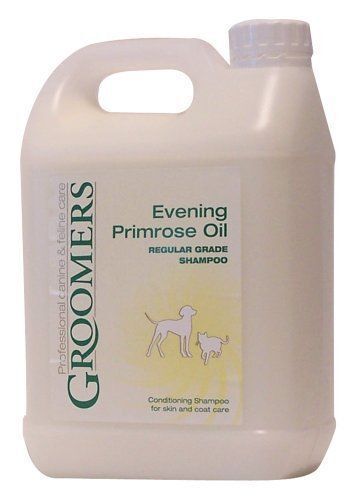 Groomers Evening Primrose Oil Shampoo is mild and gentle, which makes it ideal for sensitive itchy skin. This shampoo comes in 500-millimetre or 2.5-litre bottles. Choose a smaller amount if you have one dog or you simply want to test the product. The 2.5-litre bottle is ideal for those who want to save by buying in bulk. Groomers Evening Primrose Oil Shampoo is non-irritating, antibacterial, anti-allergic, and reduces scratching caused by skin and coat problems.
DermOpt Horse/Cat/Dog Shampoo
DermOpt Horse/Cat/Dog Shampoo is an antifungal and antibacterial shampoo for animals with skin problems. This mild shampoo relieves itchy skin, encourages hair growth, and prevents flea or mite infestations due to its insect repellent ingredients. This low lathering liquid shampoo comes in 1-litre sizes. It is veterinarian approved, deodorises, and helps maintain healthy skin. Consider DermOpt if your dog suffers from allergies, skin disorders, and other itchy skin problems.
Johnson's Skin Calm Dog Shampoo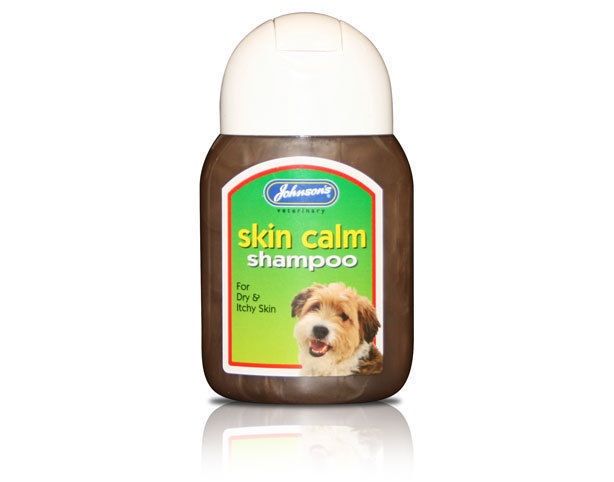 Johnson's Skin Calm dog shampoo treats dry and itchy skin, and comes in 125-millilitre, 200-millilitres, and 5-litre sizes. It helps prevent skin disorders and relieves irritation and dry skin in all breeds. Johnson's shampoo contains coal tar and sulphur, natural ingredients that soothe the skin, calm itching, and reduce irritation.
D-10 Dog Shampoo
D-10 Dog Shampoo is antifungal and antibacterial, with a 'no tears' formula for comfortable bath times. It comes in a convenient 200-millilitre size and relieves itchy and dry skin. Because this product leaves the natural and essential oils in the dog's coat intact, it is ideal for sensitive skin and repeat bathing. D-10 is a gentle, unscented product that obtains its antifungal and antibacterial properties from sucrose esters, not medication. You can use it to break the itch-scratch cycle or to promote a healthy, glossy coat in a dog with sensitive skin.