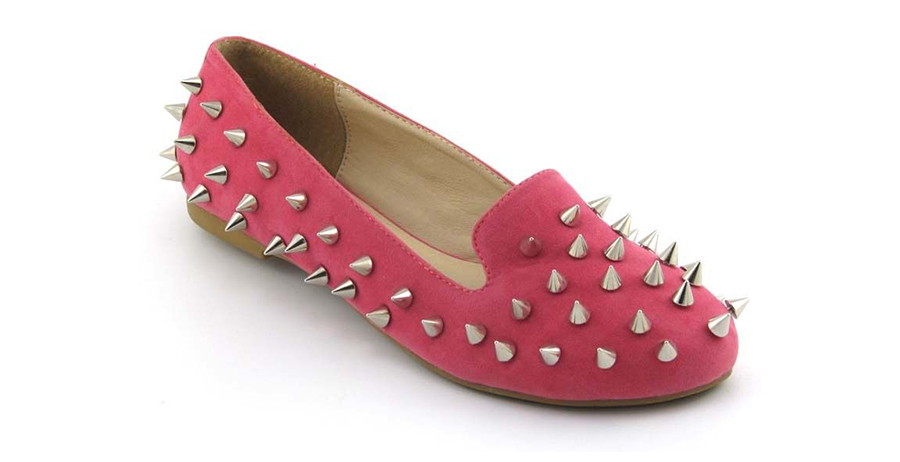 Embroidered, bedazzled, or creatively designed from high-end materials, loafers are the perfect accompaniment to almost any outfit. Studded loafers have such a strong look that they may seem difficult to pair with an outfit. However, with a little bold styling, you can find the ideal clothes to work with your favourite studded loafers.

Studded Loafers with a Short Dress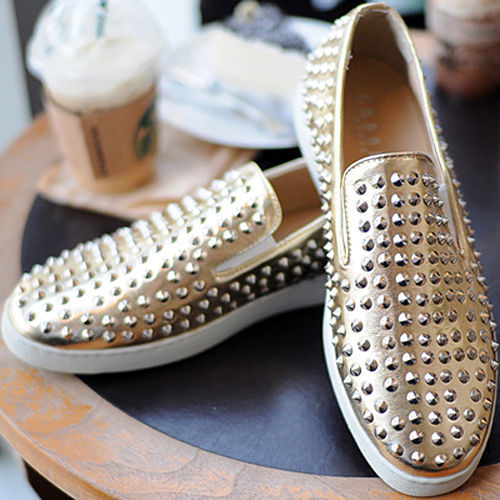 A pair of studded loafers may seem too edgy to wear with a dress, but if you combine the two pieces correctly, you can create a cohesive look. Try a simple, short dress that comes just above the knee. The dress should include an element of vintage style in its cut and pattern. Since the shoes are a statement piece in themselves, keep the rest of your accessories simple and chic. For instance, avoid pairing a studded bag with studded loafers, since the two pieces can overpower your look and draw attention away from you as the wearer.
Studded Loafers and Acid Wash Jeans
Studded loafers have a retro vibe, making them the ideal complement for a pair of acid wash jeans. Try long, bell-bottomed jeans or opt for shorter capri-style jeans instead. For a chic look, ensure that the acid wash pattern is subtle. Put on a pair of oversized, black-rimmed glasses, throw your hair into a messy bun, and wear a loose white jumper or blouse for a classy result.
Studded Loafers with Ripped Pants and a Leather Jacket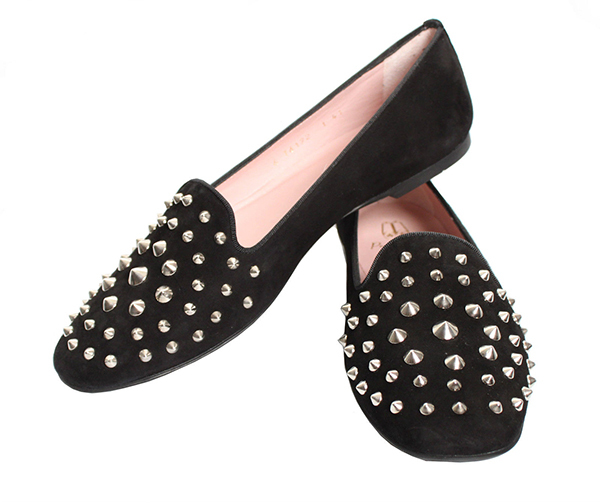 If you really want to celebrate the rock and roll roots of your studded loafers, pump up the look with a pair of black skinny pants or ripped jeans. A soft grey T-shirt ensures that you remain comfortable throughout the day. Add a black leather jacket on top for a more edgy style and for extra layering on cold days. When you are planning to go out with friends, you can glam up the look even more with a series of chains and necklaces of varying lengths or with a pair of large, dangling earrings.
Studded Loafers with Shorts and a Tank Top
Take your studded loafers all the way to retro heaven with a pair of shorts and a vintage cropped tank top. This outfit shows a lot of skin and works well during the warm days of summer. You can throw on a black leather vest if you want a little extra coverage. Be sure to accessorise your look with a few key pieces of vintage jewellery such as a bangle or two, rings, and earrings.