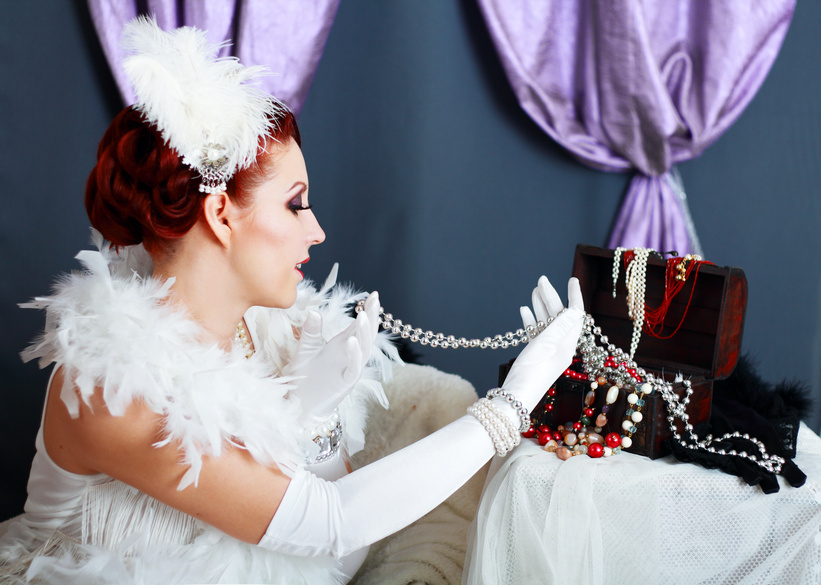 Colourful, fun, and stylish, feathers add just the right amount of flair to accessories and decorations. They come in many sizes and styles, and the affordable feathers add a luxurious, fluffy touch to just about anything. Purchase feathers, glue, and craft supplies on eBay and create your own fabulous, feathery crafts.
Feather Accessories
Chic and fashionable, using feather accessories is always in style. Update a headband, pair of shoes, or bracelet by adding feathers, or create your own, one-of-a-kind hair combs, barrettes, earrings, necklaces, or handbags by adding feathers. Use strong, heavy-duty glue, such as E-6000, to attach feathers to a solid surface, or buy jewellery-making supplies like earring hooks to create your own accessories using feathers of all kinds. Feathers make a groovy, hippie-inspired headband, and look pretty dangling from a chain link necklace. Glue feathers around the brim of a felt hat to give it a modern look, or adhere feathers to a pin and wear it like a beautiful brooch.
Feather Home Decor

Feathers are not just for fun accessories; they make great home decorations, too. Some of the things you can make with feathers include a feather wreath for your front door. Glue the feathers to a vine wreath with a hot glue gun, and then accent the wreath with ribbons. Make a nature-inspired mobile with sticks and hanging feathers, or tie feathers to long strips of lace or leather and hang the garland in your window. Design a home-made dreamcatcher, or tie feathers onto a plastic hoop and make a feather chandelier. Feathers also make cute seasonal decorations like a feather Christmas tree, or use feathers to decorate for Valentine's Day by adding them to flower arrangements or making hearts from red feathers. Glue feathers to a plain lamp shade to make it girly and feminine.
Feather Clothes

Sew feather trim around the bottom of a skirt, or use fabric glue to adhere the trim to the skirt. Use feathers to jazz up a bland blazer. Feathers look cute around the cuffs of socks, or use marabou feathers to enhance a dress. Feather trim accentuates the cuffs of a jacket or the neckline of a top.
Feather Party Decorations
Feathers make great party decorations and supplies. Put together home-made party hats for any get-together using cone-shaped paper party hats. Glue feather trim or feather boas around the edges of the hats, and add feathers to the tops of hats, too. Finish your craft by using glitter glue to embellish the hats. Tie boas around chairs for table decorations, or glue feathers to the edges of the table cloth. Stick long feathers in vases mixed with flowers for pretty centrepieces, or make masks for a masquerade party using coloured feathers. Glue feathers and googly eyes on pencils for party favours.