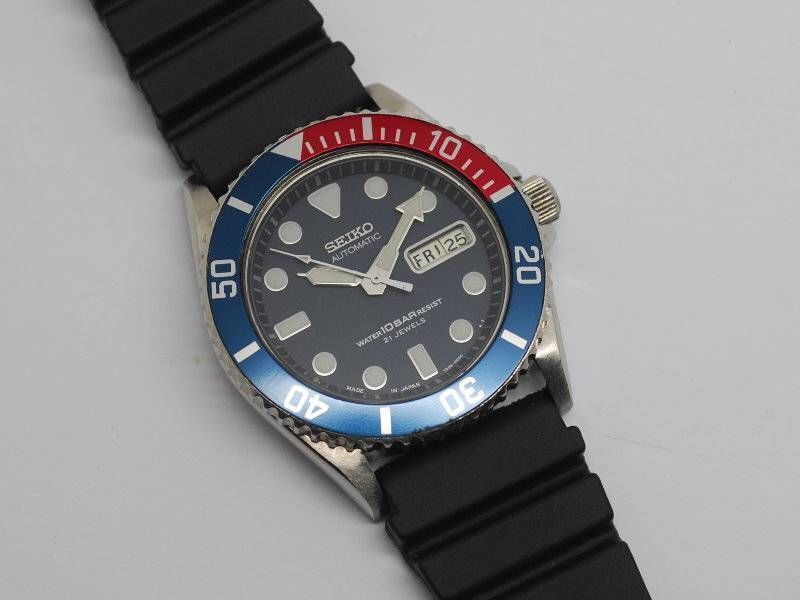 A vintage watch is a piece that many people want to own, but for those looking for a unique timepiece, a vintage diver's watch is a good alternative. Diver's watches are usually water-resistant up to 100 metres and some later models feature the distinctive rotating bezel to help the diver mark the elapsed time. Many sellers on eBay offer vintage dive watches, whether as collector's or wearable pieces. When searching for the right type of diver's watch , buyers should consider certain features that make these watches useful or collectible.

Age
As with any type of collectible item, a vintage watch should be old. Old is a subjective term, but experts agree that vintage is usually something that is between 20 to 100 years old. Age is more about preference though, but for beginners looking for a great, wearable watch, anything from the 1960s is a good option. Watches from this era have a good, classic style that makes them fashionable with almost any outfit.
Brand
When purchasing a watch for investment, brand is an important feature to consider. Some brands, like Rolex or Patek Philippe increase in value over time. The Oyster Submariner from Rolex, is a classic piece revered by many collectors and the watch of choice for famous people like Che Guevara and Sean Connery's on-screen alter ego, James Bond.

Rarity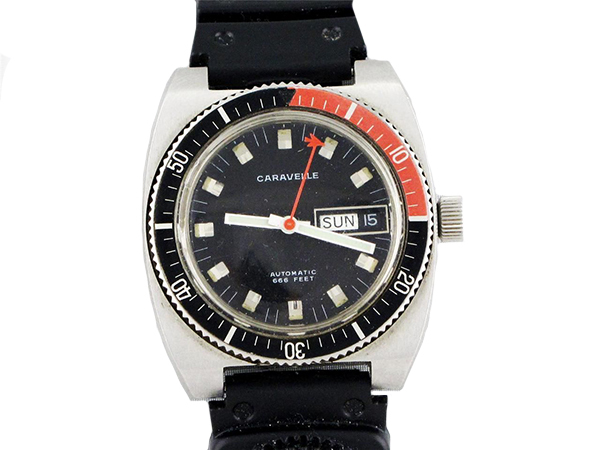 When it comes to vintage items, rarity is another important quality that collectors want. After all, if there's less supply of an item, then the higher the price it commands. For example, the 1959 Nautilus from Longines is a very rare watch. The company only made 300 pieces in total and they stopped production when they introduced the Longines 2 Crown diver. Such a piece in mint condition could set off bidding wars and sell for thousands of pounds.
Water-resistance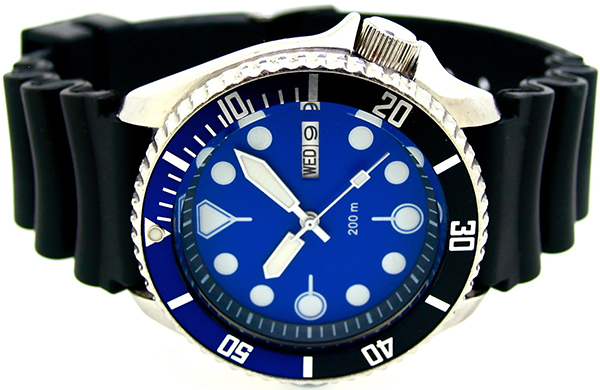 Perhaps the most important feature of a dive watch is its water-resistance, unless the buyer is purchasing a piece that is broken. A diver's watch is for use underwater, so it should still function up to depths of 100 metres. The Rolex Oyster was the first waterproof watch in the world, but the Omega Marine was the first timepiece to be rated for use up to 153 metres. Most people don't use dive watches when actually diving, but it's good to know that you can still wear your vintage piece without worry, even when you go outdoors.

Versatility
For men especially, a watch is usually a fashion accessory. A good vintage men's diver's watch should also be versatile as an accessory. It should look good with almost any outfit, whether it's a pair of jeans or a pair of trousers and a jumper. Metal is a good option, especially stainless steel, as it can go with a variety of outfits, although gold is always a classic color that is appropriate for both formal and casual occasions.