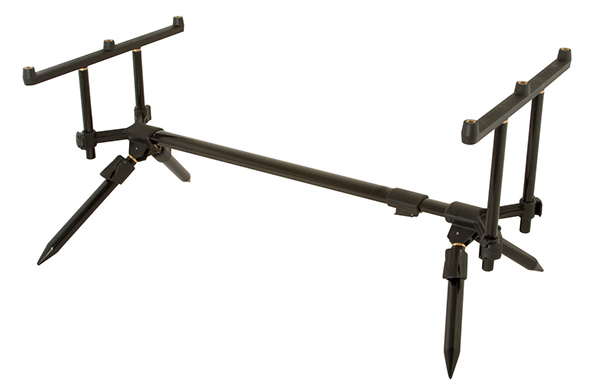 Fishing pods are the perfect way to keep a rod off the ground, detect bites with no resistance on the fishing line, and clear the rod of all obstructions to make it easy to reel in a big catch. Some rod pods also have bait alarms that allow the angler to know when a fish takes a bite without the catch feeling any tension in the fishing line. If you are new to fishing with a rod pod, you can choose a model that is suitable for beginners, which still has plenty of useful features.
Fox rod pods are popular because of their high quality and efficient design. The Fox Eclipse rod pod is ideal for beginners and is versatile enough for all types of carp fishing. It may not have all of the bells and whistles of other rod pods, but it is efficient and affordable. It is easy to use and supports up to three rods on a central tripod system that allows the angler to adjust it to point up or down within a matter of seconds using a convenient quick release lever. This pod is extremely user-friendly and stable.
Carp Kinetics RP1 Rod Pod
The Carp Kinetics RP1 rod pod is highly stable and affordable, making it another excellent choice for those new to carp fishing. It can hold two or three rods in a goalpost-style system. The four extendable legs have sturdy ground spikes and make it easy for any angler to position the pod in the perfect spot. The rod pod is lightweight and portable, and comes with a durable bag.
TF Gear Total Metal Gear Lite-Speed Pod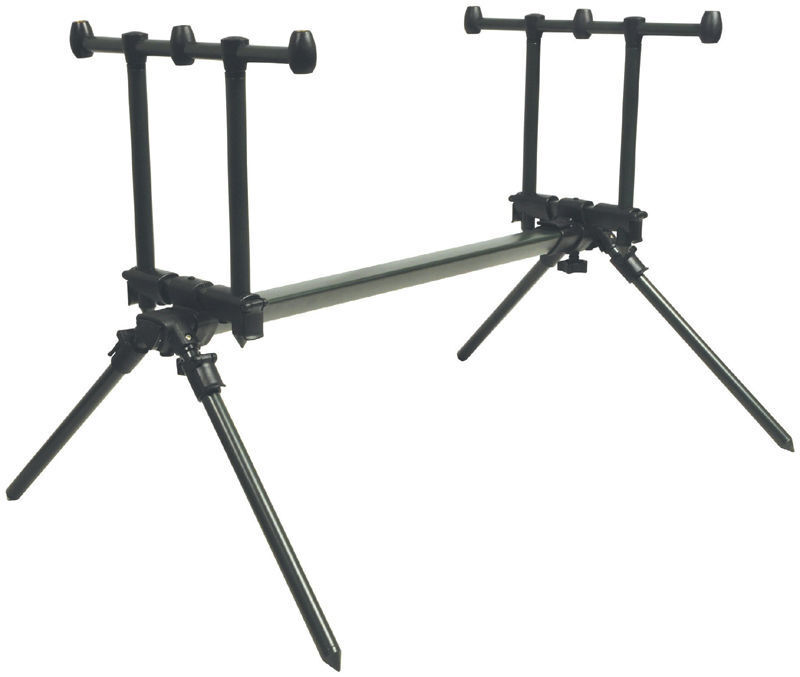 The TF Gear Total Metal Gear Lite-Speed Pod is ideal for any bank. It is lightweight, which makes it easy to transport, but it is still strong because it is made from high-grade aluminium. This affordable pod has a sturdy base and three rod buzz bars. It is fully adjustable in both length and height.
Nash H-Gun Rod Pod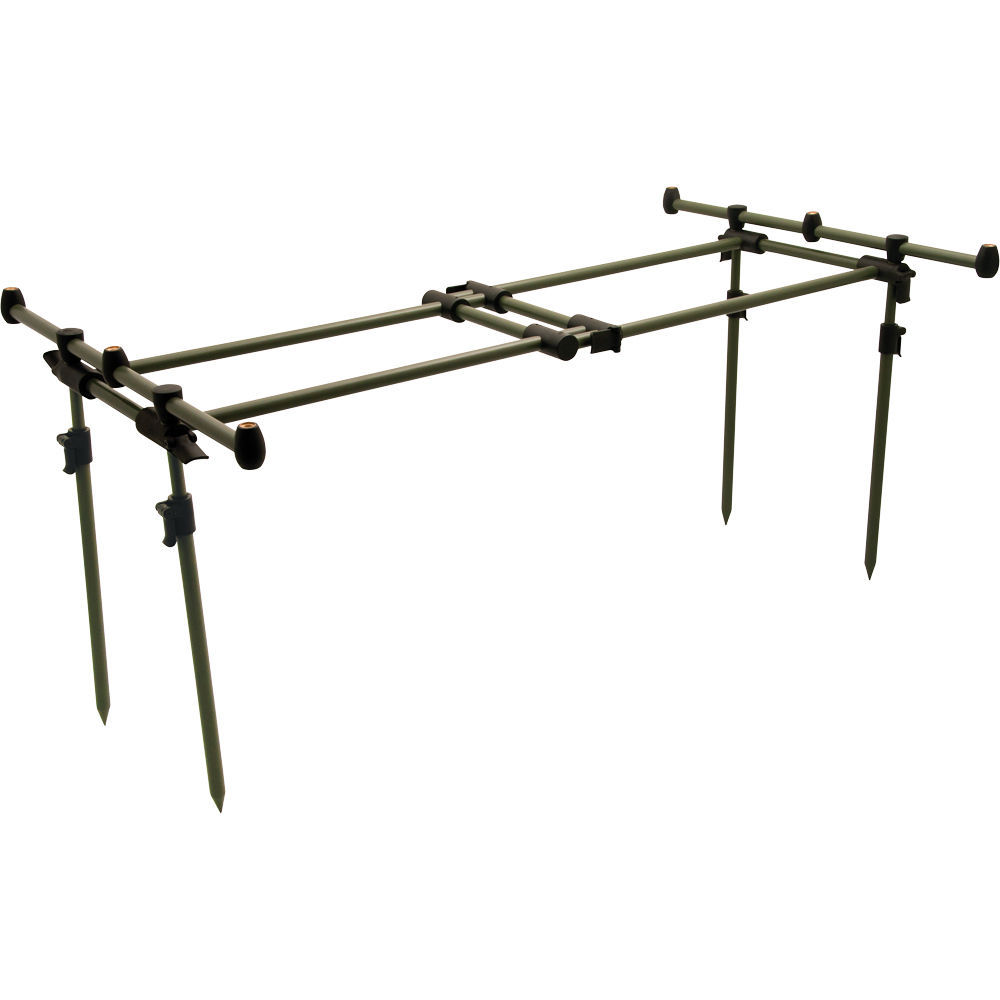 The Nash H-Gun rod pod is robust, yet light enough to carry comfortably. It is easy to adjust with a quick release, cam lock system. Anglers can adjust both the main bar and the bank sticks so that they can throw out a line, while keeping the rod level and secure, regardless of the terrain. It folds flat and has a carry case with individual compartments for other pod components, such as buzz bars. Beginners can choose from a two or three-pole set-up to help them to land the big catch of their dreams.