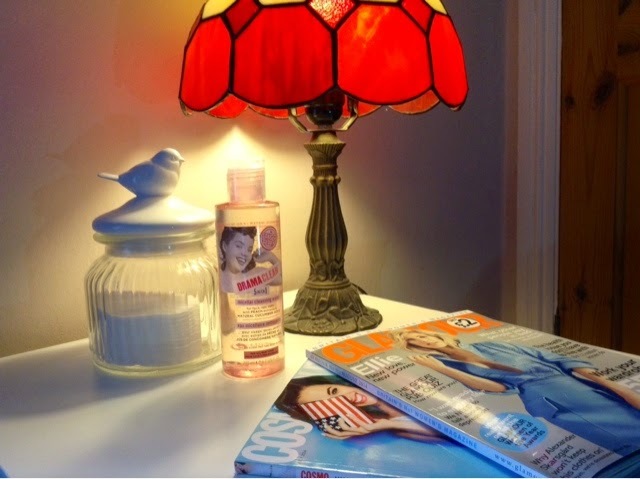 Add a caption
Because cleanliness is next to godliness. Or because sleeping in your makeup is gross.
My top five picks for cruelty-free skincare
Stepping into the world of vegan living can be a bit daunting, especially when it comes to beauty products. Thankfully many brands are getting better at labelling products, but there are so many different 'types' of cruelty free product, it can get confusing.

I class a 'vegan' product as one which does not contain animal products and is not tested on animals. Others may go one step further and say that a product isn't truly 'vegan' if other products by the same brand contain animal products, so please bare in mind that these products are my personal interpretation of vegan - none of them have been tested on animals or contain any animal products.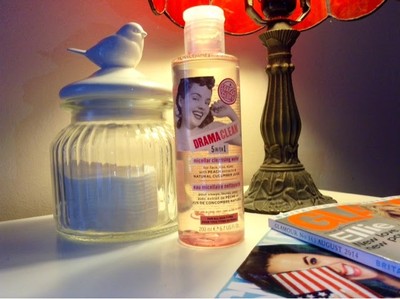 Soap & Glory 'Drama Clean' Micellar Cleansing Water
Micellar waters are all the rage at the moment, but unfortunately, most of the major brands (including L'Oreal, Garnier and La Roche-Posay) test on animals. Soap & Glory prides itself on testing its products on real life humans, which, let's face it, is just a better way of doing things.
Drama Clean is a new offering from Soap & Glory, and contains rich peach and goji berry juice to help soften the skin with vitamins A and C, cool cucumber waterjuice which refreshes and revitalises, botanical cornflower extract to calm the delicate eye area and aloe vera leaf juice to soothe and moisturise.

This is perfect for a first cleanse to take off any makeup or surface dirt. I like to use this ahead of working out to help keep my pores from getting clogged, then I do a second cleanse to get rid of the deep down dirt. Or I just use this if I'm being really lazy.

It smells delicious - really fresh, almost Pimms-like, and does a great job of sweeping away even stubborn makeup like waterproof mascaras and lip stains. I use a couple of cotton pads drizzled in Drama Clean, and just sweep over my skin to remove makeup and dead skin cells - easy peasy.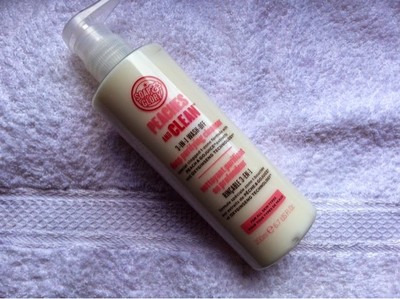 Soap & Glory 'Peaches & Clean' 3-in-1 Wash Off Deep Purifying Cleanser
Another great offering from Soap & Glory and happily, S&G is on offer quite often.

It's lovely and milky and quite thin, so you don't need a lot to cover your face. Again, it smells delicious, like peach melba. I like to use a pump of this on dry skin, work it in to loosen my makeup, then take it all off with a warm flannel - heavenly.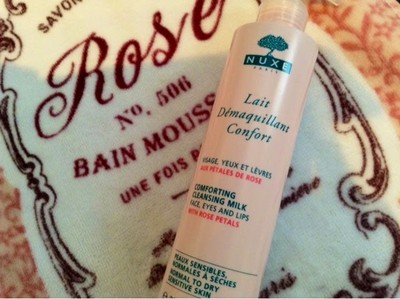 Nuxe Lait Démaquillant Confort
French brand Nuxe make some divine products (some of which contain animal products such as beeswax and honey - so be careful) and this one is no exception. The instructions on the bottle are a little old fashioned in my eyes (apply the cleansing milk to a cotton pad, remove makeup, cleanse with more cotton pads and toner) so I ignored them completely (obviously) and plumped for my usual makeup removal method - rub all over dry face and polish off with a wet flannel or muslin cloth.

Luckily, this worked a treat, and is how I've been using the cleanser ever since, although it is a little on the thin side so it's not much use in the shower as it just slips off my face and down the drain.

If you're not into florals, beware - this contains rose petals and you can smell them from the second you dispense the product, but I personally like the light floral scent.

Ahh, French skincare, you are truly wonderful.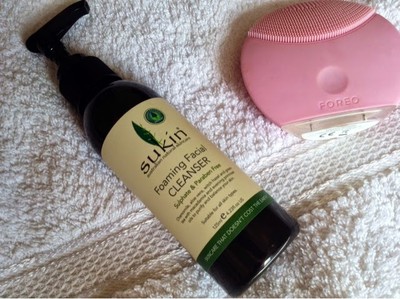 Sukin Foaming Facial Cleanser
Sukin is a natural personal care company from Australia, producing over 50 products which are free from SLS, synthetic fragrances, detergents, mineral oils or parabens. The whole range is also free from animal products!

This foaming facial cleanser had one of those scents that reminds you instantly of something - fortunately it's lemon drizzle cake, and let me tell you, smothering your face in a sweet citrusy scent twice a day is pretty darn heavenly.

Not only does it smell great, it also does an amazing job of removing makeup and dead skin cells, my face feels super soft and clean after every use, particularly if I've also used my Foreo Luna Mini.

The cleanser dispenses in a thick, transparent gel and is easy to work into the skin without sliding all over the place which makes it great to slap on in the shower. It's also unisex, which I'm not sure is a good thing as my fiance's taken to using it... you've been warned, ladies.

Active ingredients include chamomile, aloe vera, witch hazel, green tea, macadamia oil and evening primrose oil, which all help to purify and balance the skin, without drying it out and although this is a foaming cleanser which can be quite harsh on the skin, this leaves no dryness or tightness behind whatsoever. It also contains tangerine, mandarin and vanilla extracts, which I'm guessing are behind the delicious scent.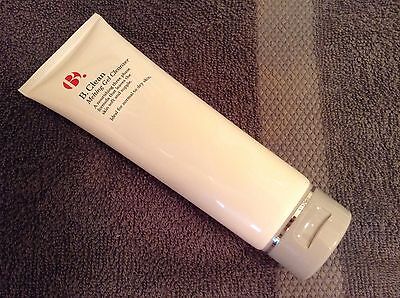 B. Clean Melting Gel Cleanser
B. should be a staple brand for UK-based vegans, and here's why;
1. It's affordable - this cleanser usually retails at a purse-friendly £6.99.
2. It's always on offer. I bought this bottle for £3.47.
3. It's easy to get your hands on - just pop to Superdrug.
4. It works. It just does.

My favourite thing about this cleanser is that it's like nothing I've ever tried before. This goes on as a gel, turns into an oil to break down even the most stubborn makeup and then turns into a milk on contact with water to wash away easily.

It's not scented which makes it a great option for those with sensitive skin, and it's not at all drying - in fact it's designed for normal to dry skin.
This guide was written as part of BzzAgent's latest campaign in conjunction with eBay.