During the winter months, add an extra touch of holiday magic with holiday pyjama sets for your little bundle of joy. Clothing designers provide plenty of winter holiday sleepwear options for boys. Take some time to review the popular choices so that you can match your boy with his ideal pyjama set for the holidays.
Holiday Footie Pyjama Sets for Boys
For baby boys, footed pyjamas are a cosy option. These comfortable pyjamas provide full coverage for newborns who cannot regulate their own body temperature yet. The style also works for older babies who crawl or toddle around the house. The footed pyjamas often have a different material on the bottoms of the feet to provide traction and help little legs keep their balance. For holiday flair, these pyjamas for boys frequently include the traditional green, red, and white, and images of snowmen, reindeer, and other iconic holiday characters and objects.
Two-Piece Holiday Pyjama Sets for Boys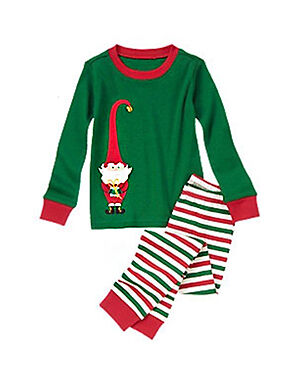 As boys grow older, they usually prefer two-piece pyjama sets instead of footie pyjamas. Look for holiday pyjamas that come in warm materials such as flannel, cotton, jersey, and wool. Young boys enjoy seeing their favourite Christmas characters on their sleepwear. They like sets featuring elves, Santa Claus, Rudolph, and other characters. Older boys, especially teenagers, may prefer red and green plaid or red and green stripes rather than pyjamas bedecked with cute patterns and images.
Santa Claus Pyjama Sets for Boys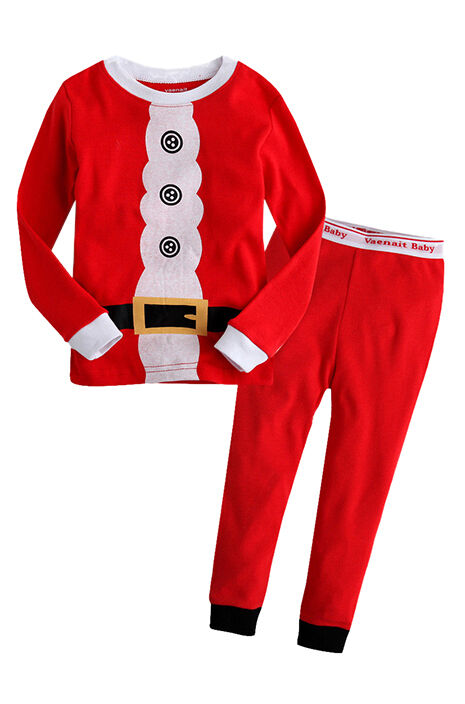 Boys can dress up as Santa every night with a Christmas pyjama set that mimics Santa's signature look. A red one-piece pyjama with a sewn-on black belt and buckle and imitation white trim turns any wearer into a little Santa look-alike. Other boys may enjoy dressing up in green elf pyjamas instead.
Matching Family Holiday Pyjama Sets
Pyjama sets for the whole family are a fun way to celebrate the season. Boys can enjoy matching their brothers, sisters, and parents as everyone dons festive red and green sleepwear. Usually family pyjama sets feature unisex designs, such as fun, colourful trousers featuring Santas, sleds, or presents. The pyjama tops may match the trousers or they may be white T-shirts with just one central image that coordinates with the pattern of the bottoms. Sometimes, families have the option of customising each pyjama set with their names.