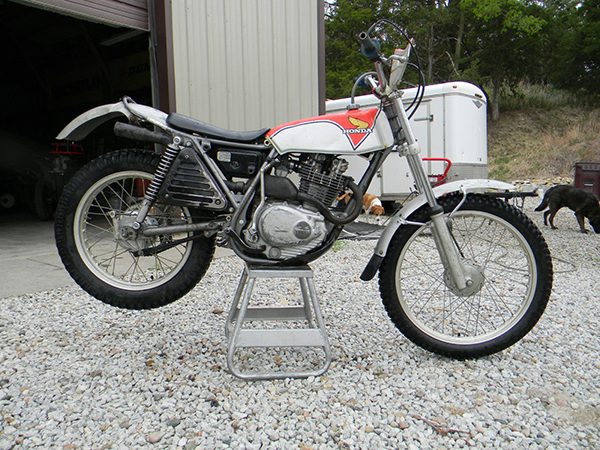 Trials bike events are challenging, and competing in them requires both skill and the right bike. This particular sport is not about speed or endurance, but rather, going through an obstacle course without putting feet on the ground. When it comes to this type of event, Honda is a great option for those searching for a lightweight bike. Buyers should consider the top Honda trials motorbikes to ensure their future success.

Montesa 4RT
The Montesa 4RT was a revolutionary bike when it first came out in 2006. It was a very efficient machine which produced very little emissions, thanks to its unique engine. While most trials bikes had two-stroke engines, the Montesa featured a compact four-stroke and four-valve model, with PGM-FI electronic fuel injection. While some thought this would slow down the bike, it actually had a high torque and power and increasing its displacement to 260cc and allowing it to to compete with comparable models. The lightweight chassis is made of a sleek aluminium material and has some amazing shocks and suspension systems, which only improvs its ride.
Honda TL 125S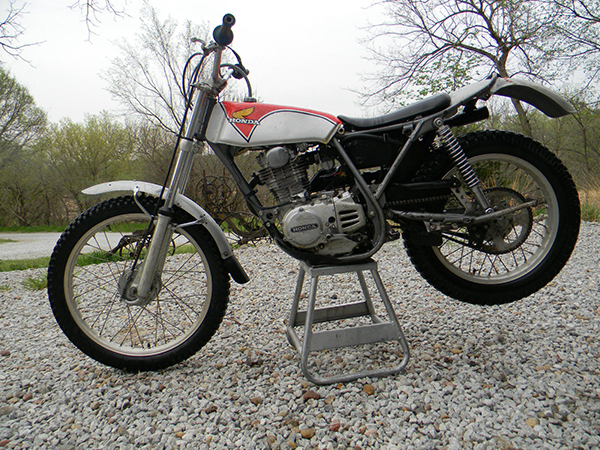 The Honda TL 125S bike is a classic twin shock trials bike. Famed trials biker Sammy Miller helped create this bike, alongside Honda's leading designers and engineers. It features a 238cc motor with one cylinder and a four-stroke cycle, with a capacity of one gallon of petrol. This 125 motorbike has a Flywheel ignition system and a kick starter. It also has a five-speed transmission, which allows it to speed through most courses in a minute and a front suspension system with a telescopic arm. The rear suspension, on the other hand, uses a swing arm system.

Montesa Cota 315R
The Montesa line actually comes from Honda's Spanish subsidiary of the same name. The Cota 315R is a favorite amongst those who love Honda motorcycles is because it is a solidly-built bike. It has an exceptional rigidity which, coupled with Honda's high-quality design and parts, makes it a formidable trials bike. One reason why this bike feels so solid is that the superior parts actually add to the bike's weight. It features a four-stroke engine with a displacement of 249cc.
Honda RS 250T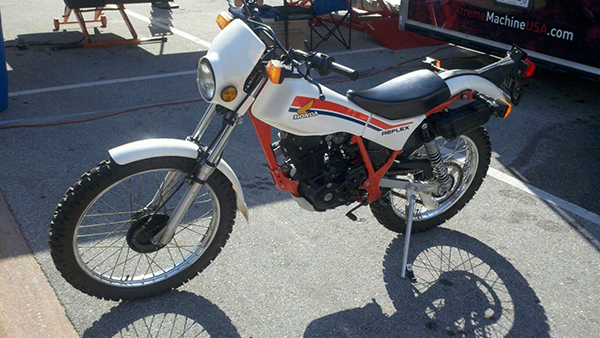 The Honda RS 250T was an excellent race back when it first came out back in 1981. It was based on the earlier 200 model, but with some modification to the chassis so it could accommodate the air-cooled, four-stroke 15Hp 249 HRC engine. The rear wheel axle had perforations along the extension and for Honda trials fans, this particular bike was one of the nicest bikes ever built by the Japanese company. The 250T has a constant mesh, six-speed transmission with a wet multi-plate clutch..

Honda TLM 260R
The Honda TLM 260R has a two-stroke engine with a displacement of 256cc. The engine can reach a maximum torque of 2.79 KG/m at 3,500 RPM. It has a six-speed transmission with a diamond steel-type frame and a telescopic front suspension with a Pro-link rear suspension.