A woman has many weapons in her arsenal, and one of the most important is her underwear. Women's knickers come in a wide variety of styles and designs, but there a few that every girl simply cannot live without. After all, there is nothing like wearing a sexy pair of panties underneath a business suit or conservative dress. These knickers make the wearer feel comfortable, sexy, and most important, empowered. You should buy knickers from a good quality high street or online retailer, such as La Senza or eBay.

Nude Seamless Thongs

When wearing white, tight jeans, or formal dresses, VPLs or visible panty lines are an unwelcome sight. A pair of seamless thongs, preferably in a nude colour, is a must when wearing any type of tight clothing. Thongs can help accentuate curves and elongate the legs. They do have the least coverage, but that means panty lines stay incognito.
Lace Knickers
A pair of lacy panties may be just what a woman needs to make her feel sensual. Lace, after all, stirs up sexy connotations, and can be more exciting than simply staring at a naked form. Choose from a variety of options, from lacy thongs to full-coverage panties. Stretch-lace knit materials are the best option as these offer comfort without sacrificing style.
Low-Rise Bikinis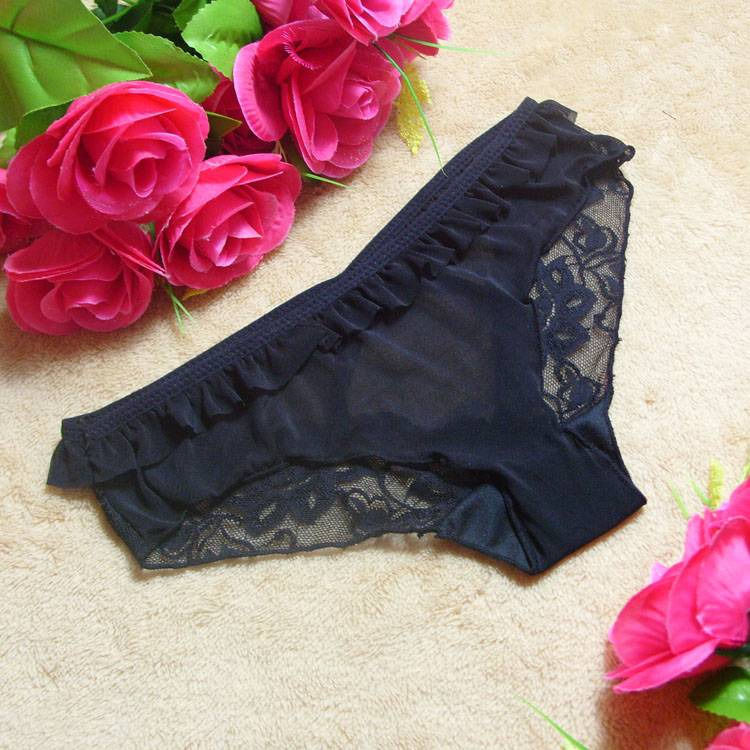 Low-rise bikini briefs are great for everyday wear, as it offers more coverage for the bottom, but has a high cut which creates the illusion of a longer leg. These come in a variety of colours and styles from which buyers can choose, though 100 percent cotton bikinis are more comfortable and breathable. Since these knickers sit lower on the hips, they are the perfect companion to low-rise jeans.

Sexy Knickers
Every woman needs sexy knickers for those special nights out, or in. Many people may think that lingerie is more for their partner's benefit, but many women enjoy wearing sexy underwear even if they are not on a date. A luxurious pair of silk panties or French lace thongs could be just what can help her feel confident and desirable. From red satin bikini briefs to v-strings that leave little to the imagination, buyers can find the right pair to wear to that hot date.

Classic Briefs
Sexy knickers should be part of any woman's wardrobe, but regular undies like the classic brief are just as important. These knickers cover the bum and the band sits just below the bellybutton. When lounging about the house or for those casual dress days, a good pair of cotton briefs give maximum comfort. Full briefs are also quite useful as they offer a seamless coverage while providing lift to the bottom and minimise tummy flab. Many stores offer sexy and stylish briefs, so buyers do not have to worry about sporting something their grannies would wear.