Debenhams' Maine New England brand has a lot to offer the shopper looking for casual clothing, and this is especially true for those who need a new jacket for autumn. Maine has several jacket styles for men and women, including blazers, quilted jackets, parkas, and of course, the quintessentially British Harrington jacket. Learn about the top jacket styles for autumn and prepare to enter the season with style.

Maine Blazer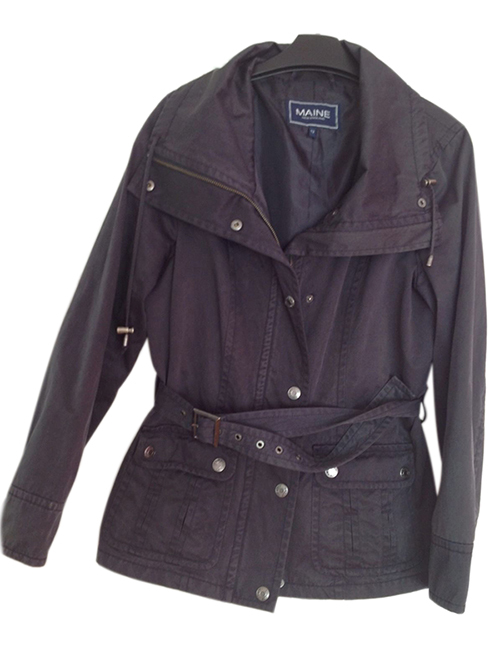 A Maine blazer is perfect for chilly or windy weather when a sweater or a thicker jacket would be too bulky. Men's blazers come in navy and beige linen blends, with a choice of pinstripes or herringbone in navy. As sleek as they look, they still have three outer pockets and two inner pockets to carry a wallet, phone, keys, and more unobtrusively. Women's blazers are stylishly fitted and available in beige cotton or blue denim. These smart casual blazers go with jeans, trousers, or even capris for women.
Maine Quilted Jacket
The quilted jacket handles colder weather than a blazer. For men, Maine New England offers two styles. The black one has a front zip, poppers, and three front pockets. The grey jersey lining provides warmth and comfort without adding bulk for a sleek-looking Maine jacket with classic styling. If pocket space is a priority and jersey makes you sweat, the navy jacket fits the bill better. It has six outer pockets and a black polyester lining for a lighter jacket with the same quilted look.
Maine Parka
The Maine parka jacket is to women's fashion what their quilted jacket is to men's fashion. Available in two colours, navy and taupe, it combines style and function. As far as warmth and comfort, the parka jacket has a hood and the zip-popper combination that keeps the wind out. Four front pockets—two of which have zips—provide more than enough room for essentials without adding bulk. It is lightweight, with a cotton-polyester lining that provides just enough warmth for cool fall weather. As for style, an elastic cinched waist allows for a fitted look, and the hood lining and cuffs feature a simple floral design that contrasts nicely with the solid main colour.

Maine Harrington Jacket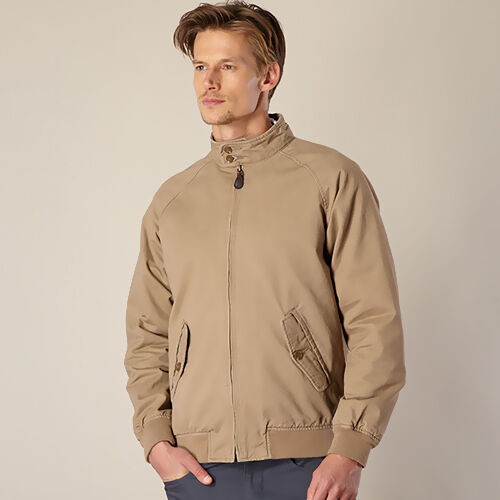 The Harrington is as simple as it gets while maintaining a style that sets it above the average raincoat or mac. Maine Harrington jackets feature neutral colours like navy, cream, and taupe on the outside and either blue chambray or a green checked lining. The shell and body are cotton, with a polyester sleeve lining. Two outer pockets and an inner chest pocket are standard. The Harrington makes a great choice for fall, as it is versatile and goes with almost anything.