Makeup applicators are the essential companion to the powders, liquids, and gels that women use every day to accentuate their best features. Considering how much good makeup costs, it only makes sense to invest in the best applicators. High-quality makeup applicators leave your face looking as if it had no makeup at all--which is, of course, exactly the way you want it.

Sponge
While basic wedge-shaped sponges do get the job done, high-end elliptical sponges are easier to handle and leave fewer streaks. Wedges are more affordable, but professionals go with egg- or tear-shaped sponges like the Beautyblender for durability and smooth application. Moreover, look for makeup sponges that have a wide base for areas like the forehead and cheeks and a finer point for the eyes and other corners.

Powder or Kabuki Brush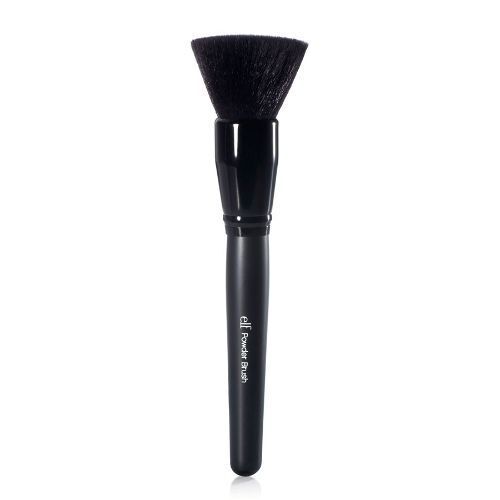 Thick round brushes intended to smooth and blend makeup and apply powder or mineral foundations,kabuki brushes are short and fit easily in purses. They have denser bristles than powder brushes, and many feature natural animal hair. These hairs hold pigment better than synthetics but are harder to clean for the same reason. Look for a brush that has a full firm head to make buffing on a foundation quick and easy, such as the Bare Minerals Full Coverage Kabuki, a goat hair brush.
Angled Liner Brush
Use an angled liner brush with a fine point at the tip so that eyeliner lines always come out clean. These applicators have long thin bristles to make it easy to create a perfect thin line along the last line and also work to apply makeup to the eyebrow. Proper maintenance is key, since rough washing can soon alter the tip of the brush.

Fan Brush
A fan brush has a thin line of bristles that fan out, an ideal shape for applying blush or setting powder and blending or removing excess powder. Use one for light applications of any kind of powder and softens hard lines. Choose a well-known brand to ensure that the bristles do not lose their shape or fall out of the ferrule after a short period of time.
Eyeshadow Brushes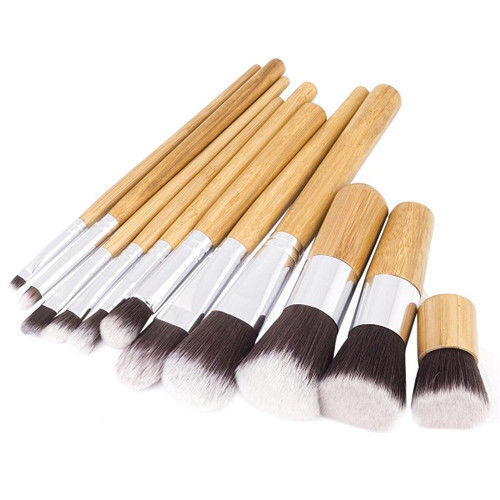 An eyeshadow brush has a rounded tapered tip for applying eyeshadow. The most useful size is smaller than the eyelid but bigger than the smallest fingernail. Use a slightly more tapered eyeshadow brush, sometimes called a "crease" brush, apply colour to the crease of the lid.