When considering buying a new dining set, an antique dining table offers many great benefits. Antique furniture is durable, attractive, well-built, and is often considered a collectible item. Many different styles of antique dining tables are available and they range significantly in price. One factor directly affecting an antique table's price and value is what it is made from. Many antique dining tables are made from hardwoods, like oak, walnut, and mahogany, while others are made from softwoods, particularly pine. For a luxurious table that makes a real statement, one might also consider the value and attractiveness of an antique marble dining table.
Antique Hardwood Dining Tables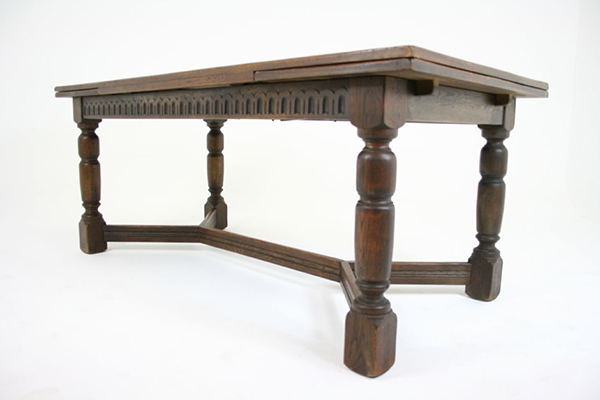 Antique hardwood dining tables are highly sought after. The majority of authentic antique dining tables use a hardwood in their construction. The most popular hardwoods include oak, mahogany, walnut, cherry, and maple. Antique oak dining tables are quite light in colour and are very sturdy, not easily scratched, dented, or damaged. Oak is also resistant to fungal and insect attack. With beautiful grain markings, antique oak dining tables are a great investment for the family home. Antique mahogany dining tables are desired for their deep dark red-brown colouring. Mahogany is also a hard and durable wood. Many mahogany furniture pieces are highly lacquered, giving a very glossy finish. Antique walnut dining tables are prized for their beautiful grain patterns and mottled colouring. A very hard, dense, wood, antique walnut furniture polishes up to a very smooth finish.
Antique Softwood Dining Tables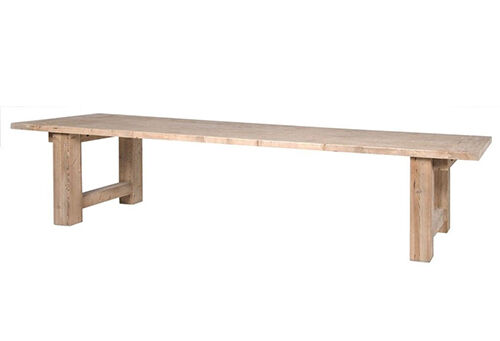 Antique softwood dining tables are often less expensive and not as highly sought after as hardwood tables. Pine, cedar, and spruce are examples of softwoods. Antique pine dining tables offer good value for money as they tend to be less expensive than hardwood tables. A well-built antique pine table is fairly lightweight and light in colour, though pine is often stained to various shades of brown through to black. Cedar is another softwood sometimes used to make antique furniture. Antique cedar dining tables are not as commonly available as pine. There are many different types of cedar available, each having different characteristics. Antique cedar furniture ranges in colour from mid light brown shades through to very dark brown shades.
Antique Marble Dining Tables
Another type of material used in making antique furniture, particularly dining tables, is marble. An antique marble dining table is usually very expensive. Marble comes in a wide range of colours and patterns. Prized for its natural beauty and its durability, antique marble dining tables look stunning in any home and mix well with modern furniture. They are not easily damaged, scratched, or dented, are easily maintained, and last for many years. Historically, marble was used in luxury homes only afforded by the wealthy.