A new mattress is a major purchase for a home, and nothing guards this investment better than a quality mattress protector. The many different types of mattress protectors on the market include waterproof versions and those with increased padding and protection against allergens and dust mites. A quality mattress protector also provides sleepers with a cool and quiet night's rest. Learning about top products on the market helps buyers locate the best mattress protectors for their homes.
SafeRest Premium Hypoallergenic Waterproof Mattress Protector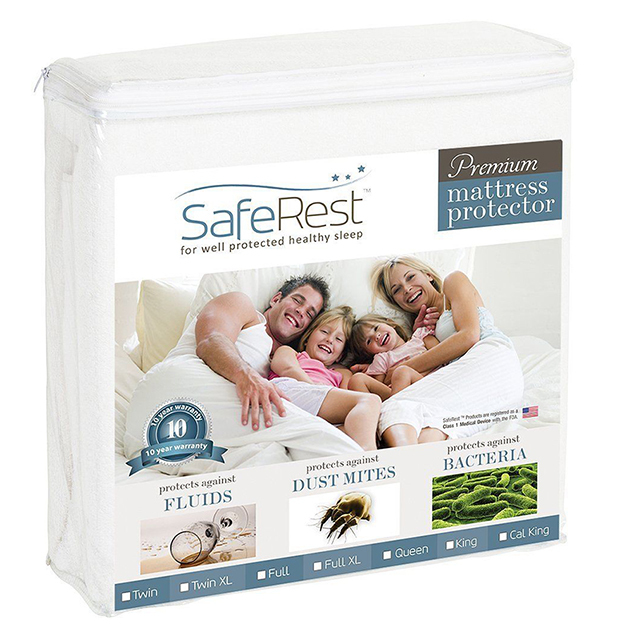 Buyers in the market for waterproof mattress pads have several options, and the convenience of removing the mattress pad and washing it is often a top consideration. The SafeRest premium hypoallergenic waterproof mattress protector excels in this area. The product safely protects a mattress from perspiration and fluids, and it also guards against dust mites, making it a great choice for people with allergies. The fitted mattress protector has a strong elastic strip along the lower edge to hold it snugly around a mattress, and a soft cotton terry back keeps the protector light, cool, and quiet. Buyers can shop for the protector in many different sizes, including single, double, queen, and king.
Silentnight Luxury Quilted Mattress Protector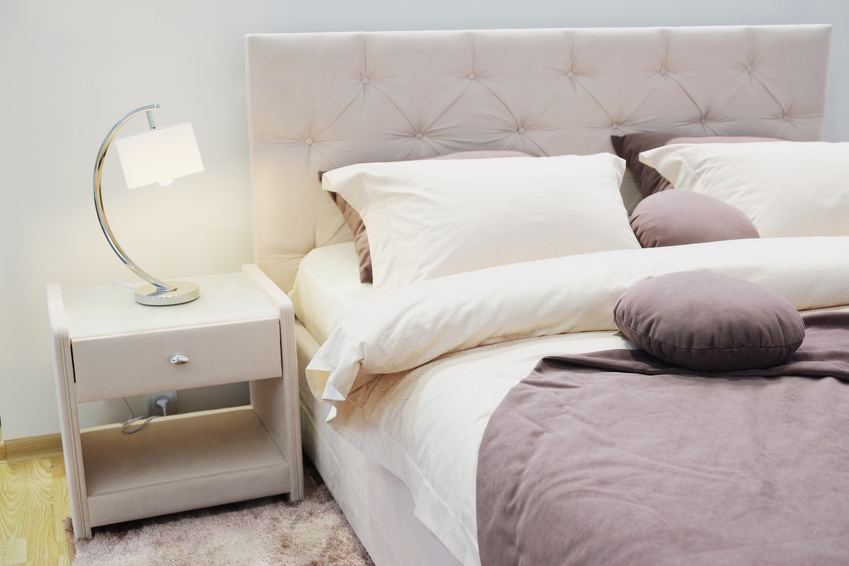 For a taste of luxury, the Silentnight luxury quilted mattress protector is a comfortable and affordable choice. The protector consists of hollowfibre for a fluffy and light feel. Hollowfibre is also hypoallergenic, making it the perfect choice for pillows and mattress protectors. Asthma sufferers find relief using this protector, and the quilted design adds comfort beneath the sheets. The quilted mattress protector slides easily over single, double, and king size mattresses. It is machine washable and dryable for easy maintenance.
Protect-A-Bed Premium Waterproof Mattress Protector
The premium waterproof mattress protector from Protect-a-Bed is another great option for buyers in the market for a waterproof product. A terry-top layer provides softness for the sleeper, and the polyurethane film backing repels liquids. The waterproof design also remains breathable to keep sleepers cool. It has a dust-mite barrier for those who are susceptible to allergens, and the product is machine washable and safe in the dryer. In addition, the cover is available in a full range of sizes, including single, double, queen, and king.
Love2Sleep Terry-Towelling Waterproof Mattress Protector
With its waterproof mattress protector, Love2Sleep places extra emphasis on creating a product that remains cool and quiet all night long. The breathable cotton towelling minimises the likelihood of perspiring at night, and the crinkle-proof design does not make noise when sleepers shift positions.