Next time you are creating a cake for a birthday, holiday, or special occasion, skip the boring round layer cake and opt for an exciting, visually interesting shaped cake. To make a shaped cake and cake decorations, you need cake moulds. Novelty cake moulds add whimsy and fun to an everyday cake, and make any occasion even more special. Choose cake moulds based on the event or celebration type and make the perfect cake for your guests.
Animals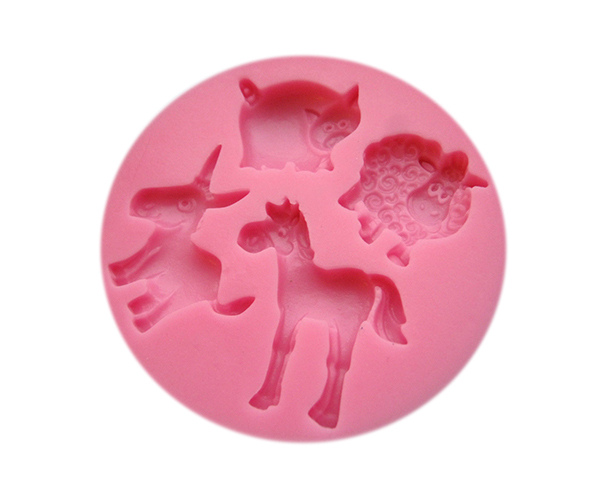 Animal moulds come in all shapes and sizes and make cakes come to life. Choose a cute teddy bear mould for a baby's birthday party or a three-dimensional butterfly mould. Other animal moulds include rabbits, ladybugs, fish, horses, and dinosaurs. Small moulds create cute cake decorations when you use fondant to fill them and adorn a cake, such as using paw print moulds to decorate an animal mould cake.
Flowers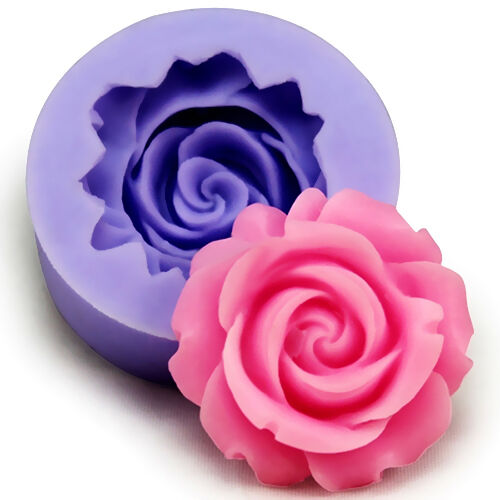 Flower cake moulds make beautiful tea cakes, cake decorations, and regular-sized cakes. Select a rose cake mould to make a cake bursting with sugar flowers, or choose a large flower mould to decorate an oversized cake, such as a wedding cake. Use a flower cake tin in conjunction with flower cake moulds to produce a floral masterpiece.
Characters and Toys
Beloved characters work well for children's birthday parties and special occasion cakes. Some of the most popular character cake moulds include Hello Kitty moulds large or small or Peppa the Pig cake moulds. Make a crafty, creative LEGO cake for a block lover or a Mickey Mouse cake for a Disney fan. A castle mould makes a pretty cake for a little girl's princess party, and a train mould works for a little one's special cake. Add decorations made with magic wand moulds, ballet shoes moulds, or sports ball moulds.
Cupcakes and Cake Pops
There are few things more thrilling than a giant cupcake. Use a giant cupcake mould to create an amazing cupcake that feeds more than one guest. There are cupcake moulds of all sizes to make creating cupcakes easy and mess free. There are also giant cookie cake moulds as well. Cake pops look like lollipops but they have cake on the ends instead of candy. Use cake pop moulds to achieve this design. These make perfect party favours or cakes for little ones since they are individual and easy to eat. Dip the finished cake pops in icing and decorate them with sprinkles.

Party Themes
Choose a cake mould which matches the theme of your party, such as baby cake moulds that include shapes like baby bottles, rattles, babies, and nappy pins, or car moulds for a race car cake that include car emblems and steering wheels. Choose holiday moulds to complement a Christmas, Easter, or Halloween cake, such as snowflakes, reindeer, Easter eggs, pumpkins, or fall leaves.