PlayStation Move is Sony's step into the future of motion-based gaming. Released in 2010, there are now a plethora of games that support it, including sports and party games. With the dawn of virtual reality headsets, PlayStation Move has even more potential.
PlayStation 3 Sports Champion Move Bundle
Playstation 3 Sports Champion Bundle is for anyone wanting to get into PlayStation gaming.The bundle includes a PS3 system, a Move handset, a PS3 controller, a PlayStation eye camera, and the Sports Champion PS3 game. Sports Champion takes full advantage of the Playstation Move controller by allowing the player to simulate playing volleyball, archery, and more. With this bundle you have the whole of the PS3 experience, as well as the Playstation Move, available to you.
Playstation 3: PS3 Move Essentials Kit
The PS3 Move Essentials Kit is for gamers who already own a PS3. The kit comes with a Playstation Move Controller, Playstation Eye Camera, and a disc with a variety of game demos. The demos range from sports to party games to test your new Playstation Move.
The Wonderbook: Book of Spells Move Bundle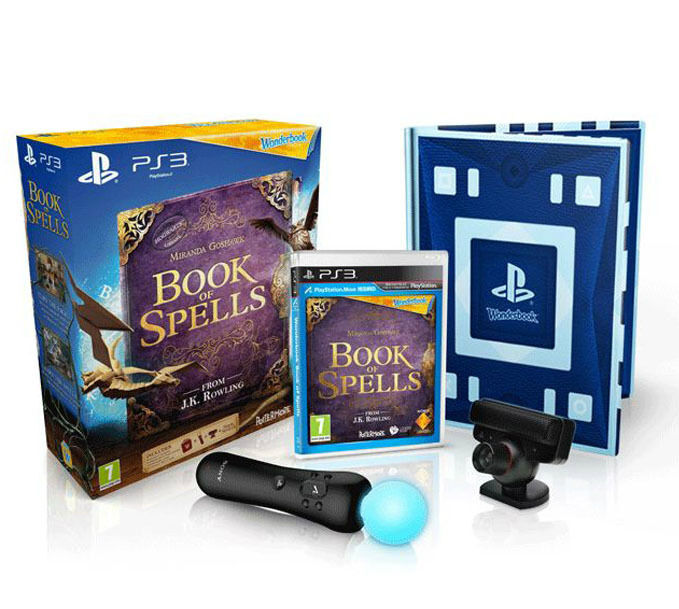 The Wonderbook Bundle comes with a Playstation Move controller a Playstation Eye camera and the Wonderbook game. Containing writing from J.K. Rowling, this game seeks to bring book-based storytelling to home entertainment centers. Following the footsteps of the Harry Potter series, players take the role of a student learning spells using the Move controller as a wand. This bundle is ideal for magic fans of any age.
Playstation Move EyePet Bundle
Eyepet is a game that uses both the Playstation Eye camera and the Move controller. As the name implies, players take care of a virtual pet. This pet appears on-screen and can play with anyone in the room. Using the Move controller, you can interact with your pet, play with toys within the game, and even create 3D toys for your pet. This bundle includes a Playstation move controller, a Playstation Eye Camera, and EyePets Playstation Move Edition game.
SOCOM 4 Full Deployment Playstation Move Bundle
SOCOM 4 Full Deployment Playstation Move Bundle is ideal for those who enjoy shooter games. For more mature audiences, SOCOM follows a 5-man special forces squad operating in Southeast Asia. This game contains violence and some adult language. Scoring well with many online critics, the fourth installment of the SOCOM series brings new life with the Playstation move. The Sharp Shooter Move peripheral simulates holding a gun, allowing for precise aiming in game. The bundle includes a Playstation Eye camera, Playstation move controller, Playstation move navigation controller, Sharp Shooter gun peripheral, and the SOCOM 4 Blu-ray game disc.