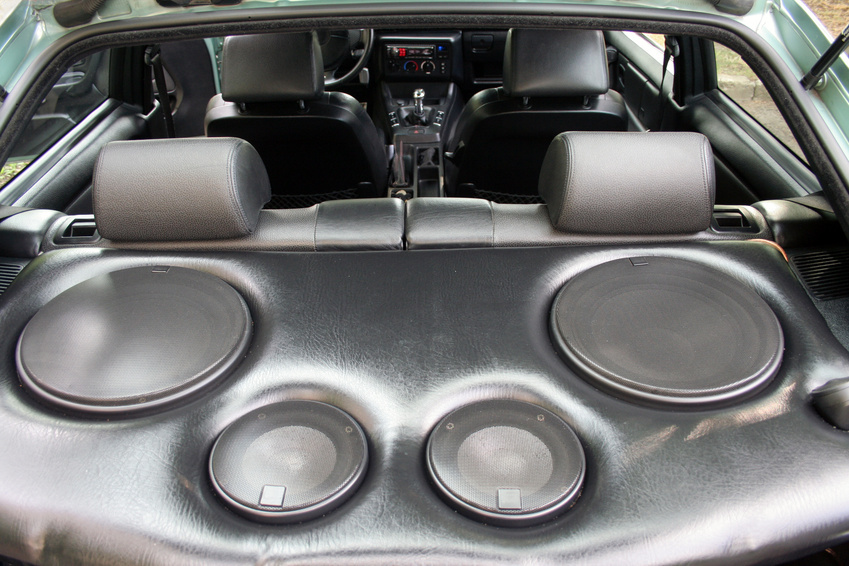 A great way to pass the time while driving is to listening to your audio system. You enjoy your favourite tunes, listen to audiobooks, enjoy some talk radio, and stay awake on long drives. In order to enjoy the sound to the fullest, you need a functioning car audio system. Equipping the system with the top products can enhance the sound quality and make your driving time more enjoyable.
Subwoofer

A subwoofer is an essential part of any audio system. The subwoofer provides the low frequency bass sounds and therefore gives the sound a depth and realism. You can choose between powered, enclosed, component, and vehicle-specific subwoofers. Moreover, they also come in different sizes. In addition, you need to decide on the specifications you require. You should consider the subwoofer's frequency range, number of voice coils, impedance, sensitivity, and power. Some of the top car subwoofers include Rockford Fosgate P3D210, Power Acoustik MOFO, Kicker Solo-Baric L5, Polk Audio DB1222, and Infinity Kappa 100.9w.
Head Unit

The head unit of the audio system is the control centre from where you reach all the other components. Choose a head unit that allows for customisation, so you can fine-tune it to your preferences. The most essential characteristic of a head unit is its sound quality; the unit should sound good on its own, even without an amplifier. Make sure the unit comes with a built-in crossover as well as high-pass filter and low-pass filter controls that allow you to direct appropriate frequencies to the correct speakers and thus protect the speakers. For more flexibility, ensure that the head unit supports a vast variety of audio formats, so you can playback different types of files. A USB port or a CD drive is especially useful. A head unit with Bluetooth capabilities makes it possible to answer your phone calls via the unit hands-free. The top units also include three RCA outputs that allow you to upgrade the sound system with more speakers.
External Amplifier
Many head units come with built-in amplifiers, but for the best sound quality you should install an external amplifier in your system. On them, you can adjust the bass, midrange, and high frequencies separately and thus create a balanced system. Subwoofers generally require more power than other speakers and the external amplifiers provides for this. Some people even use separate amplifiers for their subwoofer, but this also calls for crossovers between the devices that, in fact, are sometimes also part of some amplifiers.