A teenage railway enthusiast might enjoy a large picture book or a thorough understanding of how trains contribute to war efforts. Whatever the case, fellow enthusiasts offer books on the subject, many of which are bestsellers. Before buying a railway book for your teen, consider asking if they like a particular era or kind of railway to better your search.

Steaming to Victory: How Britain's Railways Won the War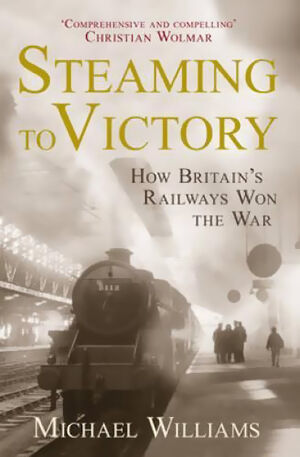 Author Michael Williams details how railway employees contributed to the Second World War. According to the book, thousands of men and women died while heroically attempting to keep their trains running. Critics describe Steaming to Victory as a nonfiction "thriller". For railway and steam train enthusiasts specifically, the book is a gripping alternative perspective on history.






Platform Souls: The Train Spotter as Twentieth Century Hero
An older publication by Nicholas Whittaker, this railway book is a throwback for today's teenagers. Your teen will learn about trains from the 1950s to 1980s and how the United Kingdom developed alongside this groundbreaking technology. It is a different kind of history lesson and one that appeals to people who truly love trains.
The Last Decade of British Railways Steam: A Photographer's Personal Journey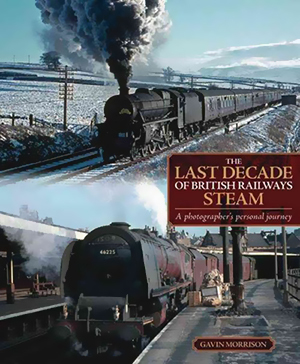 Gavin Morrison's picture book is sure to awe any teen with a passion for railways. With more than 200 pages of high quality photographs, the book summarises the last days of steam. Every picture is in colour, despite the age of the photographs. Some photographs are rare and possibly from private collections, giving your teen opportunity to view trains he or she has never seen before. In addition, it is an ideal coffee table book.





The Railway Detective (Railway Detective Series)
The Railway Detective is the first book in a series by Edward Marston. This fictional railway book follows Robert Colbeck who tries to outwit criminal masterminds targeting London's trains. Although it is far from a history lesson or picture book, the Railway Detective series is appealing to enthusiasts and non-enthusiasts alike. As a relatively new book as far as railway stories go, the series makes for an easy and light read.

Railway Atlas Then & Now
Boasting a self explanatory title, Railway Atlas Then & Now by Paul Smith and Keith Turner sets out to do precisely what it promises. The book features 45 railway maps from 1912 to 2012. It also tells the reader about current diesel depots, steam shed locations, and notes which railways are no longer operational. Some railways are now walking or cycling routes, which the book also notes, so your teen can further research on his or her own.